ASAP Relli Allegedly Snitched and Called the Police on ASAP Rocky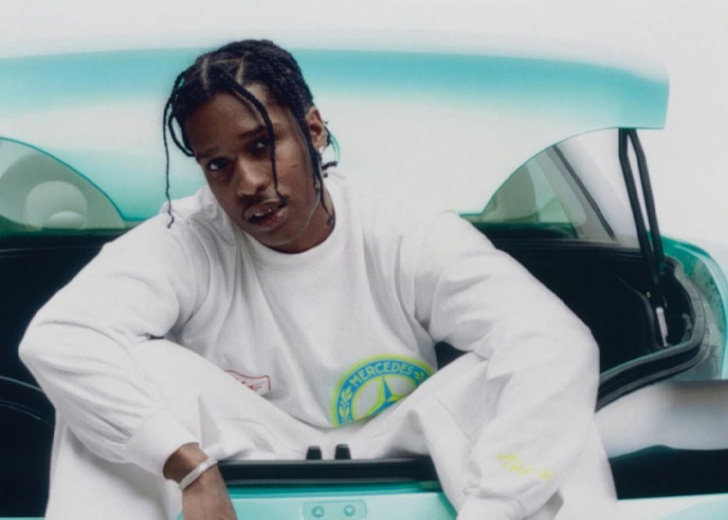 Rapper A$AP Rocky, whose real name is Rakim Mayers, was arrested on April 20, 2022, at Los Angeles International Airport.
The musician was returning from his vacation in Barbados with his pregnant girlfriend, Rihanna, when he was taken into custody.
Mayers is facing felony charges of assault with a deadly weapon. Reportedly, he was involved in a shooting back in November 2021.
According to the police, the incident occurred in Hollywood on November 6, 2021, at around 10:15 p.m. An argument broke out between two "acquaintances" and then escalated.
Mayers, one of the parties involved, allegedly fired a gun at the victim, whose identity the police did not disclose. The victim of the shooting sustained a minor injury from a bullet that grazed his arm.
Mayers and two other males allegedly fled the area on foot after the incident.
ASAP Bari Reveals ASAP Relli Snitched on ASAP Rocky
As the news of Mayers being arrested spread around, A$AP Bari — one member of the A$AP Mob which Mayers is a part of — accused another member A$AP Relli of having snitched on A$AP Rocky.

A$AP Bari accused A$AP Relli of having snitched on A$AP Rocky. (Source: Twitter)
Bari shared a photo of Relli on his Instagram stories and alleged that Relli was the one who snitched and called the police on Mayers.
"This rat ass n**** told on Rocky f****** rat," he wrote. Bari made a follow up post where he posed a question to Relli, "@relli_boss why you went to the police."
ASAP Rocky Released on a $550k Bond 
According to TMZ, Mayers was blindsided by cops when they showed up to arrest him at a private Los Angeles International Airport terminal. Rihanna, who was with him, was equally shocked.
The outlet reported that law enforcement officers did not give Mayers and his team a heads up regarding his arrest because they wanted to see if they could find the gun used in the shooting.
The arrest was reportedly more than a week in the making and at least ten cops were waiting for Mayers when his private jet pulled up to the terminal.
His home was searched at the same time the arrest took place.
Bossip detailed the police broke into Mayers' house and left with a few items. However, there has been no update if they found the supposed weapon.
ASAP Rocky arrested https://t.co/wVJTCP0jH8

Nov. 2021 shooting in the Hollywood area stemmed from "an argument between two acquaintances," LAPD says — Joe Coscarelli (@joecoscarelli) April 20, 2022
Joe Coscarelli, a music reporter, also made a post regarding what a neighbor of Mayers said of a SWAT team coming with weapons drawn to search Mayers' house: "so excessive… it was like they came for Capone… I'm frankly offended by it… it seems so inappropriate… he's a great neighbor."
The same day that Mayers was taken into custody, he was released after posting a $550k bail.
ASAP Rocky Was Previously Arrested in Sweden
This wasn't Mayers' first brush with the law. The rapper previously made headlines in 2019 when he was arrested and detained in Stockholm, Sweden.
The incident took place after he and his entourage had an altercation with a man named Mustafa Jafari. Mayers claimed he acted in self-defense, but the court found him guilty of assault.
Though he was detained in jail for a month, he did not have to serve further time.