People Think Ariana Grande Is Unrecognizable in a New Video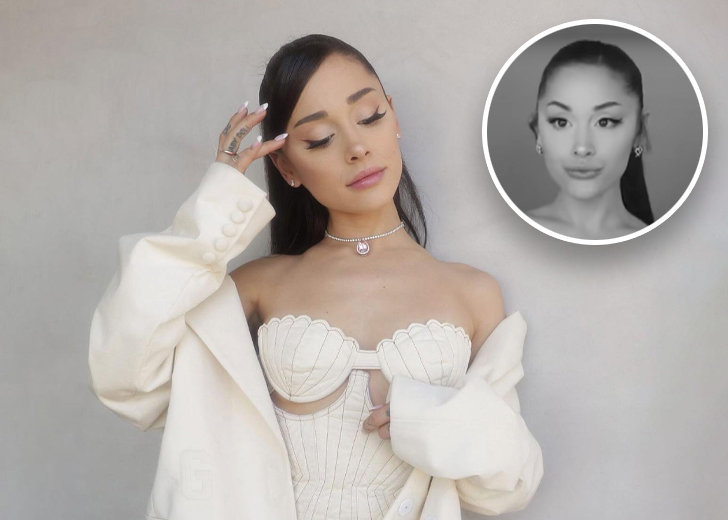 On May 28, 2022, R.E.M. Beauty, a makeup line owned by Ariana Grande, uploaded a TikTok of none other than the CEO herself. 
The singer was not doing a tutorial or promoting products in the video. Instead, she was doing something she was best known for besides sensational singing — impersonating some of the industry's biggest divas.
She was asked to do a simple voice-over for R.E.M. Beauty's flight crew challenge. But instead of saying it in her voice, she made everyone's jaws drop with her spot-on impersonations of famous stars.
Grande impersonated Celine Dion and Jennifer Coolidge and nailed her best friend Elizabeth Gillies' facial expression. 
Fans enjoyed it and left appreciative comments. One fan wrote, "Her Jennifer Coolidge impersonation is too good." Another one wrote, "Ariana literally went through over five unique personalities in under a minute."
They also commented that she looked exactly like her best friend. "Wow, did she literally shape shift into Liz? omg," said one user.
Ariana Grande Accused of Being Unrecognizable 
Despite gaining appraisals for being so good at impersonating her best friend, Grande faced criticism for looking unrecognizable.  
Noah Glenn Carter, a famous TikToker, reshared Grande's video and claimed that her fans accused the singer of being "unrecognizable."
According to Carter, fans said the pop star looked completely different, insinuating she had probably gotten plastic surgery. Other fans even commented that the "new Ariana" scared them. 

A video of Ariana Grande for R.E.M. Beauty caused fans to believe she looked unrecognizable. (Source: REM Beauty/Instagram)
One user wrote, "She's definitely done something. I'm sorry, yes, she's changed makeup styles and hair, but her features look different."
Another echoed the same sentiments, writing, "A surgeon said that she did a facelift and fillers."
However, many of her loyal fans defended her, saying she looked different for many reasons. One user explained that she stopped wearing a high ponytail, changed her makeup artist, and did her makeup differently. 
They also added that Grande was no longer the Victorious Disney star that most people knew her for and that she had aged since the show wrapped nine years ago. 
Ariana Grande's Rumored Plastic Surgery
Despite these reasons given out by her loyal fans, most people think Grande's change had something to do with plastic surgery. 
In fact, for the longest time, fans have speculated that The Voice judge has gone under the knife since she looks nothing like Cat Valentine from Victorious.
People thought she might have done something to her eye and gotten a nose job, but Grande denied it in a since-deleted tweet. 
"Hay, this is my birth nose. What did I log onto today? Let me have a cute nose, damn," the 'Break Free' songstress wrote on Twitter. 
Having said that, a famous plastic surgeon on YouTube, Dr. Gary Linkov, ruled Grande might have gotten plastic surgery.
According to Linkov's analysis, the singer has gotten a "rhinoplasty, jaw/cheek/lip filler, jaw implant, brow lift, canthoplasty and ponytail edo facelift."
And for all these procedures, Grande might have spent around $295,000.
But these are just the surgeon's hunches. Until and unless the singer opens up about it, anything to do with her plastic surgery is a rumor for now.