Is Ariana DeBose a Lesbian? The Actress Talks about Her Sexuality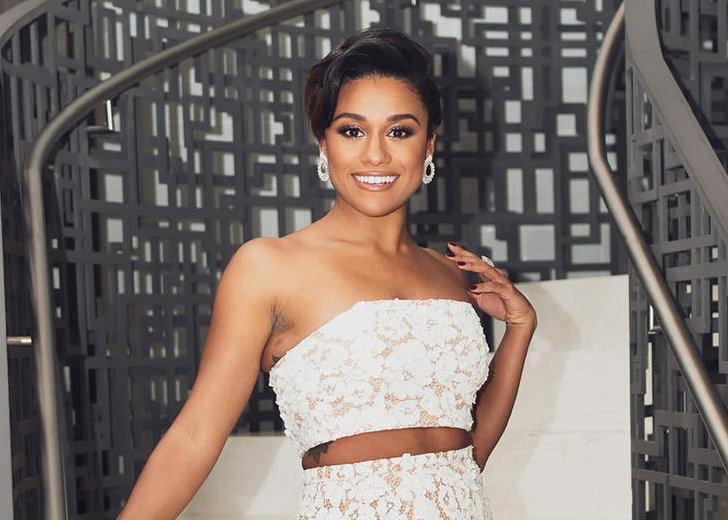 Ariana DeBose first stepped into the big leagues in 2018 after her Tony nomination. However, she had become a household name a while before that.
With the rise in her popularity, people also wanted to know about her dating life. However, until 2015, she had not even come out.
She never felt like she had to, but she still did.
Is Ariana DeBose a Lesbian?
DeBose has never thought that a label could categorize her, nor did she ever felt like she needed to claim a label. "I myself don't really believe in labels — I claim the term "human" and I like what I like when I like it," she confessed to Them in 2018.
But, it was in 2015 that the West Side Story actress first realized she had not had a coming out.
"When an outlet approached me in 2015 to talk about who was dating, I realized I hadn't really had a coming out," she told New Now Next in 2018.

Ariana DeBose started getting more lesbian roles after coming out as queer in 2015. (Photo: Ariana DeBose/Instagram)
However, before coming out to the world, she wanted to come out to her grandparents.
So, she called them and said that in case they had not realized it yet, she was interested in both genders. " I like what I like, but I do move toward women, so I hope you're okay with that!" she told them.
With that, she officially came out as a queer woman. And that also means she doesn't identify as a lesbian.
When asked how her coming out affected her career, she said it made little difference. The only difference was that she was asked to go on auditions for lesbian roles a lot more often.
She had a "loving and accepting" experience coming out, and she loved hearing about other people's experiences of the same.
Some were sad, but she was glad everyone was trying to live their truth.
Her revelation also made her careful about what she spoke in public.
"I get messages from young people I've helped find the courage to come out or to tell someone they like them. I don't take that lightly or for granted, so I try to be careful with my words and how I respond," she told the publication.
Ariana DeBose's Hopes for the LGBTQ Community
DeBose had a less-than-ideal prom story. It was at a time when she was questioning her sexuality.
She went to her prom with her white heterosexual best friend, Jonathan. While there, a girl she had a crush on came to her asking for a dance. She obliged after Jonathan urged her to.
But, as they started dancing together, everyone started staring at them negatively. This made her self-conscious and ashamed, and she backed off.
While playing Alyssa in The Prom, she had difficulties playing the prom scene in the movie because of her real-life experiences. But she pulled through and when the movie came out, she hoped it would mean something for everyone questioning themselves.
She said that she wanted the movie to usher in a time when people did not have to come out announcing who they were.
"I wanna live in a world where humans are humans, and you don't have to make a grand declaration about your sexual preference or gender identity," she said during her interview with Gay Times in 2020.