Ariana DeBose Prefers Not to Be Identified with Any Specific Ethnicity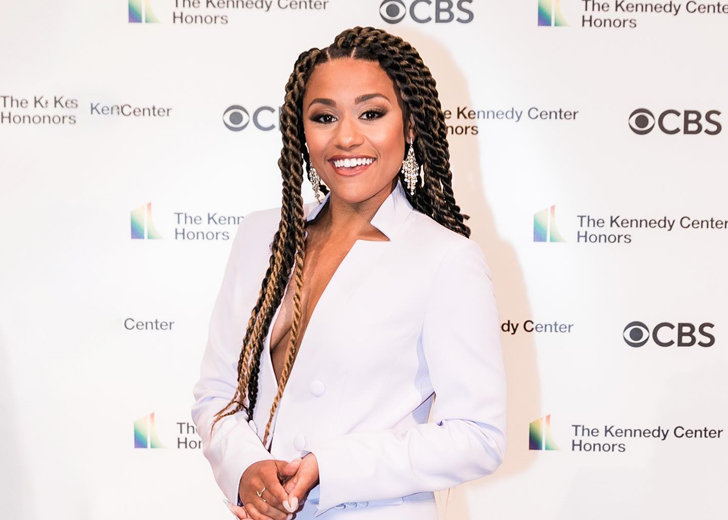 Who does not know Ariana DeBose?
She is a woman of many talents who has excelled as an actress, singer, and dancer. She first rose to prominence with her television debut on So You Think You Can Dance.
She later made her Broadway debut in the musical Bring It On: The Musical in 2011 and starred in further Broadway roles in Motown: The Musical in 2013 and Pippin in 2014.
DeBose's other notable acting projects include Hamilton, A Bronx Tale, The Prom, and West Side Story.
However, there is also another side of her life that is not hugely explored or known amongst her fans, so to say. And that is about her parents, ethnicity, and upbringing.
Ariana DeBose Doesn't Identify with Any Specific Ethnicity
Born on January 25, 1991, in Wilmington, North Carolina, DeBose is the daughter of an Afro-Puerto Rican father and a white mother. She also has African-American and Italian ancestry.
She was raised by a singer mother — Gina DeBose — who was reportedly a teacher by profession.
Going by that, the actress embraces a mixed ethnicity and has an American nationality.
More importantly, DeBose doesn't prefer to be labeled; hence, she wishes she should not be identified with any specific ethnicity, too.

Ariana DeBose posted a picture with her mother Gina DeBose on Mother's Day. (Photo: Instagram)
"I work in a business that constantly tries to put me in a box," she told Gay Times. "...my mother is white, my father was Puerto Rican, so I don't identify with any specific ethnicity either."
She then added that when she walked down the street, she is presented as black, but she also has an African-American and a part-Italian lineage.
"If I choose a term it's 'human' because I believe humans should be allowed to love who they choose regardless of gender," DeBose added.
Ariana DeBose's Relationship With Her Mom
One needs to really appreciate DeBose's mother, Gina, for raising such a talented and exceptional woman.
Under her guidance, the actress aced her studies, won numerous dance trophies, and was part of almost every art club in school. Fast forward to the present, and she is one of the renowned actresses in the industry.
But DeBose, who identifies as queer, also feared her mother, thinking she would break her mother's heart if she came out as queer.
However, the diva eventually confessed to her mom that she was queer at the age of 13. Writing for Pop Sugar, she revealed, "I was worried that my so-called 'confession' would ruin all of that, then my mom surprised me."
"Her response? 'Ok, great!' At that moment, she taught me the meaning of unconditional love. I was proud of us both; me for my courage to speak up and my mother for her open-mindedness. There is no sin telling the truth."
Not just with her mother, but the actress also shares a very close relationship with her grandparents.
In an interview with the Los Angeles Times, she even shared that she used to watch films in her grandmother's living room, which eventually inspired her to become an actress herself.