Did Anything Come of Anthony Kiedis' Relationship with Mystery Girlfriend?
Anthony Kiedis has a long list of conquests.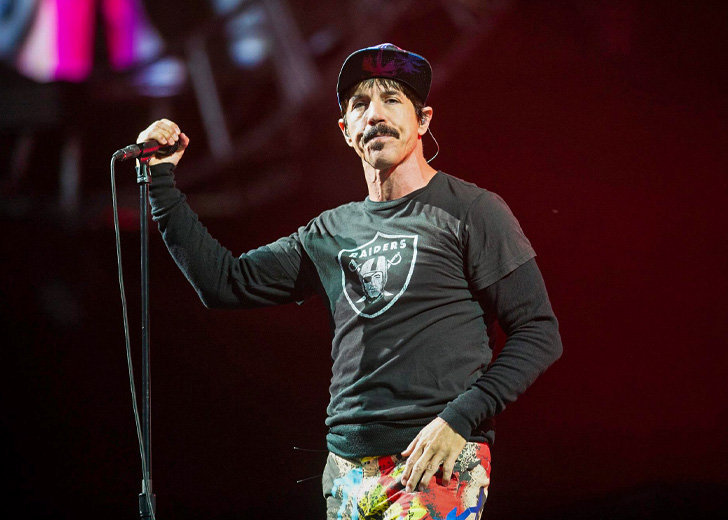 It is no secret that the founding member and frontman of the rock band Red Hot Chili Peppers, Anthony Kiedis, has a penchant for dating beautiful women.
His love life has made headlines several times in his decades-long career as a rock star. According to Dailymail, in 2016, he was spotted with a beautiful brunette in New York City. The two of them held hands and stayed close to each other as they appeared to be in a deep conversation. 
They were dressed casually as they strolled along East Village. A few days later, Kiedis was once again spotted with the same mystery girl, but this time they were in the company of the singer's eight-year-old son, Everly Bear.
The outlet did not confirm who the girl was, but it is safe to assume that it was neither the first nor last time Kiedis was spotted with a woman. 
Anthony Kiedis' Love Life
The rockstar had many lovers, but his first experience was with bonafide star Cher. In his book, Scar Tissue, he revealed that Cher babysat him as a kid and alleged that she was his first physical encounter. 
After he became a musician, Kiedis's professional collaboration with German singer Nina Hagen turned personal. They worked together on her 1983 album Angstlos but took their partnership outside the studio. 
Another lady he was linked to was the lead singer, Hope Sandoval, of the iconic band Mazzy Star, back in the '90s. After Sandoval, Kiedis met his match, Madonna, who had an equally long list of lovers. The two dated in 1993 for a short while and even performed together in 2009.  
Kiedis then moved on to Sporty Spice, a.k.a Melanie Chisholm. Chisholm became his girlfriend when Spice Girls was in their prime. Their relationship inspired the song 'Emit Remmus' from the RHCP album Californication.
In 2002, the frontman dated Demi Moore. The relationship made headlines, and everyone was suddenly more curious about Kiedis. Unfortunately, it was a short relationship, and like the singer, Moore moved on to other love interests.
Kiedis showed no signs of settling down and having kids and continued dating many A-listers, including model Heidi Klum and actress Hayden Panettiere. 
Anthony Kiedis Unsure about Marriage
During an interview with Stern, Kiedis talked about his love life and shared his thoughts on marriage. The lead singer revealed that he could not resist a pretty woman when he saw one.
He also said he was unsure about ever getting married. He explained that his belief about marriage might be because he never learned to live in a relationship and that he found women mysterious and therefore did not understand them. 
When asked if he had plans to stay single for the rest of his li, he said he was unsure if he should focus on finding a person who fit him or remain single. He then clarified that he ultimately wouldn't mind having a wife if the right one came along, and if not, he would accept his fate.