Lourdes Leon Talks about the Weirdest Birthday Gifts Her Mother Madonna Received
Lourdes Leon still cannot believe her mother Madonna got these weird birthday presents from her friends.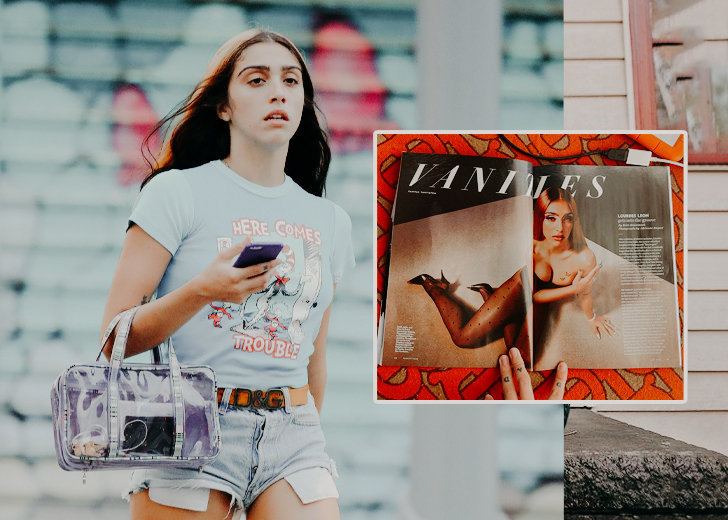 Madonna was indefinitely a sex symbol of her times, but a rather unsettling reveal from her eldest daughter among six children, Lourdes Leon just goes to show till what extent it rings true. 
In an exclusive interview with Vanity Fair, Leon narrated, the way she has observed from a young age, strange and unconventional presents delivered to her mother.
She recalled the countless times her mother has expected something nice that she'll actually use but ended up receiving something questionable and obscene — a leather horse condom and a bong shaped like male genitals, to name a few. "She doesn't even smoke weed," the baffled teen thought.
The "gift" was bestowed upon the singer by Steven Klein on her birthday, the Hollywood photographer who has not only collaborated with her numerous times, but is also rumored of having dated her briefly. Madonna is still friends with him.  
Leon is the Madonna's first born, for whom she wrote Little Star, the song which they sang together on her MDNA tour in 2012. Lourdes' father is the fitness trainer Carlos Leon, who Madonna started dating in 1995.
The couple unfortunately separated in 1997; Lourdes was only seven months old at the time. However, Madonna and Leon remained friends for the sake of their daughter. The father and daughter allegedly talk on the phone at least once a day and are close. 
The Queen of Pop also has five other children — Rocco Ritchie, 17, from ex-husband Guy Ritchie, David Banda, 15, Mercy James, 11, and four-year-old twins Esther and Stella who were adopted from Malawi. Some of these siblings of Leon and their mother made unintentional cameos in her interview, which took place when she was visiting them in their Los Angeles home.  
Further, there are details that have never been heard before about Leon's life in the interview, such as her first boyfriend being Timothee Chalamet. She attended Fiorello H. LaGuardia High School of Music & Art and Performing Arts in Manhattan alongside the actor.
"I respect him a lot, we were a little item. My first boyfriend, or anything," she said.
Lola, as her friends and family call her, is now 24, and has finally entered the realm of social media, Instagram, to be precise. Why she didn't have an Instagram page previously, you ask? Because she believes that one needs to gather oneself and do the networking and making connections in person, and "think about the way in which you want to get to know people because that's just not how you do it." 
Leon, who recently modeled in a Marc Jacobs ad campaign, was seen vacationing in Tulum, Mexico with her boyfriend Jonathan Puglia.The couple was spotted hitting the beach in the Maldives together last year in January, but it is unknown if they are still together.