Pop Icon Cher's Biopic in the Making — Here Is What We Can Expect from It
Cher's upcoming biopic will chronicle her 6-decades long career.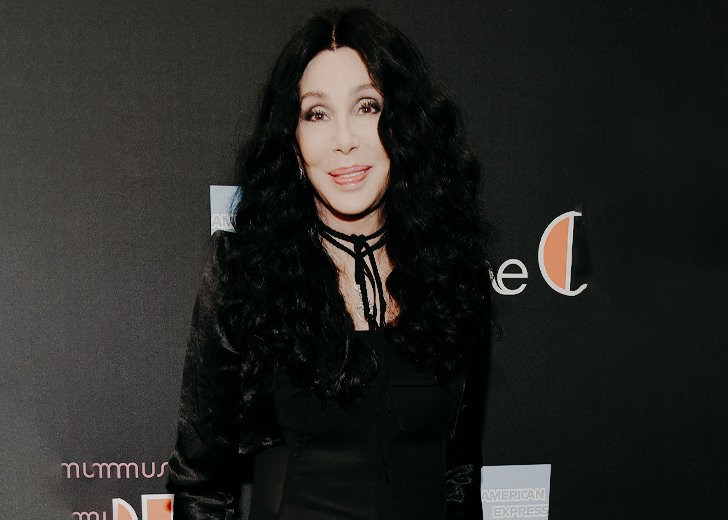 Cher made a major announcement before she turned 75. 
On the eve of her 75th birthday, the multi-hyphenate entertainer took to Twitter to share the news that a biopic of her life is in the making.
The as-yet-untitled film will chronicle her life and decades-long career that has spanned music, television, fashion, and film. 
Ok Universal is Doing Biopic With My Friends JUDY CRAYMER,GARY GOETZMAN PRODUCING.
THEYY PRODUCED
BOTH MAMMA MIA'S,&
MY DEAR DEAR Friend 4 YRS, & OSCAR WINNER..ERIC ROTH IS GOING 2 WRITE IT👻ðŸÅ½'‼ï¸Â
FORREST GUMP
A STAR IS BORN
SUSPECT
TO NAME A FEW OF IS FILMS — Cher (@cher) May 19, 2021
Cher will work with Mamma Mia! producers Judy Craymer and Gary Goetzman, who had worked with her on the same movie sequel, Mamma Mia! Here We Go Again. Mamma Mia!
Craymer expressed her excitement in a press release at the chance to work with Cher again.  
One cannot help but be drawn to and inspired by Cher's larger-than-life talent, fortitude, unique wit, warmth, and vision. Her unparalleled success in music, film, and tv has inspired generations, and we could not be happier to tell her story to cinema audiences.
Meanwhile, Oscar-winning screenwriter Eric Roth whose credits include Munich, A Star Is Born, and Forrest Gump will pen the script. He had previously worked with Cher on the 1987 thriller Suspect. 
Her Early Days
There are no other careers remotely like Cher's. It has included multiple studio albums, a comedy variety show, a Las Vegas residency, as well as an expansive acting career. Her professional rise began at 16 when she was discovered by seasoned entertainer and songwriter Salvatore Sonny Bono. 
Their friendship soon turned amorous, and the two got married and began singing together.
The couple made their first big pop in 1965 with 'I Got You Babe,' which made them massive stars in the '60s. 
By the early '70s, they became CBS prime-time stars with their television variety show The Sonny and Cher Comedy Hour, all while Cher was amassing a number one hit single like 'Dark Lady' that was about sordid sex and bloodshed. 
The couple divorced in 1975, and Cher flourished her solo career with more hits, including 'Believe,' the '90s disco anthem she sang at 52, which won her a Grammy Award.
She went onto produce more hits and sold over 100 million records in her career.
More Than Just a Singer
Cher's lyrics were not the only thing that fascinated fans and critics alike. Her penchant for wearing daring outfits with risque cutouts, extravagant headpieces, and sequins started her rise as a fashion icon.
She had a close relationship with costume designer Bob Mackie, who regularly dressed the singer in the '70s and '80s. 
Even today, her costumes are considered an essential piece of her entertainment. 
By the 1980s, Cher redefined herself again by revisiting an earlier interest in acting. She appeared in the Broadway and film versions of Come Back to the Five and Dime and starred in Silkwood. She received an Academy Award nomination for her supporting role. 
In 1988 she won an Academy Award for her role as an Italian American widow in the romantic comedy Moonstruck.
 In 2010 she starred opposite Christina Aguilera as a nightclub owner and performer in the musical drama Burlesque. The following year, she provided the voice of a lioness in the broad comedy Zookeeper. 
Besides acting and singing, Cher has also been a longtime advocate for LGBTIQ+ rights and HIV/AIDS awareness and prevention, among other causes like animals right.
Her upcoming documentary details her journey of bringing a mistreated Asian elephant from Pakistan to a new home in Cambodia. 
There is only so much one can write about her 6 decade-long career, but perhaps the biopic will reveal wholly why Cher is a bona fide living legend.