Is Angie Harmon Related to Mark Harmon? Here's a Breakdown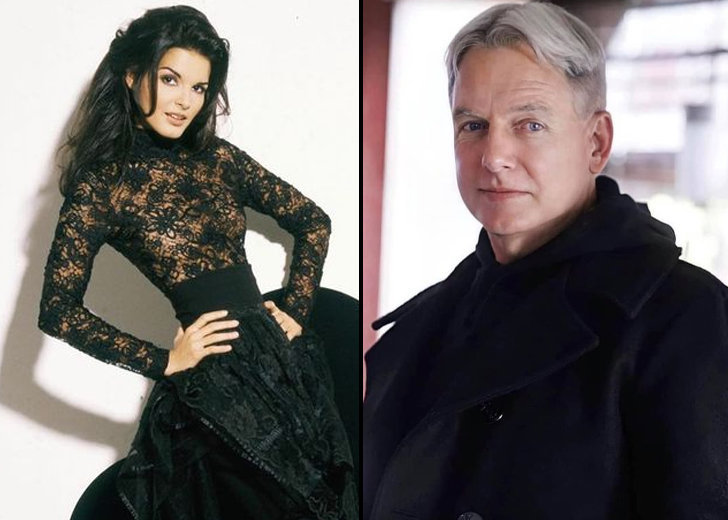 In 2021, actress Angie Harmon narrated six episodes of Lifetime's documentary series Cellmate Secrets. 
However, she is popular for her portrayal of Detective Jane Clementine Rizzoli in the crime drama Rizzoli & Isles.
Over time, many of her fans have wondered "is Angie Harmon related to Mark Harmon?" Mark is perhaps best known for the long-running crime-based show NCIS.
Is Angie Harmon Related to Mark Harmon?
Given the familiarity, firstly in their last name and secondly, both being actors, especially in crime-related shows, fans have wondered if Angie and Mark could be siblings or whether the actor is her father.
 As of 2021, the actress is forty years old while the actor is seventy, and there is a possibility that one of the two is true.
However, a rundown into their family shows that Angie and Mark aren't related.
Getting to Know Angie Harmon
On August 10, 1972, Angie was born in Highland Park, Texas, to her parents, Larry Harmon and Daphne Caravageli. In the seventies, her parents were well-known models.
Notably, her dad, Larry, was the face of department store chain Sanger-Harris, Kouros cologne man, and Mary Kay cosmetics for quite some time.

Actress Angie Harmon posing for a photograph. (Photo Credit: Instagram)
As per a report by Heavy, she followed in her parents' footsteps, and at the age of fifteen, i.e. in 1987, Angie won Seventeen magazine's cover model contest.
In the early 1990s, she modeled for high-end fashion houses like Calvin Klein, Giorgio Armani, and Donna Karan. 
Later, she transitioned into acting. Some of her credible work includes shows like Agent Cody Banks, Baywatch Nights, and Law & Order.
Getting to Know Mark Harmon
Mark was born in Burbank, California, to his parents, Tom Harmon and Elyse Knox on September 2, 1951,
According to The Sun, Mark's father played college football during his early life and later made a name for himself in sports broadcasting.
As a sports broadcaster, he has covered major sporting events, including the Olympics for CBS and NBC.
Likewise, Mark is a former American football quarterback who played for UCLA Bruins in 1972 and 1973.
However, he wasn't considered for the NFL Draft during his short-lived playing career.

Actor Mark Harmon casually posing for a photograph. (Photo Credit: Instagram)
On the other hand, his mother, Knox, was a model, an actress, and a fashion designer. She is notably remembered for her work in 1942's horror flick The Mummy's Tomb.
During his interview with TVInsider in 2017, Mark said he did not know his parents, especially his father, were famous until he was eight-year-old.
In his recollection, the actor said he saw the scale of his dad's popularity when Tom got hounded by his fans in Ann Arbor, Michigan, during the father-son car ride.
Despite being largely popular, Mark's parents "kept things real," and as a result, the actor had a normal childhood.
In 1986, Mark gained international recognition with this work in the long-running drama series St. Elsewhere.
In the same year, largely due to his work on the show, Mark was named People Magazine's Sexiest Man Alive. The drama series ended on May 25, 1988.
The year 1999 turned out to be more fruitful for the actor after he was cast in the role of Secret Service agent Simon Donovan in The West Wing, for which he was nominated for an Emmy in 2002.
The actor with his wife Pam Dawber is a father to his two sons, Sean and Ty.