Olympic Gymnast McKayla Maroney Opens up about Her past Traumas and How She's Moving Forward Now
Maroney talks about her glory days, her dark times, and her subsequent journey towards recovery and redemption.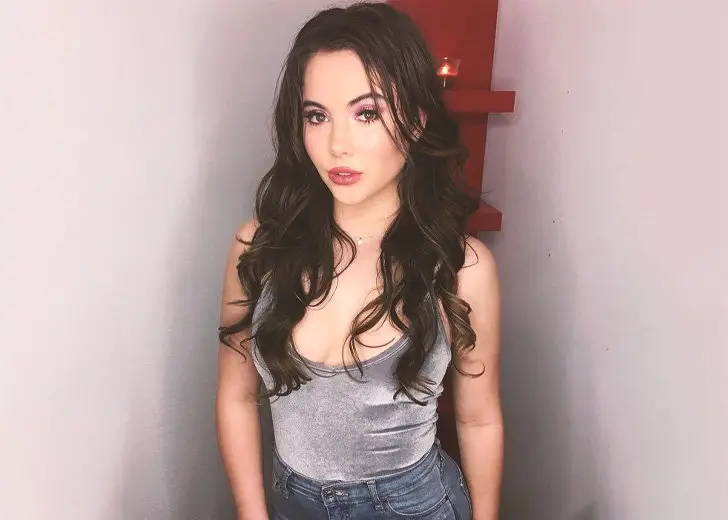 McKayla Maroney is a retired American Olympic gymnast and gold medalist who has been through a lot at the age of 25. However, the ups and downs in her life have led to her being the person she is now. 
Once a celebrated gymnast, she recently opened up about her past life, physical assault, trauma, her father's death, and her recovery through religious means and music. 
Speaking exclusively to Elle, Maroney visited her glory days, her dark times, and her subsequent journey towards recovery and redemption.
2012 Olympics and McKayla Maroney's Dream Come True
Maroney opened up about her childhood as she shared that Gorillas influenced her as a kid and she used to imitate their movements. 
Maroney, as a fifth-grader, shared her dream of one day being part of the Olympics.
"I want to be in the Olympics" can be seen quoted in her fifth-grade yearbook. She achieved that feat during the 2012 London Olympics. 
The "McKayla Maroney Is Not Impressed" Meme
During her individual final vault, Maroney had an awkward landing, resulting in her finishing in second place. Her facial expressions and her body language in the photograph, which went viral, depicted her being unimpressed.
It could have just been the case of a photo taken at the wrong moment. However, in no time, the picture with her facial expressions started doing rounds on the internet. 
This gave birth to the 'McKayla Maroney is not impressed' meme. 
The Celebgate Scandal
In 2014, hell broke loose for Maroney as her early teen private pictures were leaked online on Celebgate. It was the first of many downs she would come across at her tender age.
Hackers leaked private photos of over 500 celebrities online, and Olympian gymnast Maroney was one of them. 
"I was so ashamed, like, 'Holy [expletive], even my aunt is seeing that now.' It was so [expletive] up," Maroney was quoted by Elle. 
In the same article, Maroney cited this incident as the one that took the 'respect out of her name.' 
"When you go to the Olympics, people see you as a little girl and that's all they want to see you as. Anything else is vile to them. It's like, 'How could you? You're a role model,'" Maroney says. 
"I was no longer respected." 
The Abuse Scandal of Larry Nassar
The once glorified team doctor, Larry Nassar, has been exposed to have a long history of molesting young athletics. It was Nassar who victimized Maroney during her time with the national team.
Maroney recalled begging Nassar not to make her uncomfortable by touching her legs and would instead suggest him to work on her shins, back, and feet. As per Maroney, for Nassar, the national team setup, focused only on winning gold for America, was a "perfect ground to sneak in."
It is understood that Nassar has abused 100s of aspiring young girls who dreamed of succeeding as an athlete. British news agency The Guardian labeled Larry Nassar's scandal to be the biggest physical abuse scandal in sports history.   
The Death of Her Father
As if young Maroney was already less troubled, the death of her beloved father added more to her misery. The tragedy is heartbreaking as her father died the same day he confessed his struggle with substance abuse nature to his daughter.
He was understood to be committed to getting clean by detoxing with a friend at a hotel. 
The father and daughter, as per Maroney, made peace as she held no judgment. However, she described her grief [of losing her father] as "an ocean of sadness" that she couldn't get out of.
Healing with CMA and Musical Aspirations
Maroney's chiropractor suggested that she try a different path to self-healing by introducing her to a group called the Church of the Master Angles, a faith-based unitary community church in North Carolina.
The CMA is headed by Master John Douglas (MJD), whom Maroney names "Master John." 
CMA's influence can be seen in her life as her religious faith. And her musical aspirations drove her down the music path of redemption. She started taking vocal lessons and teaching herself how to use recording softwares.
Since then, Maroney has got her big break as producer Maxwell Flohr showed faith in her musical abilities. The pair has since produced twenty-five songs in total.