Meet Angel Brinks' Boyfriend and Baby Daddy Music Producer Roccstar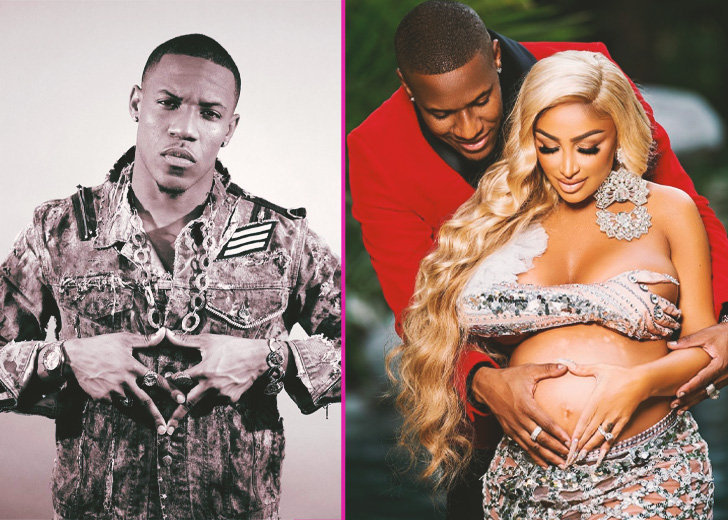 Angel Brinks is a proud momma of three.
The fashion designer and reality TV star welcomed a son on November 13, 2021. She and her baby daddy, RoccStar, shared the message via Instagram Stories. 
 Around noon of the same day, RoccStar took to Instagram Stories to update that the pair were heading to the hospital. With full excitement, he wrote, "Ugh oh it's time! Headed to the hospital! Yaaayyy!!!" and tagged Brinks. 
Soon, he posted a picture of himself wearing green scrubs and masks with the caption "Blessing on the way..." Brinks also posted a boomerang of her boyfriend in scrubs and dubbed him as her "rock."
An hour later, RoccStar uploaded a picture of Brinks breastfeeding their newly born son in the hospital, announcing the birth of their child. He thanked the fashion designer for "bringing into the world the greatest gift ever." 
Angel Brinks and RoccStar's Relationship
Brinks' love life in the past has not been a good one. She was married to an unnamed rapper in the early 2010s. However, she had not revealed the relationship to the public until 2016. 
Brinks was nine months pregnant with her first son, Azari, when her husband committed suicide. She gave birth to Azari while mourning for her husband and surrounded by her family. 
After a couple of years, she started dating the NBA player, Tyreke Evans. This relationship helped her get into mainstream media.
She made her reality TV debut on the fourth season of Basketball Wives LA, where Brinks and Evans' turbulent relationship was publicized. After her debut, she was promoted as the main cast, but she left in Season 5.
The pair shared a daughter named Amani in 2014 and separated soon after. Regardless, the two are on good terms now for the sake of their daughter. 
After Evans, Brinks dated the actor Jackie Long for a short period. In August 2021, the Jasmine Brand announced Brinks was returning to Basketball Wives alongside her current boyfriend, RoccStar.
RoccStar, whose real name is Leon Youngblood Jr., is an American songwriter, rapper, reality TV star, music producer, and recording artist.
The Grammy-nominated songwriter has worked with many big names in the music industry like Chris Brown, Usher, Jennifer Lopez, Fergie, and Post Malone. He has also starred in Love & Hip Hop: Hollywood.
It is not confirmed when Brinks and RoccStar started dating. However, their relationship made news in December 2020, and the duo has not made many public appearances. 
Unlike her previous relationship, Brinks and RoccStar might be serious about their relationship. First, they opened a trucking business named Roccstar's Angels Trucking, and now, they share a son. 
The Jasmine Brand noted that there was a rumor about Brinks' baby daddy cheating on her, but it has not been confirmed. This situation might play out in the upcoming season of Basketball Wives.