Andrew Tate Says Girls with OnlyFans Owe Their Boyfriends a Cut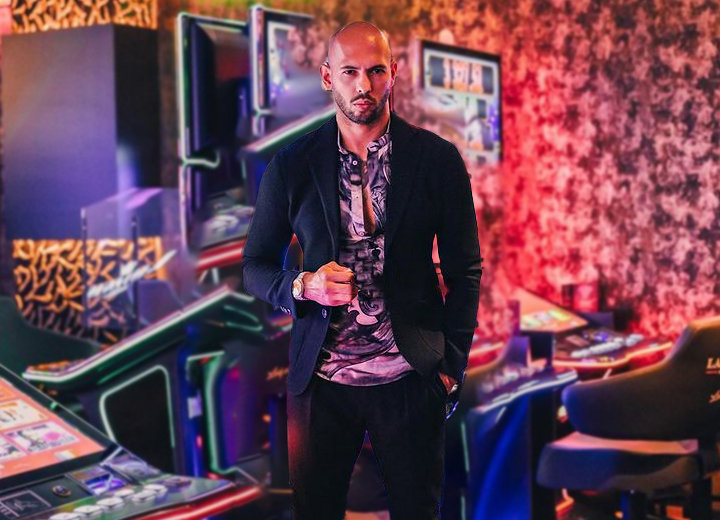 On July 14, 2022, the BFFs podcast released its latest episode featuring Andrew Tate. For the unversed, Tate is a four-time kickboxing world champion. He claims to have lost only nine matches out of the 87 fights in his career. 
In 2016, he appeared on Big Brother but was kicked off the show after a video of him assaulting a woman emerged.
He is also a sports commentator and businessman, but in recent years, he has garnered attention for his controversial statements and views. 
In 2017, he sparked fury after claiming depression was not a real disease and that people were too lazy to change their lives. 
And in typical Tate fashion, he made more controversial and misogynistic statements while on the BFFs pod. 
Right off the bat, he introduced himself as the person who "conquered the internet," even though Dave Portnoy pointed out he did not use most social media platforms. 
Andrew Tate Says OnlyFans Users Owe Money to Their Boyfriend
Portnoy and Tate discussed money and freedom at length before finally addressing the controversial fighter's "wildly sexist" comments. 
Tate clarified he was not anti-women, but people misunderstood him and called him sexist because of the "truth" he spoke. 
One of the "truth" he spoke about was how he would choose a man to be a pilot in a potential place crash because "men were better under stress and less likely to get emotional."
Another controversial view was that if "a woman was going out with a man, she belonged to that man." 

Andrew Tate on the BFFs podcast talking about the difference between men and women. (Source: YouTube)
And so if the woman did OnlyFans, she owed her boyfriend money because she belonged to the man. 
Portnoy disagreed with the statement and asked Tate to explain what he meant by that. 
"It's not about being a property. It's about the fact that she belongs to him and the intimate parts of her body belong to him because they're in a relationship. And if she wants to sell those, he has a stake in those parts of her body," explained Tate. 
Andrew Tate's Controversial Comments in the Past
Despite Tate strongly promoting his views, the hosts were not buying it. 
And it's not just the BFFs podcast host that disagreed with his statements and views. In fact, Tate has many times in the past angered the public with his misogynistic comments.
When Twitch star Adin Ross interviewed him, he sparked fury claiming women were not as good at driving as men. 
But he clarified he was not a misogynistic but a realist because he highlighted a "general difference" between man and woman. 
"I highlight the differences between men and women. Does that make me a misogynist? Men and women are different creatures, right? I think we're different. We operate differently," said Tate. 
And then, in 2017, while speaking about the allegations against Harvey Weinstein, he claimed women should "bear some responsibility" if they were sexually harassed.
He explained women had been exchanging sex for favors and implied it was possible some of Weinstein's victims were not abused.