Andrew Schulz Pitches in on the Feud between Jake Paul and Dana White
Dana White says he doesn't hate Jake Paul but admits he is annoying.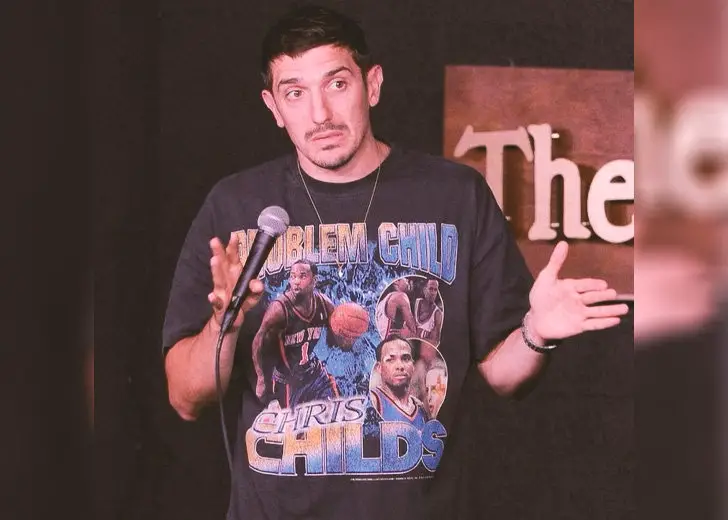 Comedian and podcaster Andrew Schulz has opened up about his POV regarding the feud between Jake Paul and Dana White. 
During the August 31 episode of the Flagrant 2 podcast, Schulz, who hosts the show, shared his wild theory about how the UFC president truly felt about the young YouTuber.
He opined that Paul "embarrassed" former UFC champion Tyron Woodley, as well as White, after he stayed undefeated with a split decision win over Woodley during their Showtime boxing contest on August 28. 
He clarified his statement by saying the YouTuber was causing serious damage to the UFC owner by embarrassing his former MMA fighters.
[Jake Paul] is going to keep driving that thorn into [Dana White's] side now Jake has a legit win. Ben Askren was an incredibly effective fighter, but Tyron looked like an athlete. Chiseled! He was a puncher, and an elite UFC striker just got destroyed by a Disney star!
In addition, the 37-year-old speculated White wouldn't send out one of his best UFC fighters like Nate Diaz or Conor McGregor to fight the YouTuber in the coming days, as it would further damage his brand if they again lose to the undefeated internet star.
Also, co-host Akaash Singh stated that Paul has made UFC fighters notice how little pay they are getting.
"They're all noticing. And Jake Paul is calling it out so they are noticing it more. They're gonna start asking [Dana White] why are you cutting off the biggest payday in my life, in a sport where I risk my life?" he added during the discussion.
Jake Paul and Dana White's Feud
Paul — a professional boxer and a social media star — has lately spoken up against White, claiming that the UFC owner gives his fighters low pay. He has also won fights against White's fighters, including UFC Welterweight Ben Askren in April and UFC Welterweight champion Woodley this month.
Therefore, such comments from the YouTuber and back-to-back defeats have triggered the 52-year-old, who is also not backing away from a verbal fight.
For instance, when reporters asked Paul about the inevitable conclusion to his feud with the UFC president after Wednesday's Paul vs. Woodley open workouts, he replied, "I think it ends with me running into him in a club in Vegas and knocking him the [expletive] out."
White then responded to Paul's comments, saying his foe wanting to fight with him made sense. He explained he was over 50 and in the age bracket of guys he fought. "So yeah, I could see him wanting to fight me," he added.
In his elaborative statement, he openly said there were plenty of people like Paul who assaulted him every day, claiming the young YouTuber's words didn't bother him. He further said he's in a business where he is the bad guy and not afraid of saying bad things about anyone, including his own fighters.
However, in one of his interviews in August, White said he didn't hate the "kid" but admitted he was annoying.