Allen Iverson's Mom Played an Important Role in Every Step of His Basketball Career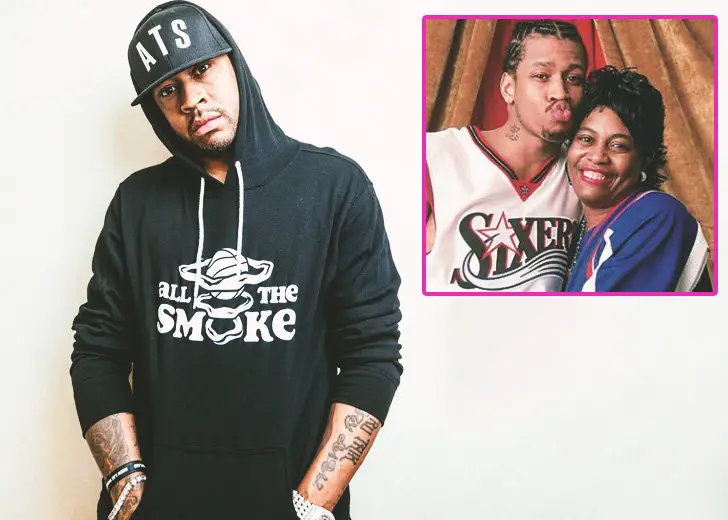 Many have graced the NBA hardwood, but not all of them could score like Allen Iverson. 
Standing just 6-feet tall, he was frequently the smallest player on the court, but he quickly became one of the most notorious scorers in NBA history. In high school, he was an option quarterback, but basketball was his true calling, and in 1996, he was drafted for the Philadelphia 76ers. 
He immediately established himself as one of the best recruits at the time, and even though the Sixers won only 22 games, Iverson was named the Rookie of the Year, averaging 23.5 points to lead all first-year players.
His mix of superior ball-handling, solid shooting, and flashy crossovers became his signature move on the court. It also established him as possibly the most dominant scorer since Michael Jordan. In 2001, Iverson led the 76ers to the NBA Finals against the very popular Los Angeles Lakers.
He left an indelible mark and also won the league MVP award. 
And for everything that Iverson has achieved, he credits his mom for it. 
Allen Iverson Credits His Mom
Iverson was not born into circumstances that people would envy. His mom, Ann, was 15 and unmarried when she gave birth, while his biological dad, Allen Broughton, was not present in his life. In an old interview footage shared by Ai3TV on YouTube, Iverson thanked his mother. 
In the footage, Iverson shared that he never looked up to basketball players, football players, or entertainers, but looked up to his mom. He added that his mother did everything to ensure that he could succeed. For Iverson, she played the role of both a mom and a dad.
It was Iverson's mom that went to Georgetown and begged coach John Thompson to give Iverson a chance. Iverson then shared that his mother had used the electricity bill to pay for Iverson's sneakers, which he needed for a tournament. 
Iverson also thanked his mom in his speech when he was inducted into the Basketball Hall of Fame. During the speech, he shared an anecdote. When he was young, Iverson was playing football, but then one day, his mother decided he was going to play basketball. 
The NBA player was reluctant and his mother had to drag him to practice. He eventually changed his mind and played basketball. He thanked his mother for forcing him to play basketball. 
Allen Iverson's Mom Is Proud of Him
After Iverson got inducted into the Hall of Fame, Iverson's mom also expressed how proud she was of his achievements. 
In an interview uploaded on YouTube by Pennycow, Ann gushed about her son's success on the court. She talked about how she and Iverson got emotional during the NBA player's Hall of fame speech, in which he spoke of their past.
She was grateful to her son for not forgetting all the things she had done for him. Ann also shared that Iverson gave every inch of his body to basketball and his fans and that she called him "big man" not because he was one, but because of his achievements. 
She then added that his story gave many other children inspirations. 
No one could disagree with Iverson's mother, as Iverson's achievements are truly inspiring.