Allen Iverson Considered Ex Wife His 'Real Love' despite Their Rocky Relationship
"My number one person in the world, hands down, Tawanna Iverson. Twenty-four years, ups, downs, but real love. "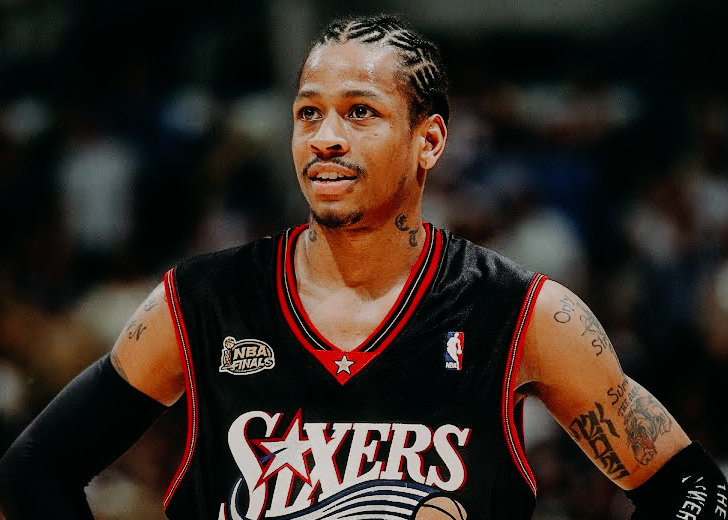 Allen Iverson is perhaps one of the greatest NBA players, but according to him, he is nothing without his first love and mother of his children, Tawanna Iverson. 
Despite their tumultuous love affair embroiled in allegations of abuse, infidelity, drinking, and gambling that ended in a multimillion-dollar debt, Iverson is grateful to his wife for not leaving his side all these years.
Iverson and Tawanna met as students while attending rival high schools and developed an instant connection, and after ten years of dating and two kids later, they got married in 2001. 
Tawanna stayed by Iverson's side during his prison sentence days and when he was drafted by the Philadelphia 76ers. The couple tackled the basketball realm together and had five children before their divorce was finalized in 2013. 
Although the couple has been reported to have reconciled post-divorce, they certainly went through trials and tribulations. 
Early Signs of Trouble
It was clear from the beginning that the two had a rocky relationship. Just a year into the marriage, the police reported that Iverson had kicked his wife out of their home during a fight while she was naked.
He also allegedly hunted her down and barged into her relatives' home with an illegal firearm tucked into his waistband. 
Iverson claimed that it was a simple domestic dispute blown out of proportion, and since the gun allegations were never substantiated, the case was dismissed.
In 2009, Tawanna filed her first divorce, which she later withdrew after Iverson begged her to do so, only to refile it within months. 
Iverson was not only accused of infidelity throughout their marriage, but he was also an alcoholic and gambler who had blown through his NBA fortunes.
The duo's finances were in such shambles that Tawanna had to sell her valuable jewelry to pay off their kids' tuition.  
The father of five stopped paying child support and was accused of abducting their five children after breaking the arrangement that he had to return them while divorce proceedings were ongoing.
Tawanna walked away with $3 million after their divorce was finalized in 2013. 
A Wake-up Call
However, after the divorce, the couple got back together. Iverson admitted that the divorce was a wake-up call and dedicated himself to rebuilding their marriage and raising his children.
It remains uncertain if the couple remarried, but Iverson frequently shows his love for Tawanna on social media. It seems the two have made it work. 
The NBA player also speaks about his woman. During his induction to the Basketball Hall of Fame in 2016, Iverson paid an emotional tribute and gave his impassioned thanks to his longtime love. 
My number one person in the world, hands down, Tawanna Iverson. Twenty-four years, ups, downs, but real love. 
As he stood before his fellow inductees. Shaquille O'Neal and Yao Ming, the choked-up player thanked Tawanna for how she loved him and cared about the father he was to their children.