Are Alissa Violet and Erika Costell Friends or Still Beefing?
"I don't know who she is."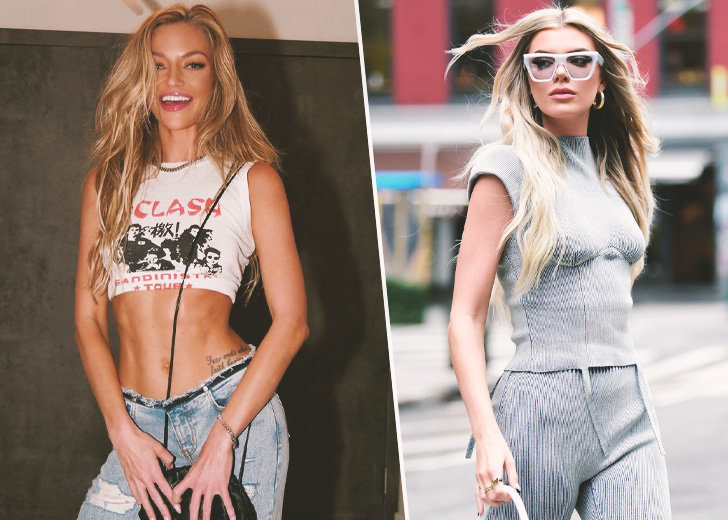 Alissa Violet and Erika Costell have a long and complicated history.
They are both influencers and models and were members of Jake Paul's influencer marketing and creative agency, Team 10. They were both BFFs once upon a time, as all members of Team 10 were very close with each other.
Both women were once in a relationship with Paul, and as a result, their friendship turned sour. The girls haven't been friends since the drama from their feud, with both making claims about one another. 
The two have been in beef for the longest time, and it took a new turn during an October 27 episode of the BFFs with Dave Portnoy and Josh Richards podcast. Violet, who has always been open about her dislike for Costell throughout the years, brought it up again.  
Alissa Violet Explains on Her Beef with Erika Costell
During the sit-down, hosts Josh Richards and Dave Portnoy asked Violet about her thoughts on Costell and the drama between the two. 
It looks like the influencer has no intentions of reuniting with her former BFF because she gave a shocking response:
I don't know who that is. 
She also added that her former best friend was Jake's assistant, and they had been "banging the whole time" behind her back. Although it's been five years since that happened, and she was over it, she called her "gross." 
When Violet was dating Paul, Violet claimed Costell was the one booking the flights of the many girls Paul would allegedly fly to L.A. to hook up with while Violet was dealing with a broken heart from all the cheating. 
Violet also called out Costell for doing anything for clout. She explained when she and her former boyfriend, FaZe Banks, were refuting Team 10's allegations that Banks had assaulted the team's assistant at a nightclub, Costell would come to Violet and complain about Paul. 
She would call Paul "sexist, racist, homophobe" and iterate that she could not stand him. 
Erika Costell Was Ready to Reunite with Alissa Violet
After Violet moved on from Paul, Costell released a YouTube video where she reportedly shared her opinions on the drama with Violet. Unfortunately, the video has been deleted. 
But according to reports, Costell mentioned she was ready to bury the hatchet with Violet. While answering a fan's questions, she said that the internet made the situation between her and Costell a lot worse than what it really was.
She then revealed that she felt indifferent to everything that happened in the past and was ready to reunite with Violet if she agreed. This was a few years ago, and it is unconfirmed if she still feels the same way today. 
However, whatever Costell may feel, it looks like Violet is not ready to reunite with her.