Everything You Need to Know about Alexis Knapp and Ryan Phillippe's Daughter Kai Knapp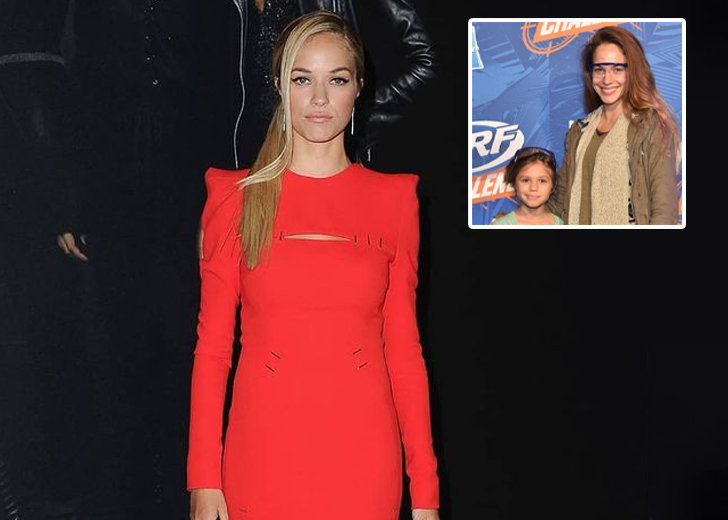 Alexis Knapp, the actress who portrayed Stacie Conrad in the Pitch Perfect film series, is a single mother to a 10-year-old daughter, Kai Knapp.
Over the years, she has been a committed and loving mother, as evident by the pair's chemistry in public and social media.
Alexis Knapp Had Her Daughter with Actor Ryan Phillippe
Alexis had dated actor Ryan Phillippe, known for his role in the soap opera One Life to Live, briefly for less than a year in 2010.
But after they broke up in September 2010, the actress discovered she was pregnant and eventually welcomed her baby — born Kailani Merizalde Knapp — in June 2011. 
That said, she initially remained mum and didn't disclose her baby daddy. Meanwhile, fans were already speculating Ryan was the father.
According to Us Weekly, a source told the outlet that the actor "has known since the beginning that he's the dad. He is not taking a paternity test."
Various reports further noted that the actor was in the delivery room when Alexis gave birth to their baby girl.
A few months after Kai's birth, a source even informed People that Ryan was co-parenting the baby, saying, "Ryan is aware of the situation [and] totally prepared to take responsibility should the child be his."
Besides, the I Know What You Did Last Summer actor also shares two children, son Deacon Elizabeth Phillippe and daughter Ava Elizabeth Phillippe, with his ex-wife Reese Witherspoon.
Alexis Knapp and Daughter's Chemistry
Interestingly, Alexis has 300,000 followers on Instagram, but she manages it privately. She apparently often posts pictures with her little one on the platform.
For instance, she shared a sweet selfie with her toddler Kai in August 2016, as per Dailymail.
In the picture, Kai wore an American flag-printed vest, while the actress gave a beautiful smile looking at the camera.

Alexis Knapp with her daughter Kai Knapp. (Photo: Instagram)
"Enough to make me patriotic," the Pitch Perfect actress captioned the photo.
All that said, Alexis has kept her life with her child away from the spotlight smartly. For example, she has made her Instagram private and rarely made appearances in public events.
In addition, the actress has also not made any social media accounts for her daughter, which is unlike many celebrities who are quick to gather attention with kids' separate handles.
Kai Knapp's Half-Siblings Have a Different Lifestyle
While Kai's life is private, her half-siblings, Deacon, 18, and Ava, 22, manage a totally different lifestyle.
Speaking of Deacon, he is the youngest child of Ryan and Reese — and second child of Ryan. He is a musical artist who infuses his love of EDM and country music to create a unique sound.
In July 2020, he released his debut track 'Long Run' and his second, 'Love For the Summer' with Loren Gray, a few months later, in October 2020.
Besides, he is an alum at Pacific Palisades Charter High School.
On the other hand, Ryan's eldest child, Ava, is a student at UC Berkeley and aspires to become a successful artist in Hollywood.