Inside Ryan Phillippe and Ex-girlfriend Abbie Cornish's Past Affair
Ryan Phillippe was dating Abbie Cornish in the midst of his divorce from Reese Witherspoon.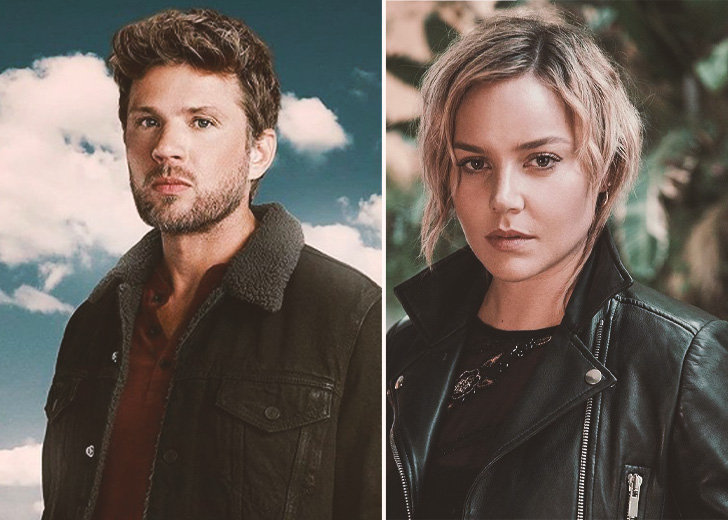 Actor Ryan Phillippe first rose to fame after starring opposite his ex-wife Reese Witherspoon in the 1999 cult film Cruel Intentions. From there, he starred in many movies like I Know What You Did Last Summer and 54 that showed that he had acting chops. 
In 2012, he moved behind the camera and made his directorial debut in Catch Hell, where he cast himself in the role of a "washed up Hollywood actor." 
Besides movies, he has also starred in multiple TV series. In fact, he made his acting debut on TV. In 2015, he played Ben Crawford for ten episodes in the series Secrets and Lies.
He also made appearances in Crash, Little Boy Blue, Shooter, and Brooklyn Nine-Nine.
Phillippe often appeared charming and romantic in his movies, but he failed to deliver in real life and was deemed a playboy.
Over the years, he has been linked to many A-list celebrities, including Witherspoon and Abbie Cornish. 
Ryan Phillippe and Abbie Cornish
Phillippe, who was in the middle of legal proceedings with Witherspoon, started dating Australian actress Abbie Cornish in 2006. It was reported that Phillippe had allegedly cheated on Witherspoon.
He met his girlfriend on the set of the 2008 movie Stop-Loss. The actress had left her home and moved to L.A. so that she and Phillippe could live together with his two kids, whom he shared with Witherspoon.
During her interview with People back in 2009, Cornish iterated that she was thrust into the limelight because of excessive paparazzi and tabloid coverage. 
In a normal successful career, someone usually learns these things bit by bit. For me, it was like night and day. I woke up one day, and there was this whole new thing I had to process and deal with.
The couple split in 2010. Cornish's representative confirmed their split, iterating that the duo had grown apart. 
After their break up, Phillippe dated many other women, while in 2019, Cornish got engaged to MMA fighter Adel Altamimi which she announced on Instagram on Valentine's Day. 
Ryan Phillippe's Dating History
After Cornish, Phillippe dated Alexis Knapp briefly before they broke up. Despite their short-term fling, they welcomed a daughter, Kai, in July 2011. 
At the time, reports of whether Phillippe was the birth father of Kai were up in the air. But various reports did note that that the actor was present at the time of Kai's birth. 
In addition, a source told People that the actress was "doing great" post-birth. 
The actor also dated Mean Girls star Amanda Seyfried. They had met in October 2010 at Kate Hudson's Halloween party and shortly after began an on-and-off relationship for several months.
However, the pair called it quits officially in June 2011.
A source told Us Weekly that the duo was never really committed to one another.