People Think Ava Phillippe's Dad Ryan and Her Current Boyfriend Look Similar
Ava Phillippe is dating Owen Mahoney, and fans think he looks like Ryan Phillippe.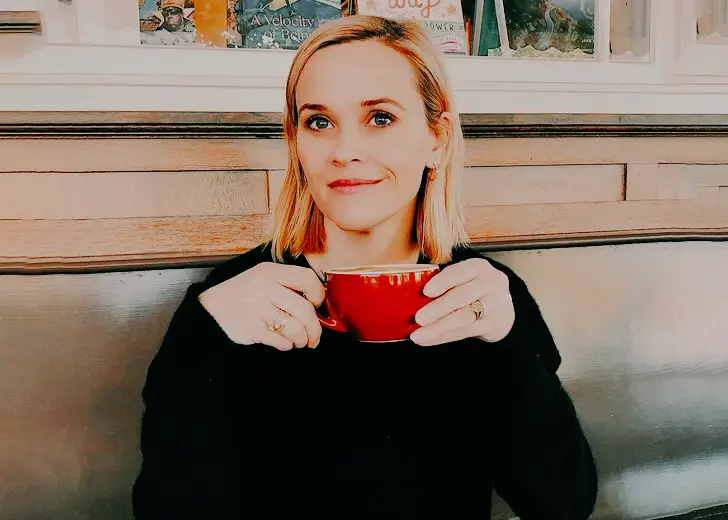 Ava Phillippe is no stranger to comments regarding similar appearances. For years, she has been compared with her famous actress mother Reese Witherspoon and has been told how she looks like her mom. 
But things came differently when Phillippe went Instagram official with Owen Mahoney in 2019.
Her fans pointed how her boyfriend shared an uncanny resemblance with her dad Ryan Phillippe. And Phillippe couldn't disagree more. 
Phillippe Disagrees with the Comments
Phillippe has been dating UC Berkeley student Owen Mahoney since early 2019.
She took to Instagram to announce her relationship with Mahoney in June 2019. As soon as she posted the picture, followers pointed how he looked like her dad, Ryan.
In the now-deleted post, one user commented, "Looks like a young Ryan wow." Another referred to her divorced parents and wrote, "That picture makes me remember when Reese & Ryan were together."
The California native disagreed with the comments. She showed her dissent by supporting a user who opposed the resemblance. 
The Instagram user cited that Mahoney didn't look like her dad, and Phillippe quickly thanked the commenter, writing, "big thx." 
Her Mother Supports Her Relationship
Witherspoon is supportive of Phillippe's relationship with Mahoney.
The 21-year-old Instagrammed a picture with her boyfriend from their visit to Congress Avenue Bridge in Austin, Texas, on June 21, 2019.
The Legally Blonde actress commented on the image with a sweet note, "these two."
While Phillippe's mom has apparently given the green light for their relationship, the same can't be said for her dad.
The Big Sky star's presence in her social media is visibly lower compared to her mother's. 
Having said that, Ryan is acquainted with Phillippe's budding social media influence. He praised his daughter and credited her incredible talents to her growing fame while talking to People in December 2020. 
He also gushed about parental responsibilities and shared it was necessary to stay connected and know what kids are doing, even if not active on social media.
Phillippe's Parents Reunited for Her Brother's Birthday
Phillippe's famous parents, Ryan and Witherspoon, divorced when she was nine, and her brother Deacon Reese was five.
The pair married in 1999, two years after they met at Witherspoon's 21st birthday.
Within three months of their wedding, they welcomed their daughter Ava on September 9, 1999. They gave birth to their son on October 23, 2003.
The responsibility of marriage and parenthood took a toll on their relationship, and the pair separated in 2006. Despite the odds, they remained on good terms and co-parented their children after their divorce in 2008.
Almost a decade later, the duo reunited for their son Deacon's 17th birthday in a private family party.