Peedi Peedi Real Name & Unknown Details; Net Worth Only From Songs?
The state property member was born on...People barely know his by his real name...he chose his stage name...as soon as he began became a prominent face in the rapping world...he had a deep interest in music since...some of his well-known songs are...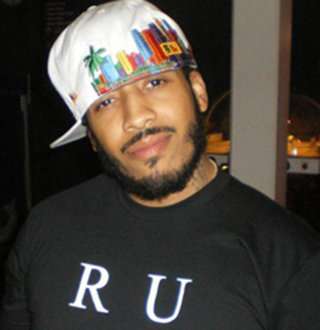 Peedi Peedi! How fascinating the name sounds. If only the career had been as fascinating to the bearer of this name, Peedi Peedi (American rapper).
The Philly native is known as a rapper of Puerto Rican Descent and often time is known as Peedi Crakk. He is a rapper of Hardcore hip hop genre, and some of his well-known songs are; One For Peedi Crakk, Take Me Home, Let Me Go among others.
Talk Time: Peedi Crakk, the State Property rapper talks going $900K over the Def Jam budget and failing to make the most out of the opportunities Jay Z afforded him. (Published: 28 Feb 2017)
Read Also: Chief Keef Dating Status Amid Fatal Turmoils; New Girlfriend For Rapper/Family Guy?
The rapper is a member of State property and is signed to independent record label Amalgam Digital based in Boston as well as Philadelphia based American record label G-Unit Philly. And his most recent single track called Bobby's World was released on July 2018.
Peedi Peedi Has A Real Name; Did You Know?
The state property member was born on 25 September 1977 in North Philadelphia Pennsylvania. People barely know his by his real name Pedro Louis Zayas as he chose his stage name Peedi Peedi as soon as he began became a prominent face in the rapping world.
The 41 years old is of Puerto Rican descent, and he had a deep interest in music since an early age. But he got a significant ground to his rapping interest in 2001 getting signed to Roc-a-Fella Records in 2001 with the help of fellow rapper friend Freeway.
His rapping career was at a steady pace until 2005, when two breakups in the R&B implied a setback.
Peedi Peedi's Career & Net Worth
Had it not been for the 2005 set back, Peedi would have had a splendid career. The setback was resulted by the dissolve of State Property and split of Roc-a-Fella into two- 50 percent remaining at Jay-Z Def Jam while remaining 50 percent was taken by Dame Dash to Universal Records.
Don't Miss: Peter Gunz Wiki: Engaged To Girlfriend Of Age 18, Wife Breathing Fire
Peedi decided to remain a free agent until he Jay-Z signed him. He began working for the single, Prince of the Roc which was continuously delayed and as a matter of fact, never released.
Later in 2006, he was offered a Provisional spot with the rap group, The Roots after being featured in Game Theory. He gladly accepted the offer only to damage his relationship with Jay-Z.
There are some hit songs by Peedi, but he remains one of the underrated artists in the industry. Yet, most of his net worth comes from the music gig. He has garnered a net worth of $2 million in his career, not a big number considering the career height he could have reached, but still a millionaire!
Does Peedi Have A Wife/Girlfriend In 2018?
Peedi is one among the most underrated artists for a reason as not many people are keen on his life. Not that he is a big bragger of his personal life either.
During early 2012, he spoke bits about not being able to keep a girlfriend, and he is mum for the matter ever since. But that doesn't make him gay!
Interesting: Kimberly Woodruff Age 47, Ice Cube's Backbone & Mother To 5 Kids! Explicit Details


So He Had A Girlfriend: Peedi Peedi talked on the girlfriend matter during 2012. (Photo: Peedi Peedi's Twitter)
It's not on us to make predictions on his personal life; whether he is married or is in a relationship. All we can do is wish for him to have a successful personal part contrary to his professional part.