Kimberly Woodruff Is Ice Cube's Backbone & Baby Mama To His Five Kids
In this article, know about Kimberly Woodruff, wife of Ice Cube and mother of five kids. Also, know her age, birthday, and personal life details.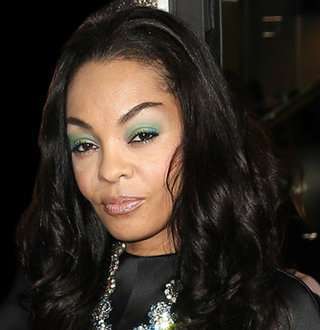 Kimberly Woodruff is renowned as the wife of American rapper O'Shea Jackson, better known by his stage name Ice Cube. She has been married to the rapper since 1992.
However, in an age where visibility on social media equates to currency and invasion of privacy is a given phenomenon, the California native is a master at evading the glamours of social life; leaving not even a single trace of her existence online.
In this article, learn about Kimberly Woodruff's age, birthday, and her relationship with husband Ice Cube and their children.
Kimberly Woodruff Identifies Herself As African-American
According to Famous Birthday, Kimberly Woodruff was born on September 23, 1970, in the United States. As for ethnicity, both Kim and her husband Ice Cube identify as African-American.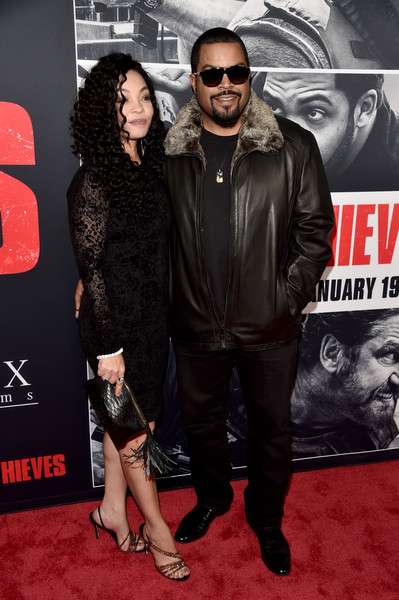 Kimberly Woodruff and husband O'Shea 'Ice Cube' Jackson (Photo: Zimbio.com)
Kimberly And Ice Cube Has Been Together Since The Late 1980s
When Kimberly and Ice Cube met for the first time, Kim was in a relationship with another man. But six months later, had broken it off with her ex-boyfriend—and that is when they began dating in 1988. They had met when she was in college.
On February 24, 1991, the power couple gave birth to their first child O'Shea Jackson Jr. and a little over a year later, on April 26, 1992, they tied the knot.
Their second child, Darrell was born in 1993, followed by a daughter, Kareem in 1994. When her first son O'Shea was just five years of age, she had already given birth to their fourth child, Shareef in 1996. Deja, a girl was their fifth addition, taking their family members to seven.
Her firstborn, O'Shea is a rapper by the moniker OMG. Following in his father's footsteps, he made his acting debut by portraying his dad on 2015's N.W.A biopic flick Straight Outta Compton. He has gone on to feature on movies such as Ingrid Goes West and Den Of Thieves and also released a mixtape titled 'O'Shea: Jackin' For Beats.'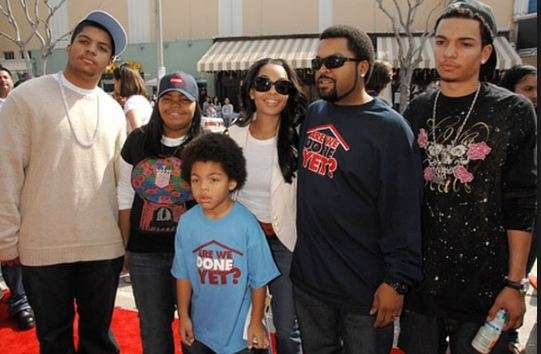 Kimberly Woodruff with her first four children and husband Ice Cube posing for a picture in an event (Photo: eCelebrity Mirror)
O'Shea also adores his mother a lot and often shares posts dedicated to her on his social sites. On the occasion of International Women's Day in March 2018, he made a tweet thanking his mother, Kim, and stated that without her he would be a knucklehead and would trust everyone. Moreover, he added that without her he wouldn't appreciate the value of hard work, of love, or himself.
Thank you Mom. Without you I'd be a knuckle head. Without you I'd trust everyone. Without you I wouldn't appreciate the value of hard work, of love, or of myself. Without you I'm nothing. #HappyInternationalWomansDay — O'Shea Jack(Nichol)son (@OsheaJacksonJr) March 8, 2018
Kim Acted As Ice Cube's Backbone For Years 
Having been married in 1992, the only thing that has changed between the couple is their greying hairs and wrinkled skin. Apart from that, love and affection remain the same.
Speaking to PEOPLE in March 2017, on their 28th marriage anniversary, her chart-topping hitmaker husband said:
I'm glad she's stuck with me all this time and not kick me on the curb.
Cube's comments aren't surprising given the 50-year-old has been on her husband's side through thick or thin: whether it was during Cube's fallout with his rap group N.W.A and everything that ensued after the group's dismantling or his movies flopping badly in his box office or his declining rap career. Whatever be the problem, Ice Cube had Kim as the only constant in his life.
Despite having a famous husband, she prefers to keep herself out of the limelight except making some appearances on events such as red carpets, movie premieres, and her husband's music releases.
If she wanted she could have bagged some projects for herself in the land of Hollywood as well but she opposed the idea of the limelight and thus hasn't appeared in any Hollywood projects. However, her job at home, taking care of their kids shouldn't be underlooked either. In fact, she has excelled at her job beyond reproach.
Besides that, while her husband was grinding out one Hollywood blockbusters after another and releasing gold-certified albums, she was 'hands-on' dealing with his finances. As a result of her continuous dedication at home and as a business associate, Ice Cube has amassed a net worth of $160 million, according to Celebrity Net Worth. Considering how they are married for over 25 years, she's entitled to half his net worth, if not more.
Reengaged With Husband Ice Cube
The romantic duo's love for each other was on display to the media when the famous rapper spilled the beans about his and Kimberley's re-engagement, after hitting the 20-year mark together. Speaking with Nova's Fitzy & Wippa in May 2018, he revealed that he first surprised his wife with a new car on their anniversary and had a new ring left on the seats of the car, and asked her to get engaged again. 
The couple looks perfect at their matching height of Kim being standing at the height of 5 feet 3 inches as well as her husband, Ice Cube stands at the height of 5 feet 8 inches, respectively.