Duncan James Boyfriend & Partner | Hot Gay Man Says He's Hurt, By Who?
In 2004 Duncan started dating Claire Grainger and became...He had a ton of Catholic guilt and thought...Duncan started seeing his first boyfriend...was now surrounded by rumors regarding an affair with...had his heart broken when his then...Duncan couldn't hide the truth and came out as...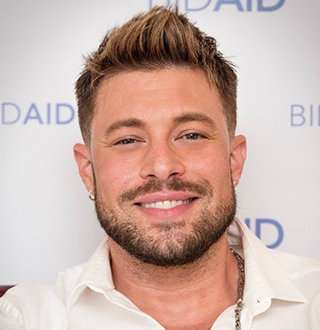 English singer Duncan James went through a storm of insecurities while accepting himself as gay and even had his heart broken by his companion who was supposed to support him. But he soon identified himself to the world and came out with a new boyfriend. So, who is the heart throb's partner in crime?
Duncan James is known by many as a member of the boy band Blue which lasted from 2000 to 2005 and reformed again from 2009. He is also known by some for his appearance on the Celebrity Special of The Chase in 2017.
Take Them All: Duncan James goes for a high offer of £139,000 at the table with The Vixen on The Chase (Published on 12 November 2017)
It was in October 1995 when Duncan played the role of Ryan Knight in the British soap opera, Hollyoaks.
Duncan James Started Music Career At Young Age With Famous Band
Born on 7 April 1978, Duncan James was educated at Dumpton School where his grandfather taught music. He had already set his mind to acting and music as he started playing in theatrical acts from the age of 15.
You May Also Like: Ben Mulroney & Wife Wedding Talks; Children & Net Worth At Age 42
His first role in theatre was as Puck in A Midsummer Night's Dream and soon played for Sidmouth Youth Theatre as Dr. Watson in Sherlock Holmes.
Alongside acting, Duncan played out his passion for music by forming the band, Blue with Antony Costa, Lee Ryan, and Simon Webbe in early 2000.
It was in May 2001 when the group dropped their debut single, All Rise which reached No. 4 on the UK Singles Chart with their follow up single, Too Close in August 2001 that peaked at No.1 on the UK Singles Chart.
Duncan took the music platform with his solo single Sooner or later which reached No. 2 on The Box and No. 5 on The Hits.
Unfortunately, the 40-year-old singer didn't get the expected attention with his solos, so he dropped from recording contract in 2007.
Since then Duncan has been appearing in the television industry a lot more from appearing in  Are You Smarter Than A 10 Year Old to presenting ITV2's Soapstar Superstar. And in 2013, Duncan got back with his band, Blue embarking on a tour in The Big Reunion concert series.
Duncan James Has Daughter With Ex-Girlfriend: Coming Out As Gay Father
In 2004 Duncan started dating Claire Grainger and became a father to their daughter, Tianie Finn in 2005. Duncan could've made his ex-girlfriend his wife, but his insecurities with his sexual preferance didn't let him and they broke up soon after.
He had a ton of Catholic guilt and thought 'God would punish him for being gay.' But he soon realized that he couldn't deny his own nature and accepted himself as gay. 
That was when Duncan started seeing his first boyfriend, whose identity remains undisclosed to date. While Duncan had already accepted himself, he was still unsure of opening up to the world, so when he was dating his boyfriend, people were linking him to Geri Halliwell.
The fact that he was now surrounded by rumors regarding an affair with Geri Halliwell was a perfect cover to hide his sexuality. But he soon had his heart broken when his then-boyfriend split with him as his partner didn't like the fact that Duncan was a closeted bisexual.
And It was finally in 2009 when Duncan couldn't hide the truth and came out as bisexual to the world.
Read Also: Dylan Ratigan Talks Perfect Married Life With Wife! Gay Talks & Bio
The revelation may have been a shocker to his ex-girlfriend too, but they remain on good terms; plus their daughter is a ballerina.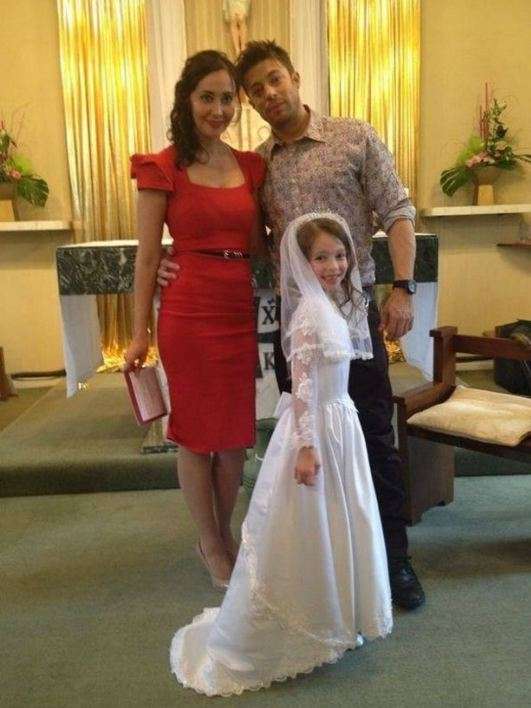 Not Wife: Duncan and his then-partner with their daughter preparing at one of her dance events in June 2013 (Photo: manchestereveningnews.co.uk)
Now that Duncan has openly identified himself as gay, he doesn't feel hesitant about being gay and having a daughter.
I'm very happy that I'm a gay guy and I have a little girl. (-said by Duncan James on 5 July 2017 in an interview)
And while he thinks that a lot of gay people would be put off by the thought of sleeping with a woman, Duncan still finds women attractive and finds it comfortable to be with a guy as well.
Duncan James Comes Out In Public With New Boyfriend
Soon after revealing about his struggles and insecurities about coming out as gay on the Loose Women panel in July 2017, Duncan showed up at the launch of Camden's hotspot Gabeto restaurant with his tall and bulky boyfriend.
And while Duncan never revealed the identity of his new partner, the two looked pretty cozy clinging on to each other as they posed for the camera.
You Don't Want To Miss: Manny Jacinto Bio: Girlfriend Amid Storming Gay Rumors, What Is Fact?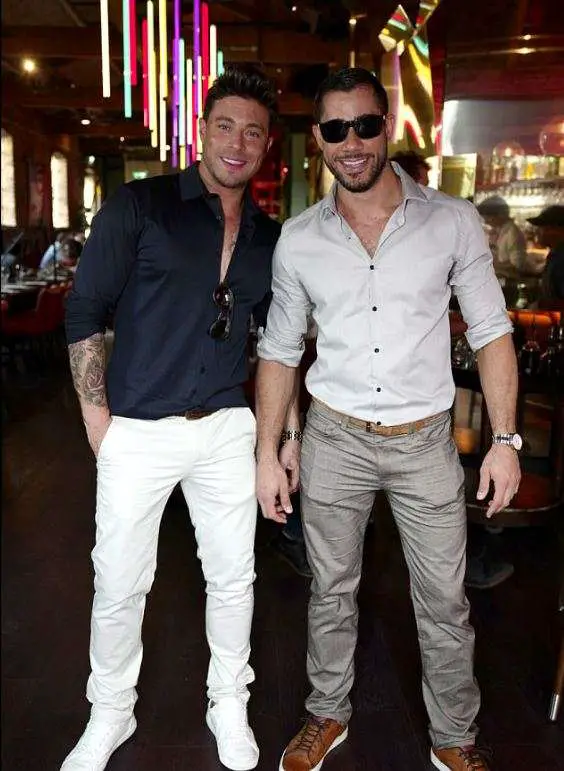 Seeking Touch: Duncan and his unnamed boyfriend pose for pictures at the event in London (Photo: dailymail.co.uk | 6 July 2017)
Look at the two; they're even resisting trying to hold hands; how adorable. Duncan and his partner were soon seen toasting the new restaurant as they enjoyed margaritas by the bar together.
They seemed pretty cute, but that was the only time Duncan came to the public with his boyfriend. Since then, he has been pretty discreet in an attempt to keep his gay flings in the shadows.