Ben Frost's Original Music Soundtrack Album 'Dark Cycle 3' Is Releasing Digitally
'Dark' show's music composer Ben Frost is digitally releasing the original music soundtrack, 'Dark Cycle 3,' for 'Dark' Season 3. Find all the details regarding the pre-save / pre-over of the soundtrack and the release date.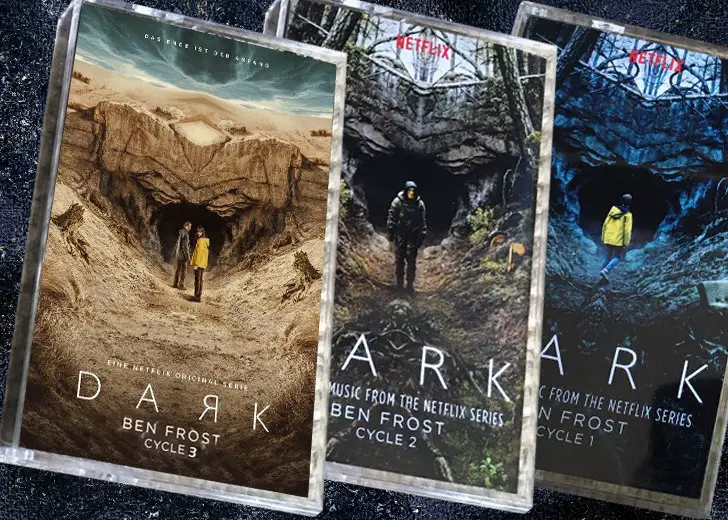 The original soundtrack of the Dark Season 3 is set to release digitally.
Music composer Ben Frost—who scored soundtracks for previous seasons of the German-Netflix show—announced the news through his Instagram account on July 17, 2020.
In his Instagram post, Frost informed that he along with Invada Records and Lakeshore Records would release the soundtrack of the Dark season 3, titled 'Dark Cycle 3,' digitally on July 24, 2020.
The post caption stated, "Ben Frost - Dark Cycle 3. 24.07.20 All Digital Platforms / Ltd Ed 12" Vinyl, Cassette & CD Preorder @invadarecords / @lakeshorerecords."
Lakeshore Records also posted that the Frost's third season score would be available for fans to pre-save/pre-order. The record company further announced that the physical versions of the soundtrack would follow in the near future.
Additionally, the four-time Grammy-nominated record label group dropped a track named 'Franziska & Magnus' from the soundtrack on Pitchfork.
According to a Dark's fan account, the original music soundtrack 'Dark Cycle 3' will feature a total of 15 tracks. Below, find out the track names with their respective runtime:
Origin (2:11)

Before Everything Happens Again (2:16)

One Drop – One Ocean (2:40)

The World Is Going Under Today (3:43)

Not Your Martha (1:37)

You Live (1:57)

Other Man – Other Butterfly (1:35)

If Everything Is Successful, She Will Live (3:25)

Eva (4:56)

Franziska & Magnus (3:05)

Other Winden 2052 (5:10)

Life & Death (2:46)

Higgs Field (4:24)

Whether Anything Of Us Remains (3:18)

The Last Cycle (3:54)
Previously, composer Ben Frost had released soundtrack albums titled 'Dark: Cycle 1' and 'Dark: Cycle 2' of the first two seasons of Dark on August 16, 2019.
Dark is a sci-fi mystery thriller series that revolves around a time-travel plot in a fictional town named Winden.
The mindbending show is written by Jantje Friese and directed by Baran bo Odar. The show stars German actors such as Louis Hofmann, Lisa Vicari, Oliver Masucci, Maja Schöne, Jördis Triebel, Lisa Kreuzer and Dietrich Hollinderbäumer among others.
The first season of Dark was released on December 1, 2017; the second season was released on June 21, 2019; and the third and final season of the show was released on June 27, 2020. All three seasons are now streaming on Netflix.

Pre-save / pre-order list (Photo: orcd.co)
Pre-save or pre-order the soundtrack through this official site.