Who Plays Jonas Kahnwald on 'Dark'?
Louis Hofmann is a German actor known for portraying the main protagonist Jonas Kahnwald in the popular Netflix original 'Dark.' Here is a take on Louis Hofmann's acting career and the impact of the 'Dark' series in his life and career.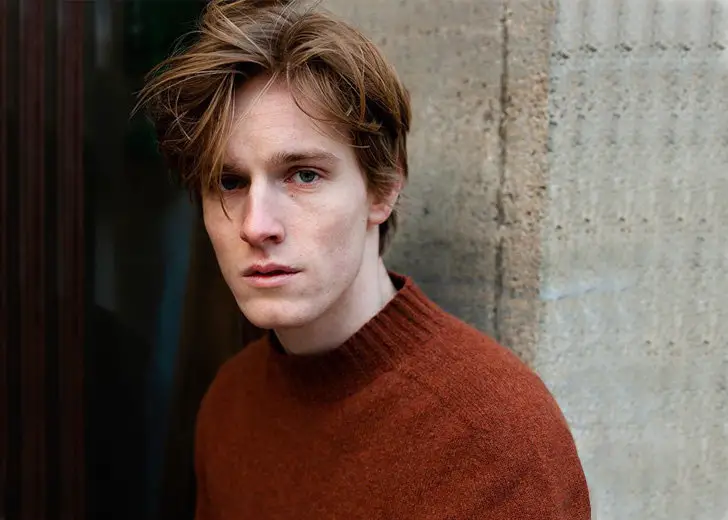 Louis Hofmann is widely known for portraying the main protagonist in the popular Netflix original Dark. His character, Jonas Kahnwald, is broken, confused, timid in romantic situations, and eager to solve mysteries around him. Being said that, he is the one through whose eyes we as viewers watch every mind-bending time-travel events in the series.
Throughout the Dark's three seasons, we've seen Hofmann's character go from being curious about his father's suicide to stopping the cycle of misery and pain.
But many may not know about the charismatic actor's life besides the series Dark.
Here is a take on talented actor Louis Hofmann's acting career, apart from series Dark. Plus, we'll also briefly talk about the impact of the Dark series in his life and career.
Who is Louis Hofmann and What Else Has He Been In?
Louis Hofmann is a German actor who debuted in the year 2010 after starring in a TV movie Der Verlorene Vater. Next year, the actor got the opportunity to work in a tile-role in the movie Tom Sawyer, for which he won the New Faces Award in Special Prize category in 2012.
He has starred in numerous movies and TV shows since then, including Land of Mine (2015), Sanctuary (2015), Center of My World (2016), Lysis (2018), Dark (2017–2020), and Prélude (2019).
For his acting brilliance, Hofmann has also been honored with several awards that include Adolf Grimme Award, Bodil Awards, Tokyo International Film Festival award, and German Screen Actors Awards among many.
'Dark' Has Made Him More Recognizable 
Due to the worldwide success of Dark, Louis Hofmann has become a familiar face not just in Germany but internationally. 
Speaking with InterviewMagazine, Hofmann told that he feels absurd and surreal because he had not imagined the show would become a global success. But being said that, he is proud of the show's success. He also feels good when he gets noticed by people in Germany whenever he is outdoors.
I feel watched and I control myself and watch myself do things. But when they come up to me I like having a chat about the show or whether they've seen work of mine or something because I am interested in the audience and what they think, that's part of the deal, that's why we do it because we want to move audiences. So it's not too bad when they come up to you.
Hofmann's fan following has also increased rapidly on Instagram—he has over 1.1 million followers currently.
"My followers on Instagram have increased and I get a few messages," he told InterviewMagazine.
He further explained, "For example, we have many people from Brazil that have watched the show. It's fascinating how a German show captivates people from another country who are quite far away."
Does Louis Hofmann Have New TV Shows and Movies?
On June 27, 2020, the final season of Louis Hofmann starrer series Dark had released on Netflix globally. 
The series also starred German actors like Lisa Vicari, Oliver Masucci, Andreas Pietschmann, Maja Schöne, Jördis Triebel, Claude Heinrich, Jakob Diehl, Hans Diehl, Julika Jenkins, and Lisa Kreuzer among many.
Besides that, the 2018's film Lysis has now been premiering online on Vimeo app. The film also stars Hofmann's Dark co-star Oliver Masucci as his father.
However, apart from Dark, there is no recent release of Louis Hofmann. More so, there is no announcement on his upcoming projects as well.