Rudi Bakhtiar Married & Family | At Age 52, Bio, Personal Status
American news anchor Rudi Bakhtiar is a serious eye candy even at the age of 52...find a husband-like partner to begin her new romantic life...Ruddy is unmarried at present and seems to be waiting...is accompanied by a younger brother and a sister in her family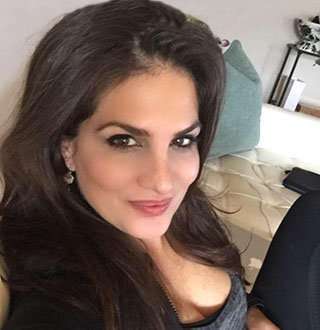 American news anchor Rudi Bakhtiar is a serious eye candy even at the age of 52. With a perfectly maintained body complementing her good looks, her age is met with widespread skepticism as is her married life. 
The California native is a producer for Reuters in Washington, D.C, who earned her recognition from her long-tenured work as a broadcaster and correspondent on CNN. She has more than two decades of experience on anchoring, producing and reporting from conflict zones such as Syria, Iraq, Iran, Rwanda, Israel, and Palestinian Territories.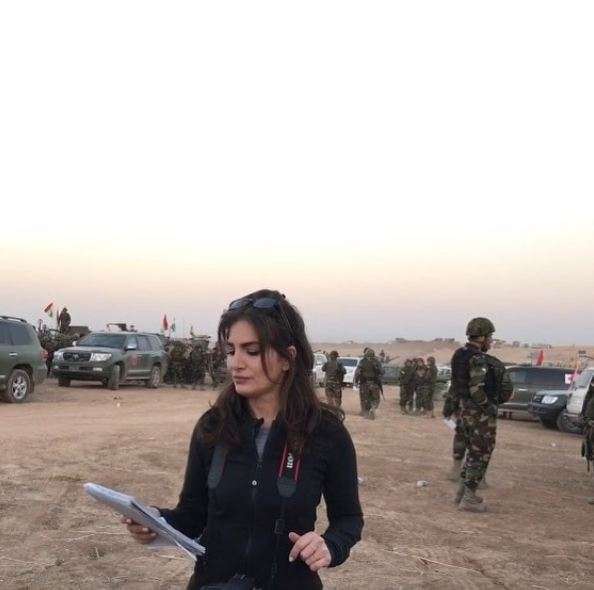 Fulfillment of assignment: Rudi Bakhtiar reports from North of Mosul, Iraq for the documentary "I am Peshmerga." in October 2017. (Photo: Rudi Bakhtiar's Instagram)
For the outstanding achievements, excellence, and accomplishments within the Iranian American community, Rudi received the Iranian American Republican Council Achievement Award in 2002.
Rudi Bakhtiar's Bio; Love Towards Family
The talented journalist was born on 21 June 1966 to Iranian immigrants family in Fresno, California. She lost her father due to oropharyngeal cancer in 2005. She is accompanied by a younger brother and a sister in a family. Her sister Desiree Bakhtiar is an actress, known for the movie, Fault.
Do Not Miss: Grace VanderWaal From AGT Sister & Family Details Amid Raging Popularity ​​​​​​
Rudi has the consummate bond with her family members which is substantiated on her social sites. Marking the occasion of her mother's birthday in September 2017, she uploaded an Instagram picture of celebrating the moment her mom.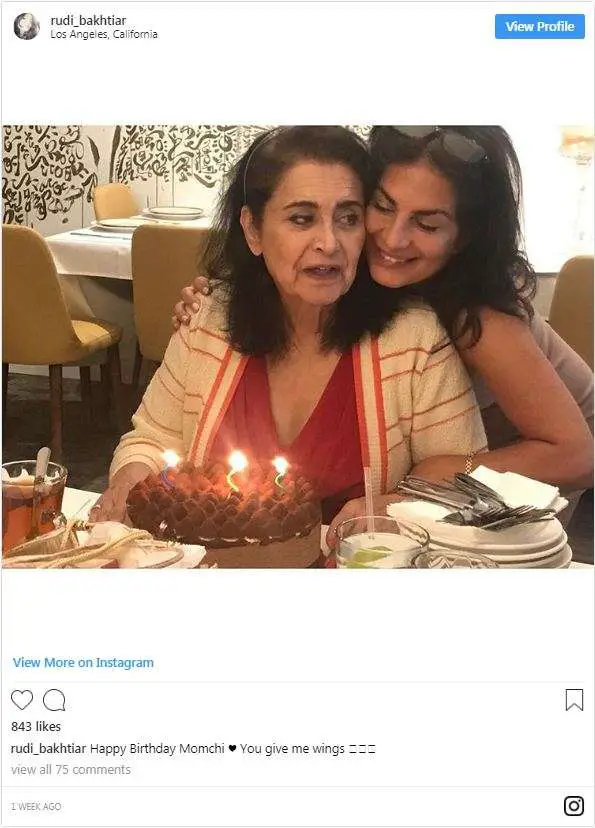 Family time: Rudi Bakhtiar celebrates her mother's birthday in September 2018. (Photo: Rudy Bakhtiar's Instagram)
At the age of 24, she received a bachelor of science in biology from the University of California, Los Angeles in 1990. She also studied architecture at the Career Discovery Program at the Harvard School of Design.
Banks Marvelous Net Worth From Journalism Career
Rudi joined CNN at the age of 30 in 1996 and fulfilled the responsibility in several positions for her nine years stint with the network. She hosted the CNN Headline News Tonight and also co-appeared on CNN's Emmy-nominated show, CNN Newsroom.
She served as a director of communication in the International Campaign for Human Rights in Iran. Rudi also worked for Fox News but her contract was terminated less than a year of joining after a complaint of alleged sexual harassment in 2007.
Also Read: CBS' Norah O'Donnell: Political Affiliation, House, Salary, Net Worth - Career Details
For her long stint to the media, Rudi has accumulated a stunning amount of net worth. Her salary and earnings made from the various renown media houses have contributed her net worth.
She used to earn a hefty salary of about $95k during her association with the CNN network. Similarly, her earning from the Reuters is above $98k and that added with her huge settlement amount with Fox News has made it clear that she has a net worth in millions.  
Fired By Fox News After Alleged Sexual Harassment
In 2007, Rudi reported to Fox News about alleged sexual harassment by the reporter Brian Wilson before his promotion to Washington bureau chief. Her lawyer claimed that she had been unlawfully treated and terminated.
You May Like: Josh Elliott Now: New Job After Getting Fired? Professional Life Update And More
After her case went into confidential mediation in 2007, she received a favorable ruling from the mediator. The Fox News agreed to pay the remaining $670,000 of her contract and her legal fees and her contract was terminated. 
However, Brian denied the harassment of Rudy in public reports published in July 2016.
Is Rudi Bakhtiar Married With Husband?
Standing at the height of 5 feet, Rudy possesses an alluring personality. Despite the age of 52, she looks as charming as a teenage girl. That is the reason it is hard to believe that the former CNN Diva is still single and yet to get married. 
It looks like Rudy is yet to find a husband-like partner to initiate her romantic life, which has remained largely under the veils. 
Interesting: MythBusters' Jessi Combs Married & Husband | Where Is She Now?
Although she is active in her social sites, she has not shared the glimpse of her dating affairs to the date. Her social sites are filled with her intimacy towards the family members.
Ruddy is unmarried at present and seems to be waiting for the perfect partner to hold her life forever.