Show Host Ben Aaron, Wife Ginger Salary & Net Worth; Who Earns More?
Having turned to two from one after the marriage, and soon after to four, the multiplication is not just limited to the members of the family...He is married to American Meteorologist since 2014...The TV host had met his wife at a charity event named Soulcycle...The couple welcomed their firstborn...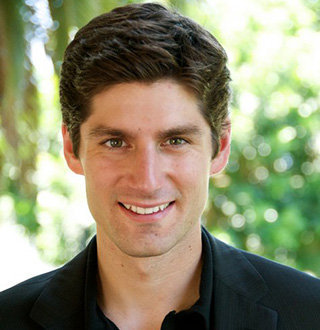 American TV show host Ben Aaron has had everything multiplied since his marriage. Having turned to two from one after the marriage, and soon after to four, the multiplication is not just limited to the members of the family, but also in net worth and salary. 
Ben Aaron is an American media personality best known for hosting the comedy/talk series Crazy Talk for NBC. He currently co-hosts for the Scripps network produced talk show Pickler & Ben alongside famous country singer Kellie Pickler. 
New York Live Show: Ben Aaron dance walking in streets of New York (Published on 21 April 2012)
Previously he hosted for NBCUniversal's LXTV and WNBC's New York Live. For his commendable work in his field, he has also been awarded three Emmy Awards for Best Feature Reporter.
Ben Aaron's Journey From Radio Host To TV Show Host
Ben started off his career in broadcasting at a young age of 18 with a gig at Radio Disney and after that, he worked for various radio stations in Tucson, Los Angeles, San Diego, and New York
In 2009, his career took a huge leap when he joined WNBC as a co-host for the New York Live. During his time there a segment of the show Dance Walking Fitness in 2012 got viral with over 3.4 million views on YouTube which led him dancing to his road of fame. His exceptional work for his show also earned him three Emmy Awards.
Discover: Gayle King From CBS: Career Details - From Massive Salary, Net Worth, House And Contract
At the peak of his career in 2015, he hosted the show Crazy Talk for NBC which was widely loved by the audiences for its comedic commentary but due to some circumstances, the show was canceled.
But, the show's cancellation was just a minor hitch as he had a new show in the pipeline which was produced by Grammy Award Winning Faith Hill waiting around the corner for him. In September of 2017, he joined the new syndicated lifestyle talk show for Scripps named Pickler & Aaron as a co-host alongside southern beauty Kellie Pickler.
The show hosted by the country-city duo is described by the producers as an "informative and fun-filled celebration of everyday living and activities" that "covers everything from cooking, gardening, entertaining and home design to beauty and fashion."
The show has been gaining rave reviews and the show has even released the second season in 2018! 
Ben Aaron Met His TV Host Wife Ginger Zee In 2012
The successes Ben has had in his career might not be the best thing that he has achieved through showbiz, as it could be his life-partner.
He is married to American Meteorologist Ginger Zee since 2014 after she accepted his marriage proposal at Central Park after two years of dating. The couple had their wedding at Zee's hometown Michigan with their closed ones and shared their wedding vows standing in a circle of white rose petals.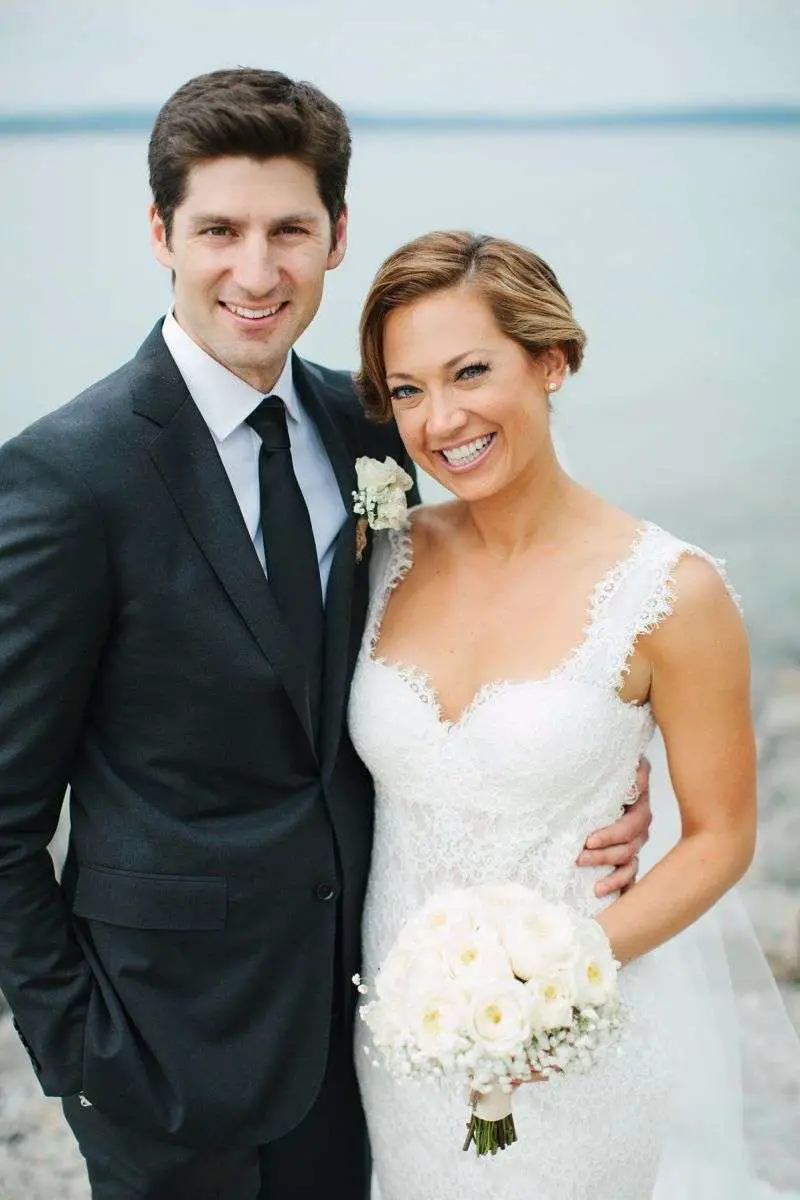 Wedding Day: Ben Aaron poses with wife Ginger Zee on their special day (Photo: Pinterest)
The TV host had met his wife at a charity event named Soulcycle through a mutual friend and after walking her home and sharing conversations together he fell in love with her.
Know more about: Sharyl Attkisson Married With Husband - Spouse Through Hurdles Of Career
Zee shared with Aaron that she watched his shows and expressed that she wanted to be friends with him but deep inside she too felt that Ben was the one for her. In an interview with People after their marriage Zee reminisced her thoughts after meeting her husband for the first time:
"I knew it as soon as I met him. I've never been more ready for anything in my life."
Ben, on his part, also knew she was the one for him and asked her on a date and the rest is history.
Ben Aaron's Fulfilled Married Life With Wife & Baby Boys
And that history consists of a happy married life which has now been adorned by two little bundles of joys. Their romantic history added a new chapter where they turned to four from two after welcoming two baby boy's in their lives.
The couple welcomed their firstborn, a son Adrian into the world in 2015 and brought into the world another son, Miles in 2018.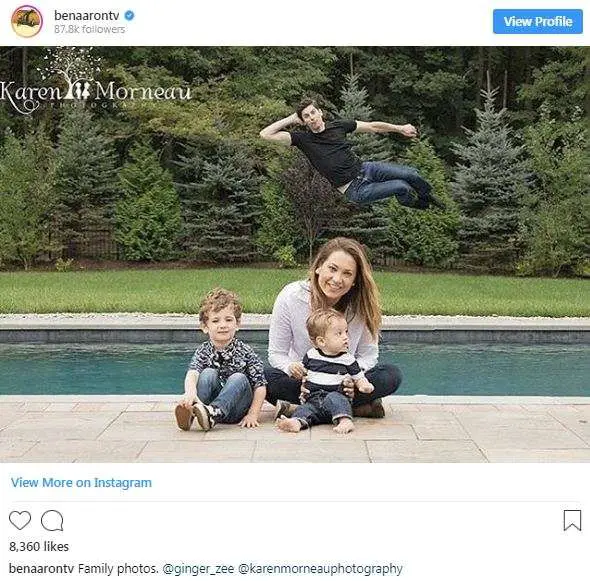 Family of Four: Ben shares a fun photo with his family (Photo: Ben Aaron's Instagram | 28 September 2018)
And through the glimpses they share about their life, we can definitely see that they lead quite a happy family life together! 
What is Ben Aaron's Net Worth?
Ben and Zee's happy family life has been as it is not just because of the love and affection but also because of the riches they share.
Making his mark in the television industry, Ben has been involved in many TV projects throughout his career earning him a ton of money which adds up to his net worth.
See more: CBS' Jane Pauley Career Details: Net Worth Of The Sunday Morning TV Show Host
As a famous talk show host, he is estimated to earn a handsome salary of $68,887 yearly which adds up to his net worth, undoubtedly in millions despite not being disclosed.
Moreover, his wife is a successful TV show host in her own right and boasts a net worth of $3 million dollars. Earning a yearly salary of 500,000 dollars it is absolutely of no doubt that the power couple's happiness has been added another layer thanks to their massive net worth.