Sharyl Attkisson Married With Husband - Spouse Through Hurdles Of Career
Sharyl is quite reluctant on speaking about her husband as her partner has never been brought into the limelight... she is married to a retired attorney...She continuously reports on Fox News about the current political issues...her net worth's figure, which currently stands at around $800 thousand.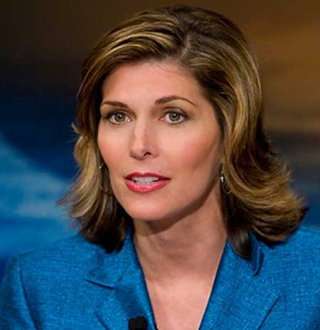 American author and journalist Sharyl Attkisson managed to live long and healthy conjugal life with the support of her spouse throughout the difficulties she faced while building her career.
An Emmy-award winning investigative journalist is best known for her work on the field as a reporter as well as a writer. She is a  former investigative correspondent in the Washington bureau for CBS News. Sharyl is also an author of a New York Times Best Seller book 'Stonewalled.'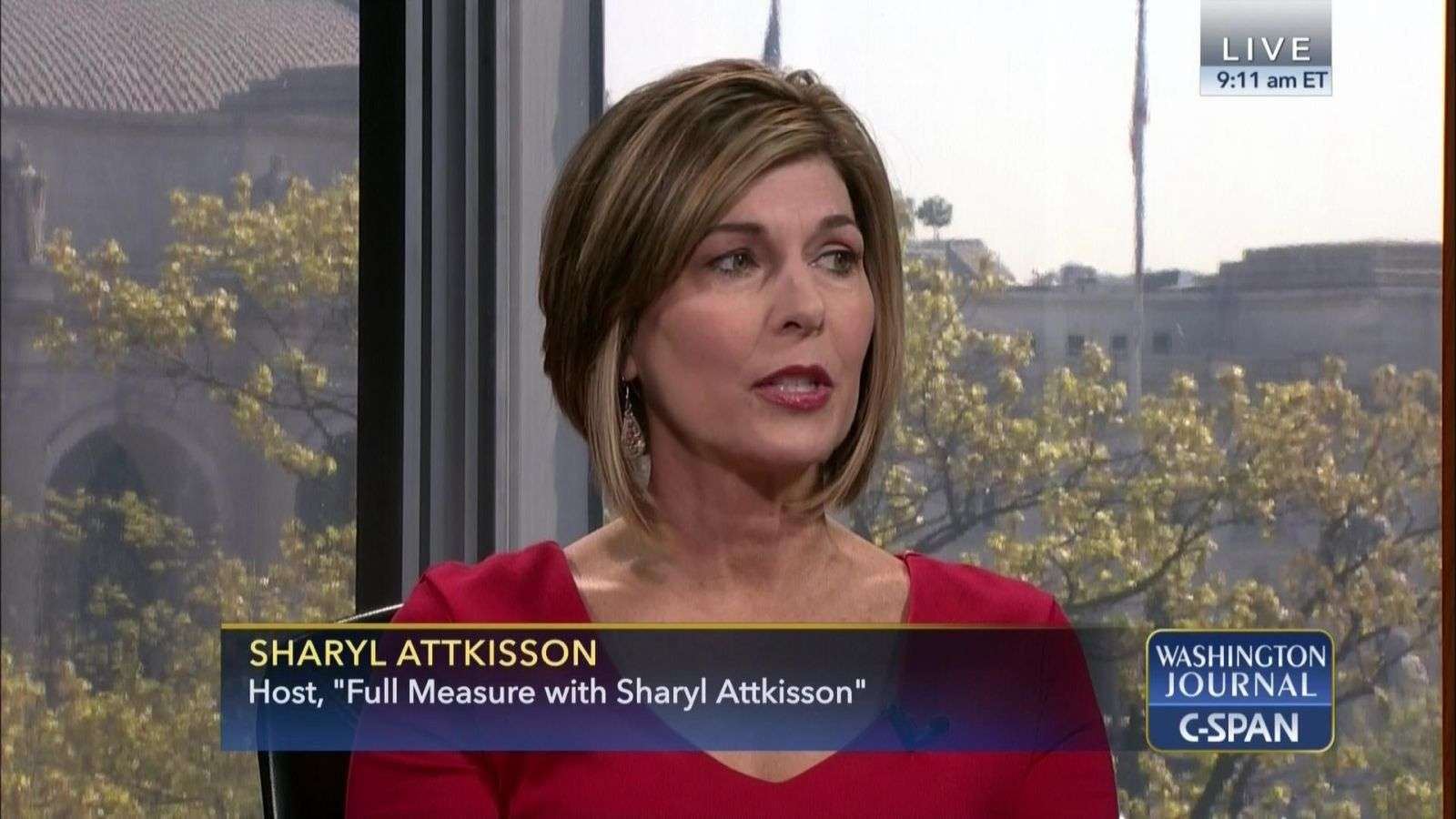 Investigative journalist Sharyl Attkisson discusses the state of journalism and mainstream media's coverage of President Trump on 2 May 2018. (Photo: c-span.org)
Sharyl, at 22, began her broadcast journalism career as a reporter at WUFT-TV, the PBS station in Gainesville, Florida. In 1990, she accepted the position of an anchor with CNN. 
Sharyl's Career Progression: From CNN To Fox News
Three years later, she began her work with CBS as an investigative correspondent.
You May Also Like: Andrew Napolitano: Married Man Or, Gay? Plus His Net Worth And More
However, after serving CBS for 21 years, she left the network back in 2014 and reported that the reason for her decision was the media's liberal biases. 
Moreover, in 2002, Sharyl co-authored the college textbook: "Writing Right for Broadcast and Internet News."
For her excellent work in journalism, Sharyl has been awarded 'Daytime Emmy Award' for Outstanding Morning Program and 'News & Documentary Emmy Award' for Outstanding Investigative Journalism in a Regularly Scheduled Newscast. Moreover, she was nominated for two more Emmy awards.
At present, Sharyl hosts the Sinclair's Sunday morning news program "Full Measure," and is also the author of two New York Times bestsellers: "The Smear" and "Stonewalled." She also continuously reports on Fox News about the current political issues. 
Having attained such an impressive height in her profession, Sharyl indeed receives a decent amount in return as salary, which adds to her net worth's figure, which currently stands around $800 thousand. 
Sharyl Attkisson, an author, was born on 26 January 1961 in Sarasota, Florida. Sharyl graduated from the University of Florida with a degree in broadcast journalism in 1982.
Sharyl Attkisson and Buzzfeed: Unheard Request for Misinterpretation Correction
On 9 September 2018, Sharyl openly showed her dissatisfaction with Buzzfeed on Twitter. A Buzzfeed reporter named Tasneem Nashrulla apparently contacted Sharyl about her Media Bias chart that she didn't hesitate to call 'so sloppy that it was particularly remarkable.'
And Tasneem, being a senior reporter, didn't seem respectable as she had only contacted Sharyl after publishing the article. To make things unpredictably worse, Buzzfeed actually had the audacity to refuse Sharyl's requests to make important corrections.
Read Also: Fox News' Abby Huntsman Career Details: Net Worth, Salary And More
Sharyl is pretty much not the kind of person to just sit and watch so she didn't waste any time to unveil the uncharacteristic behavior of Buzzfeed in general.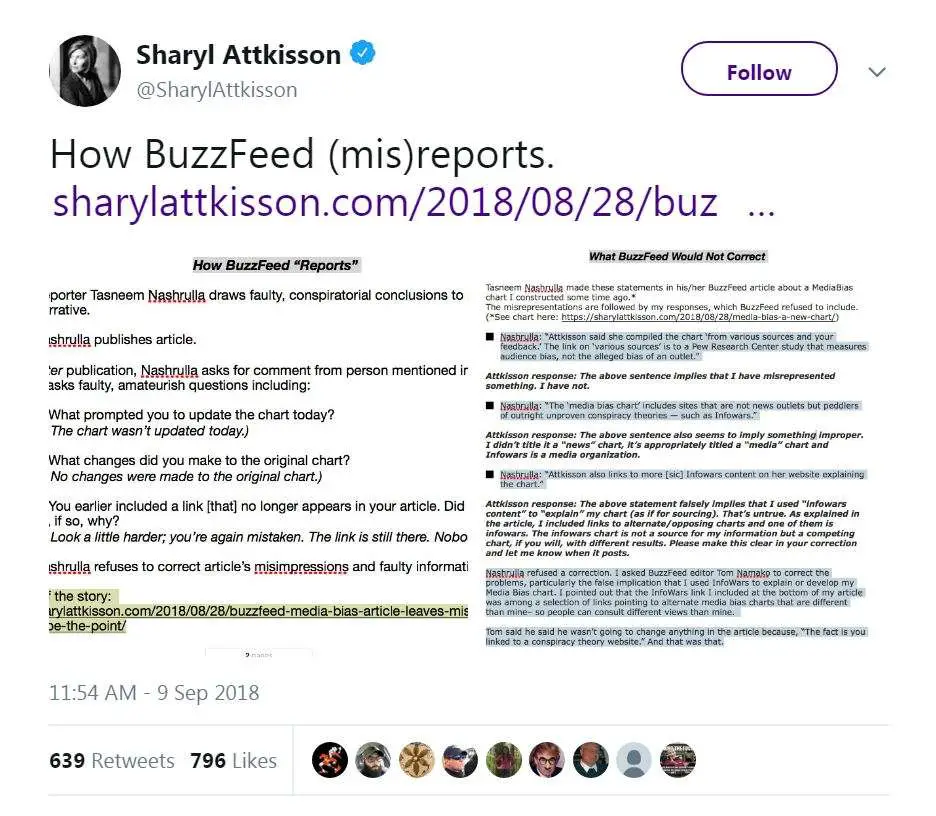 Too Much Misreporting: Sharyl Attkisson posts two screenshots of the queries and her answers to the Buzzfeed reporter and the misinterpretation they made on Twitter on 9 September 2018 (Photo: Sharyl Attkisson's Twitter)
Sharyl had asked Buzzfeed to correct the misimpressions the article had given, putting forward the false implication that she had used InfoWars to develop her chart. She had also particularly pointed out that the InfoWars link that was included was among a series of links at the bottom of her article.
The aim was to give people the freedom to consult different views than hers as the links included alternate media bias charts as well. But Buzzfeed said they weren't changing anything in the article because quoting,
The fact is you linked to a conspiracy theory website.
All in all, Buzzfeed just disregarded the important corrections and acted like unprofessional, which had a lot of people questioning their subscription to the channel. People in the comments added more to Buzzfeed's impetuous act stating that they were only ready to sprinkle more gossips than actual facts.
Blissful Married Life: Attorney Husband & Graduate Daughter
Sharyl is quite reluctant on speaking about her husband as her partner has never been brought into the limelight.
However, it is known that Sharyl Attkisson is married to James Attkisson, a retired attorney, and law enforcement officer for a long time now. The couple has a beautiful daughter as their only child, and the family resides in Northern Virginia. On May 2018, her daughter graduated and proud mama took that beautiful moment on social media to congratulate her.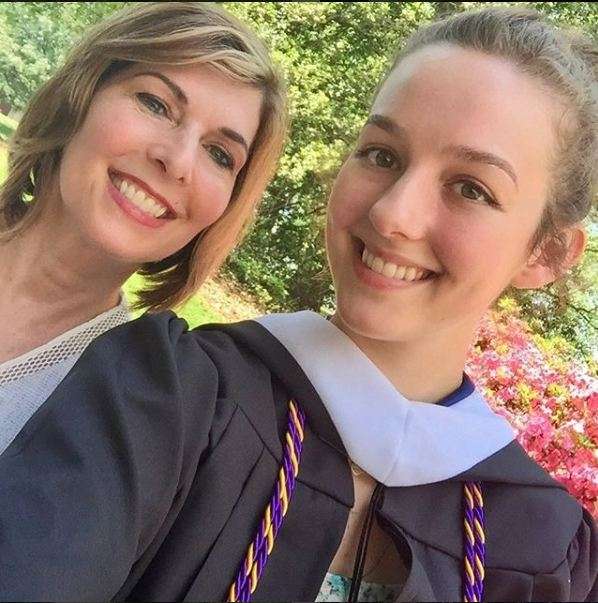 Host of Full Measure Sharyl Attkisson's daughter receives her graduation certification in May 2018 (Photo: Sharyl Attkisson's Instagram)
Sharyl has not shared pictures of her husband in the social media till date, and they are also never spotted together in any event. However, In her book "Stonewalled" she mentioned about her spouse and how he helped her through difficulties of her career. 
You Don't Want To Miss: Fox News' Amy Kellog: Age, Birthday, Married, Husband, Family
Even though they are not seen together much in media, they share a beautiful married life where they both support each other emotionally as well as professionally.