Darren Criss and His History of Playing Gay Characters
Darren Criss won an Emmy Award in 2018 for his queer character in the crime series 'The Assassination Of Gianni Versace: American Crime Story.'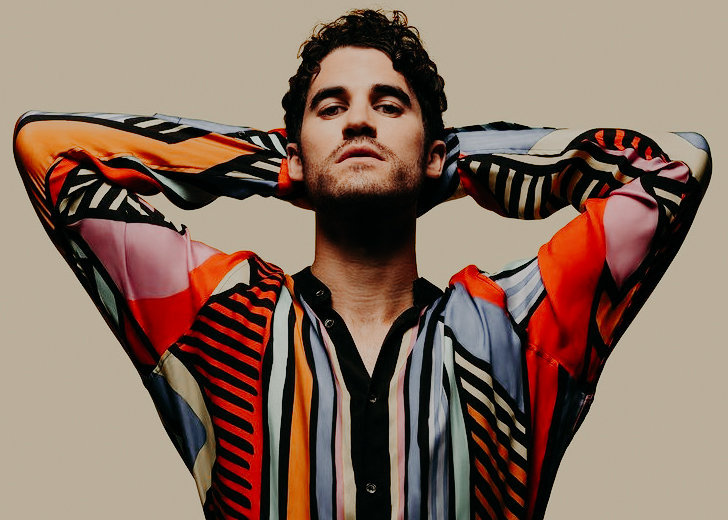 The Emmy-winning actor Darren Criss has portrayed a variety of roles on television, in movies, and onstage including his appearances as Blaine Anderson in Glee and Andrew Cunanan in The Assassination Of Gianni Versace: American Crime Story.
He also starred in the Broadway production of Hedwig and the Angry Inch as the main protagonist. 
While each of these personalities is distinct, the only thing they have in common is that they are members of the LGBTIQ+ community.  
However, the audience will no longer see him in the gay characters. 
In 2018, Criss revealed those roles would be his last queer personas and he would no longer play such characters, after coming out as a straight guy in 2011.
Let's look back at his remarkable LGBTIQ+ roles before we reveal the reason behind his decision.
Blaine Anderson in 'Glee'
Criss's character is the series' openly gay character and the romantic interest of Kurt Hummel played by Chris Colfer. Anderson is a prep school student with an amazing voice. 
He first featured on Glee in the sixth episode of season two titled, 'Never Been Kissed.' In the episode, Hummel attended Dalton Academy, an all-boys private high school, after encountering homophobia and bullying at his high school.
There he watched Anderson and the Warblers acappella ensemble sing Katy Perry's 'Teenage Dream' after a suggestive conversation.
In a 2011 interview with Today, Criss admitted that when he first landed the role of Anderson, he tried to avoid queries about his orientation. But soon he realized that being honest was ideal.
He used to say that gender identity didn't matter, before coming out as straight. The California native also stated that LGBTIQ+ role models handled a large part of his identity.
The real cool thing is I was inadvertently raised by the gay community." Criss said."I was staying out much later than most kids after shows, going to restaurants... I was friends with older guys—they were who I looked up to. It wasn't until later that I put together that they were gay.
Andrew Cunanan in 'The Assassination Of Gianni Versace: American Crime Story'
The Assassination of Gianni Versace: American Crime Story delves into the deceitful life of serial killer Andrew Cunanan, who is recognized for murdering Versace and four others in the summer of 1997. Created by Ryan Murphy, the series was released in nine parts in  2018.
Criss portrayed the role of 27-year-old Cunanan, who had mixed feelings about his orientation and obsession with the unachievable wealth he saw around him.
His character was a Filipino-American, which allowed him to play a role of his own heritage for the very first time. He was born to a Filipino mother and an American father.
Criss embraced the nuances of the dark and queer role and became the first-ever Filipino-American actor to win an Emmy in September 2018 for his exceptional acting. 
Why Won't Criss Play Queer Characters Anymore?
In a 2018 interview with Bustle, the Glee star explained he doesn't want to be a straight actor who takes prospective parts away from performers who actually identify as gay in real life. 
"There are certain [queer] roles that I'll see that are just wonderful," the actor stated. "But I want to make sure I won't be another straight boy taking a gay man's role."
Further elaborating on his statement, he revealed that getting to play those roles was a tremendously dramatic experience. 
Considering the fact that the entertainment industry is going through a revolutionary phase with the authentic representation of the LGBTIQ+ community, his decision is widely appreciable.