'Glee' Star Chris Colfer's Career Shift Adds to His Net Worth
Chris Colfer's Kurt Hummel danced his way to the fans' hearts in "Glee," a role that he is best known for. One might think he amassed his nifty net worth from his acting gigs, but it was a shift in career that added to his bank balance.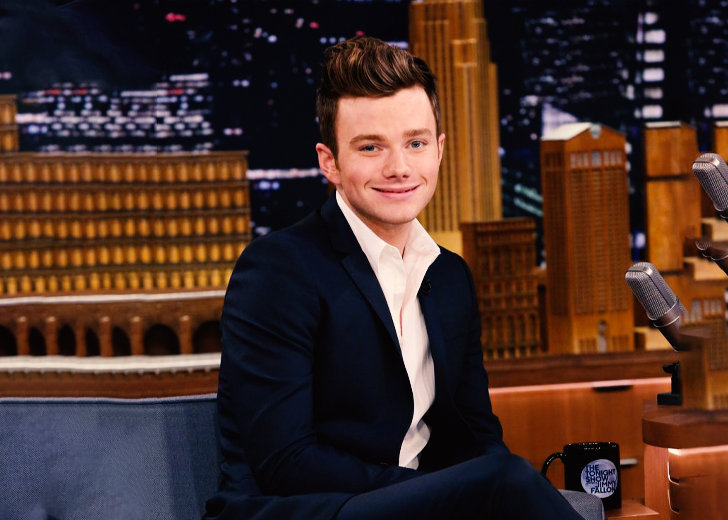 Many know Chris Colfer as the face of the 2009 musical dramedy Glee, and for a good reason.
In 2012, The New York Times dubbed the immensely talented actor the show's breakout star with a golden voice. But soon after, the A-lister seemingly disappeared from the face of Hollywood. 
That was until he found his way back, but this time it was not his beautiful vocals or acting chops he was applauded for. Instead, he made strides in the production department.
From Actor To Author
Earning himself the title of a New York Times best-selling novelist, Colfer penned his widely successful book series, The Land of Stories, in 2012. 
In fact, the fantastic YA novel was so well received that the author went on to publish five sequels. He had even hinted at a prequel book in an interview with Publishers Weekly back in January 2016. 
However, in the same interview, the novelist clarified he would subject his book to a Hollywood adaptation only when he was sure it would be done well. 
What they say about books made into films is that a great adaptation will immortalize the book but a terrible movie will kill it. I want a great movie because I still have so much planned for future books, maybe even a prequel series.
Foraying Back To Tinseltown
Fast-forward one year, it was announced that the first book of the series, The Wishing Spell, would be made into a feature film. Twentieth Century Fox and Shawn Levy's 21 Laps teamed up with Colfer for the adaptation of the said novel. 
Exclusive reports from The Hollywood Reporter confirmed Fox picked up the book series's rights with 21 Laps and got Dan Levine on board to produce.
The outlet also made it public that Colfer would step back into Tinseltown as a director with the first adaptation of the multimillion-selling series.
He Was A Multimillionaire Before He Switched His Career
With such a diverse range of ventures, it mustn't come as a surprise that the actor, author, and now-director has a respectable net worth.
According to a 2010 report from Celebrity Net Worth, he was taking home forty-five thousand dollars per episode for Glee. 
The source further revealed that his net worth at the time was about eight million dollars. Keep in mind this was from before he became a celebrated novelist. It is likely that his net worth now is quite a lot more than it was in 2010.