Vince Papale's Spouse Janet Cantwell Is Not An NY Giants Fan From 'Invincible'
Janet Cantwell Papale, Vince Papale's wife, is shown to be a Giants fan and a bartender in the movie Invincible (2006). However, how much of that is true? Is she really a New York Giants fan? And what does she do now? Know all of those in this article.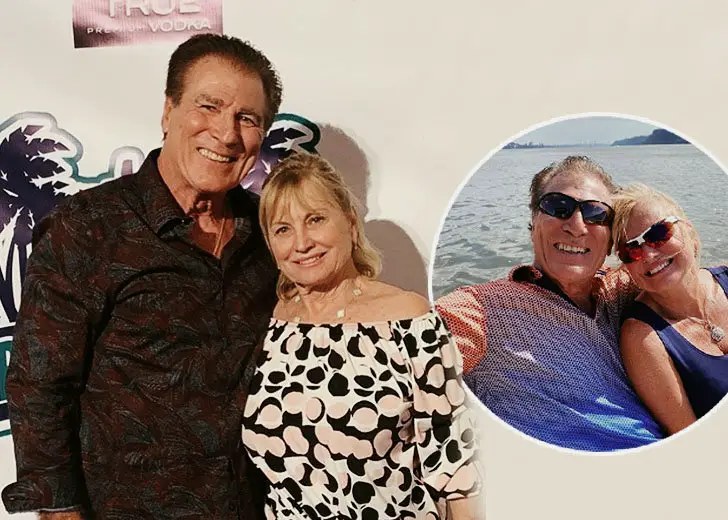 Former American football player Vince Papale's biopic, Invincible, hit the theatres in 2006. In the film, his current wife, Janet Cantwell-Papale, was portrayed as a New York Giants fan. However, the reality is nowhere near to how it was shown in the movie. Janet is not a Giants fan in real life.
The movie creators had changed her character as well as a few other things. So, what were the key differences? And, was she the only person to have been depicted differently?
Janet Cantwell-Papale: A Bartender In The Movie
In the movie Invincible, Vince Papale was represented by the Ted star Mark Wahlberg, and Janet was portrayed by 2019 Charlie's Angel's antagonist, Elizabeth Banks.
As per the onscreen story, Janet is a huge Giants fan and a bartender. She meets Vince while joining a bar, where he used to work.
Vince Papale's Real-Life Spouse Is Different From The Movie Version
Janet Cantwell, Vince Papale's wife of more than 25 years (married on 14 August 1993), is not the same person as she is shown to be in the movie. According to Vince's official site, Janet never was and never will be a Giants fan. Also, she was never a bartender.
The real Janet Cantwell is a businesswoman, former gymnast and diver, and a real estate agent. If we have to keep those things in order, she was first a gymnast, then a diver, then a businesswoman and, finally, a real estate agent.
Who Is Vince Papale's Spouse Janet Cantwell?
Cantwell is the oldest of her parents' nine children. She grew up in a family where all her siblings were athletes.
At the age of 16, she fixed her spot in the USA World Gymnastics Team from 1970 to 1973. She also took part in the World Games in Yugoslavia and competed in Hapoel Games.
However, as per Vince's official site, she was not able to take part in the Munich Olympics due to an ankle injury. She couldn't achieve further success as a gymnast because of a severe knee injury that ended her gymnastics career. But, she wasn't the one to give up.
A student at Penn State University at the time, Janet got into diving. Then, she broke all of the then Penn State Women's diving records while also graduating with a Bachelor's in Science degree in Physical Education.
Following that, she taught gymnastics, first at State College High School, and then worldwide. She created amateur gymnastics programs for countries like Malaysia, South Africa, and Bermuda. Then, she returned to the US, where she became the first Gymnastics Coach at the University of Pennsylvania, which she held from 1976 to 1988.
While coaching there, she also did post-graduate work at the Wharton School of Business and then retired from her coaching position to enter the world of real estate.
Janet is still a real estate agent. Alongside that, she is also a mother to two children with Vince; Gabriella and Vincent.
Why Was Vince Papale's Wife Portrayed Differently?
According to the Real Story section of Vince's site, the first plan for the movie was to portray Janet as she was. Brad Gann, who wrote the original script of the film, had planned to show her as a world-class gymnast who had just returned from a trip to South Africa.
However, the movie had to get the NFL's endorsement. So, the NFL suggested the creators of the film to make Janet a Giants fan and add in the bartender role to add conflict and humor in the story.
The movie crew did as suggested and got the authorization from the NFL.
The page also says that a few other "minor" changes were made to the movie, and they did not affect the real story of the film, which was, as claimed, not meant to be a documentary but an attempt to catch the journey of Vince making it to his dream team, the Philadelphia Eagles.
Not Everyone Was Happy With How The Movie Turned Out
Despite the claims that the changes made in the characters and the plot of the movie did not affect the real story, a few people would disagree, including Vince's second ex-wife Sandy Bianchini.
The movie shows his first ex-wife, Sharon, who threw him out of the house. However, Sandy Bianchini is not shown at all.
As per a 2007 article published in Los Angeles Daily News, Sandy was Vince's wife from 1977 to 1983. She already had a son at the time they got together. Moreover, she was the one who stood by him when he was trying out for the Philadelphia Eagles, during his short-lived career, and for some time after his career ended.
Sandy expressed discontent with her omission from the movie by sending letters to many media outlets after the movie release in 2006. In the letter, she said:
How can a movie be made, a true story about Vince's climb, without his family being acknowledged?