Exploring Mark Wahlberg 'Green Lantern Corps' Casting Theory
Given Wahlberg's past roles in The Other Guys (2010) and The Departed (2006) as domineering cops, a lantern that could feature in 'Green Lantern Corps' is Guy Gardner.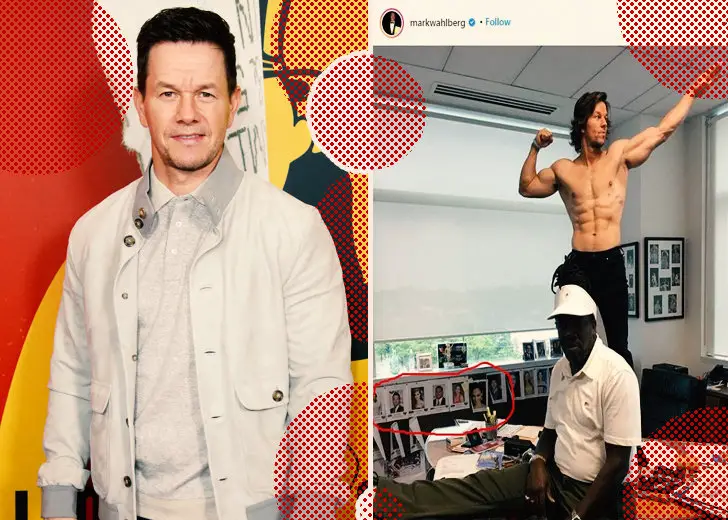 Mark Wahlberg is definitely not an actor you would consider playing Green Lantern, but one of his Instagram posts have raised several rumors about the possibility of him playing the superhero. 
In an Instagram photo posted by the actor, he is seen showing-off a classic super-hero pose standing on top of a desk. The photo captions a special congratulatory message to Lebron James on his move to LA Lakers.
Wahlberg uploaded the picture in 2018.

(Photo Source: Instagram)
If you look closely at the mugshots in the background of the picture, you will notice that they belong to the cast of Batman V Superman (2016). 
The Theory Of Mugshots
There's a prominent theory about the presence of these mugshots in the picture. Some fans have suggested that these mugshots might have been present at the office of either Zack Snyder or Charles Roven, who were then directing and producing Batman V Superman respectively. 
In addition to Batman V Superman, Snyder and Roven were also producing the 2017 superhero ensemble Justice League at the time. According to the theory, they were actively looking for potential actors to play Green Lantern in the film.
Hence, it is possible to suggest based on the speculative theory that Warner Bros might have been interested to cast Wahlberg as the Green Lantern in DCEU's Justice League.
Wahlberg a Solid Choice For Guy Gardner
Wahlberg would certainly be a very interesting choice to play a Green Lantern in the upcoming Green Lantern Corps movie. Given Wahlberg's past roles in The Other Guys (2010) and The Departed (2006) as cocky and domineering police officers, a lantern that comes to mind is Guy Gardner.
 If Tom Cruise as Hal Jordan is something not possible at this time, then Wahlberg as Gardner would definitely lend some box-office credibility to the planned reboot. 
Guy Gardner in Green Lantern Corps
Guy Gardner appearing in the Green Lantern Corps reboot is not just speculation though. 
Screenwriter and executive producer Geoff John has listed a picture referencing to the upcoming film on his website,
The picture shows Guy Gardner standing alongside Hal Jordan and John Stewart. 

Picture from Geff John's website 
In the 'Green Lantern' plotlines based comics, Guy Gardner is despised by other members of the corps because he is an obnoxious and outspoken bully. He is certainly the most hated out of all the incarnations of Green Lanterns of Earth.