American Businesswoman Nicole Tuck Is The Mother Of Two At The Age Of 45
Dj Khaled's partner, Nicole Tuck, isn't talked about very often. However, she is the matriarch of the Khaled family, mother to two sons, and DJ Khaled's unofficial manager.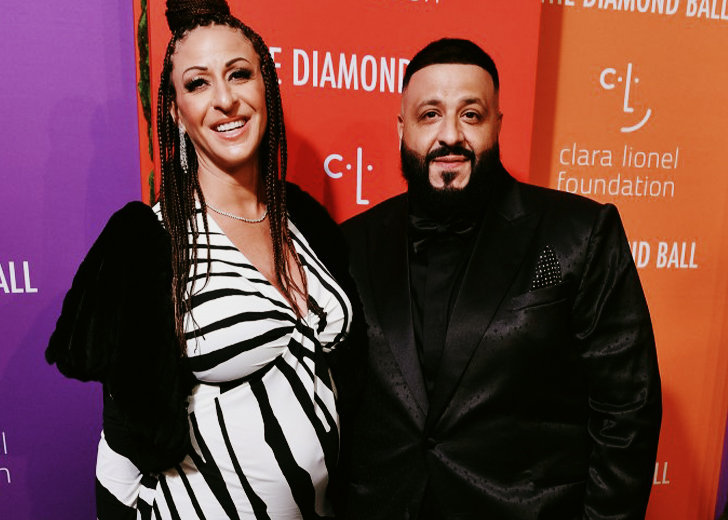 Khaled Mohamed Khaled, aka DJ Khaled, is one of the most recognizable faces in the music industry. No stranger to the celebrity glam lifestyle, Khaled likes to involve his two children, especially on red carpets and during award ceremonies.
However, his partner Nicole Tuck often remains away from the limelight. But the superstar disk jockey's wife has played a huge part in Khaled's life not only as the matriarch of the family but also as Khaled's career caretaker. 
Nicole Tuck And DJ Khaled Have Been Together Since The Early 90s
Nicole Tuck's connection with DJ Khaled goes back long before Khaled achieved stardom. As reported by News Break, their first meeting dates back to the early 90s.
The source also claims that the pair first met each other at an event and started dating shortly after. Since then, there have been no reports or rumors about them separating at any point in their three-decade-long romantic relationship. 
Khaled constantly uses his social media handle to shower love and adoration for his longtime partner. Just recently, on November 18, he shared multiple images of his wife and children, talking about Nicole in a favorable light while even calling her the best wife, best mother, and best friend. 
Nicole Tuck Raises Two Children With DJ Khaled
Nicole Tuck, who People magazine reported to have been Khaled's "longtime fiancée" in 2016, is a mother to two sons with the DJ. It isn't clear as to the exact date when the longtime couple made their relationship official, but given the information, it is probably after the birth of their first-born. 
During an interview with the same magazine in May 2016, both of them, but especially Khaled, expressed their excitement in becoming a parent. "I've always wanted kids. This is my first kid, and I'm excited, and I want more. I've always wanted to be a family man. I'm in a great family, and I want to have my own family at the same time," the music mogul said during the interview. 
In October 2016, Khaled's dreams came true as Tuck gave birth to their first child, Asahd Tuck Khaled on Sunday, 23 October 2016 at 2:05 am.
The DJ's representatives disclosed that Asahd, whose name means "lion" in Arabic, measured 7 pounds and 21.5 inches long at his birth.
Khaled actually live-streamed Asahd's entire delivery on Snapchat and kept his fans updated about his first son's birth.
After a couple of years, Nicole and Khaled decided to make their family of three a family of four and bless Asahd with a younger brother. Thus, on 20 January 2020 at 11:42 pm, Nicole had her second son, Aalam Tuck Khaled.
Khaled revealed the above information through an Instagram post nine days after Aalam's birth.
Then, on the same day, i.e., on January 29, 2020, he uploaded a screenshot that revealed what Aalam's name actually meant. According to the post, "Aalam is an indirect Quranic name for boys and girls that means "world."
Since then, Nicole, Asahd, and Aalam have been a constant feature on the DJ's Instagram.
Nicole Tuck Is Now DJ Khaled's Unofficial Manager
The gorgeous businesswoman Nicole Tuck was born on December 7, 1975, in the New Rochelle suburb of New York City, United States.
For the 45-year-old gorgeous businesswoman, her two kids aren't the only responsibilities, though. Tuck, who is of Palestinian and African-American ethnicity, has also been reportedly handling her partner's career, too.
After her formal education, which includes a Bachelor's degree in Fine Arts from Marymount Manhattan College in 2003 and a Master's degree in Education from Fordham University in 2005, Nicole Tuck started her own company in June of 2010.
Her fashion endeavor, ABU Apparel, is, according to her LinkedIn bio, a "Post-modern streetwear for Independent, Fashion-Forward Individuals." However, News Break reports that the company is no longer operational.
After her entrepreneurial attempt, as reported by Elite Daily, Khaled offered her the job of being his unofficial manager in March of 2018. She now runs his business side of things.