Mark Wahlberg Gained 20 Pounds in Just Three Weeks for a New Movie Role
Talk about dedication!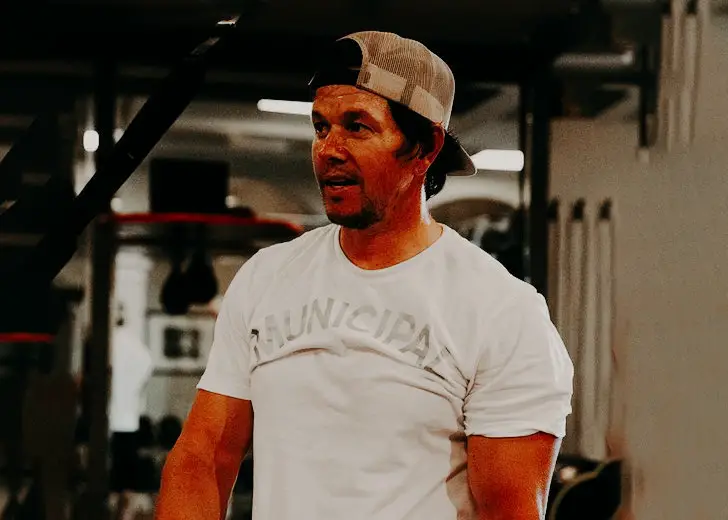 The iconic abs of Mark Wahlberg have briefly disappeared as he gained weight for his new role in Father Stu.
Wahlberg Gained 20 Pounds in Just Three Weeks for a New Movie Role
On May 3, 2021, the Oscar-nominated actor took to Instagram to show off his fresh look, leaving fans stunned with the drastic change and his dedication to the craft. The collage showed the contrasting differences between his muscular build body three weeks earlier and his new appearance after gaining 20 pounds. 
While the left picture revealed his muscular body after filming the boxing scenes, he was chubbier in the "after" shot, which showed him lying on the bed.
Ever since the picture was uploaded, fans have been flooding the comment section with appreciative notes. Even the actor's wife, Rhea, had a few words to say about her husband's body transformation. "And it looks just as hot in person, baby," she wrote with a red heart emoji.
Saved by the Bell actor Mario Lopez commented, "Yo. You wear mad chubby well homie!" Meanwhile, Baywatch star Gena Lee Nolin posted, "Goes to show us all - we are what we eat! The effort in moving and eating healthy!"
Two days prior to sharing the snap, Wahlberg posted a video of himself in the gym where he raised his shirt and pushed out his expanding tummy. He wrote about his workout partner, Kenny, and said he's down by 50 pounds whereas he's up by 20 pounds.
The 49-year-old also revealed he is trying to gain another 20 pounds for his upcoming role in Father Stu.
Wahlberg to Portray Fighter Turned Priest in 'Father Stu'
On April 8, 2021, Wahlberg talked to Jimmy Kimmel about the faith-based film, directed by Rosalind Ross during his appearance on Jimmy Kimmel Live. "I'm playing a guy who was a fighter—he was many things," he said.
He further explained that his character was a fighter who moved to Los Angeles to pursue a career as an actor. Then he fell in love with a girl, was involved in an accident, had an out-of-body spiritual experience, and ultimately became a priest.
"He died of a rare disease, IBM, but he had a big impact on a lot of people in a very short amount of time," Wahlberg added.
The upcoming movie would depict the stages of body transformation, with the actor's character being out of shape later in life. 
The actor, who previously played a boxer in the 2010 movie The Fighter, was even more motivated to get to the later years of the character's life, which meant he could finally let himself go. He also stated that he had challenged himself to gain at least 30 pounds in six weeks.
While his team hoped for him to gain weight with a proper diet, Wahlberg wanted to eat everything in sight since he had been following the strict diet regime for years.
When Kimmel inquired about his first meal of the hedonistic stretch, the artist said it might comprise a 20-piece chicken nugget and 20-piece hot wings from Kentucky Fried Chicken with a six-pack of beer. "Let's get this party started," he added.