Inside Tony Beets and Wife's Family Life With Children and Grandkids
Tony Beets was only 7 years old when he met his wife Minnie Beets for the first time!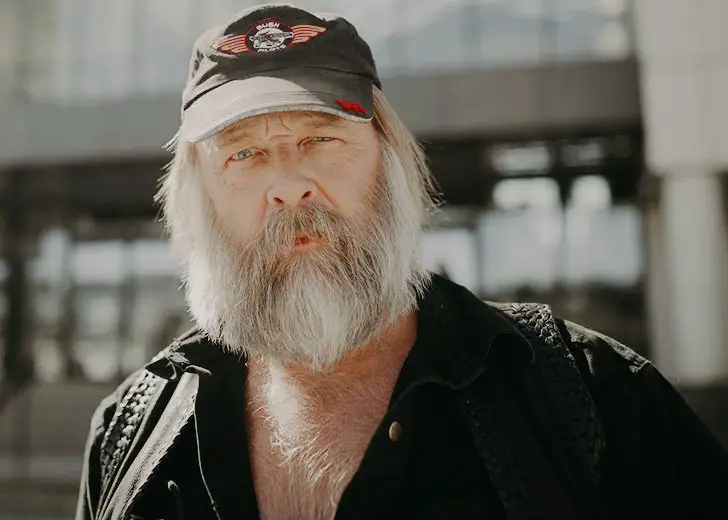 Quick Information
Nationality Dutch, Canadian
Birth Place

Wijdenes, Netherlands

Date of Birth

Dec 15, 1959

Age

63 Years, 3 Months

Profession

Miner

Relationship Status

Married

Wife/Spouse

Minnie Beets

Net Worth

$15 Million

Ethnicity/Race

Mixed

Father

Klaus Beets

Mother

Magda Beets

Height/ How Tall?

5 Feet 10 Inches

Hair

Long

Hair Color

White

Eye Color

Hazel

Son/s

Kevin Beets & Mike Beets

Daughter/s

Bianca Beets & Monica Beets
Reality television personality and veteran gold miner Tony Beets is renowned in mining. He became prominent after appearing in the Discovery Channel reality television series Gold Rush, which previously featured personalities such as Toff Hoffman and Jimmy Dorsey.
Now, Beets is in the game, competing with Parker Schnabel and his team in an ultimate gold rush rivalry.
The show, aired for the first time on the Discovery Channel in 2010, follows various family-run mining companies' placer gold mining efforts.
If you didn't know, Beets owns the Tamarack mine located in the Klondike region in Canada and the Paradise Hill claim. He is also known among his fans for his strong personality and his ability to lead his family in his successful mining operation. 
And besides being a renowned reality TV star, and experienced miner, the Dutch native is a family man with his wife, children, and grandson by his side. 
This article will answer the most asked questions about Beets' family life, including questions such as "Who are the members of Tony Beets' family?" and "How many kids Tony Beets' have?"
How old is Tony Beets?
As of writing, Tony Beets' age is 63. Born on 15 December 1959, in Wijdenes, Netherlands, to parents Klaus and Magda Beets, Beets' early childhood years were spent on a farm. Unfortunately, his dad suffered a disability when Tony was just 15 and couldn't serve on their farm.  
Who is Tony Beets' wife & childhood friend Minnie?
The Gold Rush star has been married to his wife, Minnie Beets, for over four decades. He was 24 years old when he married her. 
The couple first met when Tony and his family moved in next door to Minnie's home in Burgwerd, Friesland. He was seven back then, and Minnie was 6. 
The childhood friends turned their friendship into a relationship when Minnie turned 20.
After 18 months of being together, the reality star decided to leave for Canada, seeking better employment. Since Minnie wanted to accompany him, they married and migrated to Canada in 1980. They celebrated their 25th marriage anniversary in 2010. 
Tony's wife, Minnie, is the woman behind his success
Tony Beet's wife, Minnie, age 62, was the only other person who accompanied him when he left his native land.
Upon reaching Canada, the gold miner initially worked on a dairy farm near Salmon Arm, whereas his newlywed wife worked in retail, home healthcare, and the Dawson hamburger joint. 
After spending a few months there, Tony left his farm job and started working as a gold miner.
Fast forward, Minnie became a massive contributor to his success. She currently handles his company's paperwork and accounting and also looks after their children.
How many kids does Tony Beets have?
Beets and his wife Minnie gave birth to five kids. Their children's names are Bianca (born date unrevealed and private), Kelvin (born on 10 June 1988), Mike (Michael, born in 1990), Monica (7 November 1993), and Jasmine (born on 15 December 1992). His youngest child Mike was reportedly born in 1990. 
Tony Beets' Family Photo: Kelvin, Monica, mom Minnie, dad Tony and Mike (from left to right, Photo: Tony Beets' Facebook ) 
The couple's sons Kelvin and Mike (Micheal) and daughter Monica are following in their father's footsteps in the lucrative gold mining family affair. Kelvin is a mechanic, and Mike is a supervisor of the Paradise hill mine. Similarly, Monic was 10 or 11 years old when she first appeared on television.
The former was first seen on television on season 5 at their mine, working on the Beets bacon strip machine 1 at Clear Creek. 
The three usually appear in the show Gold Rush, where they are seen accompanying and helping their father's work.
Tony and Minnie's other daughter, Bianca, prefers to stay away from the limelight. Her love life remains unrevealed. Therefore, whether she is married, has a boyfriend, or is single is unknown.  
In 2016, Monica disclosed to a fan on Twitter that her sister Biance wanted privacy and "didn't want to be filmed." 
Their daughter Monica married in a close wedding ceremony with now-husband Taylor Myles in 2018. The pair met on the job only after their arrival at the show. 
In 2022, she revealed that she was pregnant with a girl during season 11 of Gold Rush. 
Previously, in season 2, fans got to know that miner Parker Schnabel had a crush on Monica.  
How many grandchildren does Tony Beets' have?
Tony Beets has a grandson named Eagan from his daughter Bianca and a granddaughter named Jasmine from his daughter Monica. In one episode of Gold Rush in February 2021, Tony was seen with his young grandson Eagan, visiting the gold mining site.
The proud grandfather took his grandson to the worksite in his car and told him that he might be a gold miner in the future if he put in the effort. He said to his grandson, "In the future, maybe your brothers will show up. We'll have a whole crew of grandkids, for god's sake."
Initially, Eagan's parents' details were kept private, making the fans wonder which one of Tony's children blessed him with a grandkid.
It sure seems like the Beets family is one big happy bunch.
What happened to Tony Beets' daughter Jasmine?
Sadly, Tony Beets' youngest daughter Jasmine passed away nearly three months after her birth on 1 March 1993.
In memory of his late daughter, the reality TV star got a jasmine tattoo on his hands with his daughter's birth and death dates.

Tony Beets made a tattoo on his hands in memory of his late daughter Jasmine. (Photo: Tony Beets' Facebook)
Tony worked at the family farm from an early age
Tony Beets, born on 15 December 1959, started working for his family in his early teen years after his father suffered a debilitating accident.
Beets had to make ends meet by milking cows at his family farm and taking charge of men twice his age. He also worked in the pipeline construction business for about three years until he finally relocated to Canada in search of better career opportunities.
"I became the boss at a very early age," Tony told Mining & Energy in January 2015.
He added, "So I decided I had to become equal or better than the people who worked for me. My whole life, wherever I went, if I wasn't a foreman within a week... well, I've always kept one step ahead of the rest of them."
After relocating, Tony found his passion for mining in Dawson City, in the Yukon Territory, in 1984.
How much is the Beets family's net worth?
According to Celebrity Net Worth, as of 2021, Tony Beets' net worth is $15 million. The estimated figure is still over 98 percent more than his son Micheal Beets' net worth of $2 million. Similarly, Techie Gamers estimates Tony's older son Kevin's net worth also at $2 million. Moreover, Kevin's younger sister Monica's estimated net worth is $1 million. 
His huge net worth is the result of his hard work from an early age. He also owns a successful gold mining company, Paradise Hill claim, located at Paradise Hill in Yukon, Canada. According to Distractify, Paradise Hill may have approximately around 42,000 square meters of land. 
Before Beets' involvement in the gold mining business, he was milking cows in Holland. Now, he is the richest among the Gold Rush cast, including other prominent miners such as Todd Hoffman ($7 million) and Parker Schnabel ($8 million).
According to Looper (article dated 3 January 2022), Tony had mined 16,261 ounces of gold worth $28.9 million. One of his season 7 gold cleanups was the largest in the show's history at 532.6 ounces. 
In season 9, Tony Beets' team had cleaned up 4400 ounces, which was the highest cleanup. After that, Beets later took upon an ambitious goal of attaining 9000 ounces for season 12.
Unfortunately, he wasn't granted an Indian River license and ended up settling in more than half his estimated goal. Nevertheless, the team in season 12 grabbed over 4609 ounces worth over $8 million in total, including a single cleanup of 463.94. 
Beets and his wife, Minnie, live in their new Paradise Hill house, which he showcased via a house tour video in  2020. The house's simplicity and the couple's pragmatism surprised many fans. In the comments, mandy deemed them "humble millionaires." 
Minnie's favorite part of the house was the reclining chair, whereas Tony was happy with the adjustable toilet. 
Do 'Gold Rush' casts get paid?
According to the Realitytitbit report, on average, the show's cast members earn between $10,000 to $25,000 per episode.
However, the magazine also notes that it might be hard for the miners to make money if they aren't in the game for the long term because of huge maintenance, overheard, operation, and equipment costs. For example, the Beets team had to invest $5 million in equipment in season 12 but only cleaned up gold over $8 million in total.
In addition, the teams sometimes may also find other invaluable items, such as the mammoth tusk Beets team discovered in season 13.