Inside Tony Beets and Wife Minnie's Family Life with Four Children and a Grandson
Tony Beets was only 7-year-old when he met his wife Minnie Beets for the first time!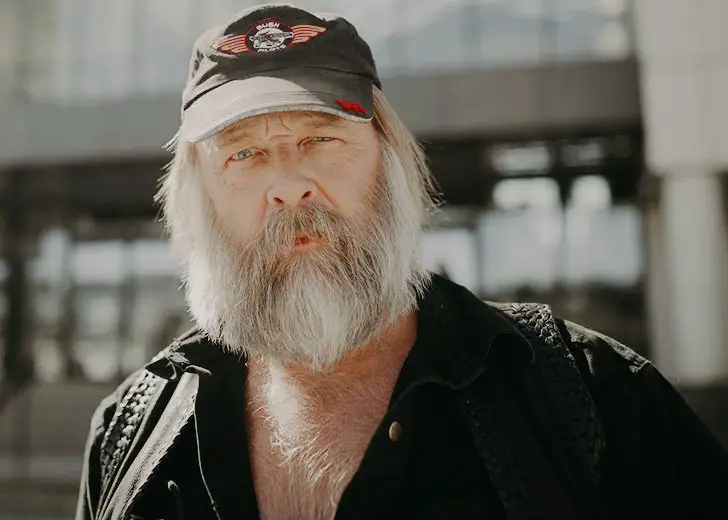 Quick Information
Nationality Dutch, Canadian
Birth Place

Wijdenes, Netherlands

Date of Birth

Dec 15, 1959

Age

62 Years, 9 Months

Profession

Miner

Relationship Status

Married

Wife/Spouse

Minnie Beets

Net Worth

$15 Million

Ethnicity/Race

Mixed

Father

Klaus Beets

Mother

Magda Beets

Height/ How Tall?

5 Feet 10 Inches

Hair

Long

Hair Color

White

Eye Color

Hazel

Son/s

Kevin Beets & Mike Beets

Daughter/s

Bianca Beets & Monica Beets
Tony Beets is a renowned miner who came to prominence after appearing in the reality television series Gold Rush.
The show, which aired for the first time on the Discovery Channel in 2010, follows the placer gold mining efforts of various family-run mining companies.
Besides being a renowned reality TV star and experienced miner, the Dutch native is a family man with his wife, children, and a grandson by his side. Know more about Tony Beets' family here.
Tony and His Wife Know Each Other Since Childhood
The Gold Rush star has been married to his wife Minnie Beets for over 4 decades.
The couple first met each other when Tony and his family moved in next door to Minnie's home in Burgwerd, Friesland. He was 7 back then and Minnie was 6. 
The childhood friends turned their friendship into a relationship when Minnie turned 20.
After 18 months of being together, the reality star decided to leave for Canada seeking better employment. Since Minnie wanted to accompany him, they got married and together migrated to Canada in 1980.
Minnie Is the Woman behind Tony's Success
Tony's wife Minnie, age 61, was the only other person who accompanied him when he left his native land.
Upon reaching Canada, the gold miner initially worked in a dairy farm near Salmon Arm, whereas his newlywed wife worked in retail, home healthcare, and Dawson hamburger joint. 
After spending a few months there, Tony left his farm job and started working as a gold miner.
Minnie has been a massive contributor to his success. She currently handles his company's paperwork and accounting and also looks after their children.
How Many Kids Does Tony Beets Have?
Tony and his wife gave birth to five kids: Bianca, Kelvin, Mike, Monica, and Jasmine.
Sadly, their daughter Jasmine passed away nearly three months after her birth on March 1, 1993.
In memory of his late daughter, the reality TV star got a jasmine tattoo on his hands with his daughter's birth and death dates.

Tony Beets made a tattoo on his hands in memory of his late daughter Jasmine. (Photo: Tony Beets' Facebook)
As for the couple's two sons, Kelvin and Mike, and a daughter, Monica, are following their father's footsteps, as they are also in the gold mining business.
The three usually make appearances in the show Gold Rush, where they are seen accompanying and helping their father's work.
Tony and Minnie's other daughter, Bianca, prefers to stay away from the limelight.
Tony Beets' Grandchildren
In one episode of Gold Rush in February 2021, Tony was seen with his young grandson Eagan, where the little one visits the gold mining site.
The proud grandfather took his grandson to the worksite in his car and told him that he might be a gold miner in the future. 
The detail of Eagan's parents was kept private, making the fans wonder which one of Tony's children blessed him with a grandkid. It sure seems like the Beets family is one big happy bunch.
Tony Worked at the Family Farm from an Early Age
The reality star, born on December 15, 1959, started working for his family from his early teen years after his father suffered a debilitating accident.
Tony had to make his ends meet by milking cows in his family farm and taking charge of men twice his age. He also worked in the pipeline construction business for about three years until he finally relocated to Canada in search of better career opportunities.
"I became the boss at a very early age," Tony told Mining & Energy in January 2015.
He added, "So I decided I had to become equal or better than the people who worked for me. My whole life, wherever I went, if I wasn't a foreman within a week... well, I've always kept one step ahead of the rest of them."
After relocating, Tony found his passion for mining in Dawson City, in the Yukon Territory, in 1984.
How Much Is His Net Worth?
According to Celebrity Net Worth, as of 2021, Tony Beets' net worth is $15 million.
His huge net worth is the result of his hard work that he did from an early age. He also owns a successful gold mining company, Paradise Hill claim, located at Paradise Hill in Yukon, Canada.