Ian Somerhalder Gushes about How Grateful He Is to Wife Nikki Reed
Ian Somerhalder owes his health, life, and sanity to his wife, Nikki Reed.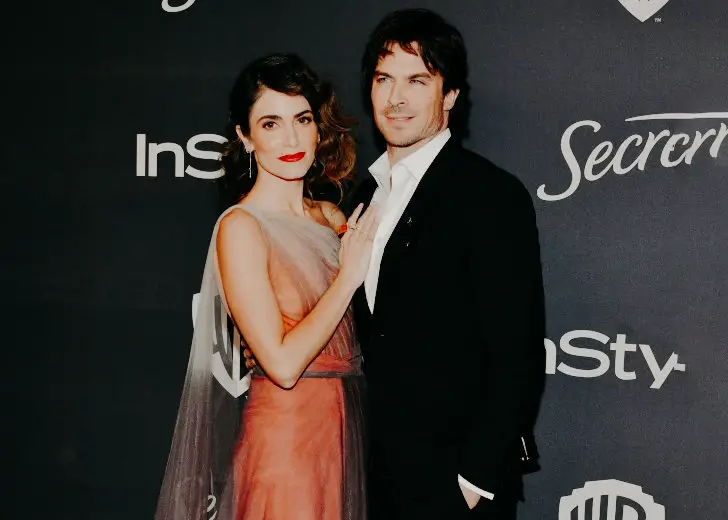 Best known for playing the hunky vampire Damon Salvatore in The Vampires Diaries (TVD), Ian Somerhalder is an actor and an entrepreneur. He had been married to fellow actress Nikki Reed since 2015. 
On May 28, Somerhalder took to Instagram to wish his wife a happy birthday. He posted an adorable picture of the two and penned how much the actress has helped him, especially when it comes to business. 
Reed Helped Somerhalder Out of "Terrible Business Situation"
On his birthday post for Reed's 33rd birthday, Somerhalder expressed how grateful he was for his wife. 
The actor owns a successful bourbon company, Brother's Bond Bourbon, with his on-screen brother, Paul Wesley. Somerhalder gave credit to his wife for being the backbone to build his successful company. 
Before the 42-year-old was a business tycoon, he was heavily in debt. Somerhalder had invested at least $10 million in an unnamed company while shooting TVD. For securities, he had made personal guarantees to the bank for his investments. 
Unfortunately, because of fraud and greed from their biggest customer, in addition to the temporary collapse of the oil and gas industry, Somerhalder lost his investments. As a result, he was in massive debt. 
The actor described the situation he was in as "a true nightmare." To repay his debt, he had to pay six figures to the bank monthly. He had to travel the world and work.
The hustle took a toll on his health. Somerhalder revealed that in two years, he ended up in the hospital four times. 
Reed could not see her husband struggle and ruin his health. She took matters into her own hands to help Somerhalder get away from the mess. The actress devoted her everything and assembled a team to negotiate and find their way out. But it was not easy for Reed as well. Somerhalder claimed that the process "almost killed" his wife. 
Regardless, the duo pulled through and got out of the debt. Reed worked selflessly for her husband for two years, and now, Somerhalder has a successful business. 
The actor defined his experience as an "eye-opening and truly humbling" one. He credited it all to Reed - his health, life, and sanity since she got is the one who solved the situation. 
I am where I am BECAUSE of this woman. Brothers Bond Bourbon is actually here today because of this woman. I was able to start my life over because of this woman.
The TVD star ended the note honoring his wife. Appreciating her, he called Reed a superwoman who made it possible for him to build his life all over again. 
Timeline Of The Duo's Relationship 
The pair started dating in July 2014. Soon after, they moved in together to Atlanta. They share a love for animals; hence it is no wonder they adopted many animals, from cats and dogs to rabbits and horses. 
After six months of dating, Somerhalder popped the question to Twilight star. Fast-forward to April 2015, the couple tied the knot in a private ceremony in California.
E! News reported the couple had asked their guests to donate to the duo's animal rescue charity instead of giving wedding gifts to the newlywed. 
In 2017, the pair welcomed their first child, a baby girl. They named their child Bodhi Soleli. 
After seven years of being together and having a daughter, Somerhalder and Reed's relationship is still going strong despite all the struggles they have faced together.