Who Is Taylor Russell? Inside Her Movies, Shows, and Role in 'Lost in Space'
Taylor Russell portrayed brave-hearted Judy Robinson in 'Lost in Space.'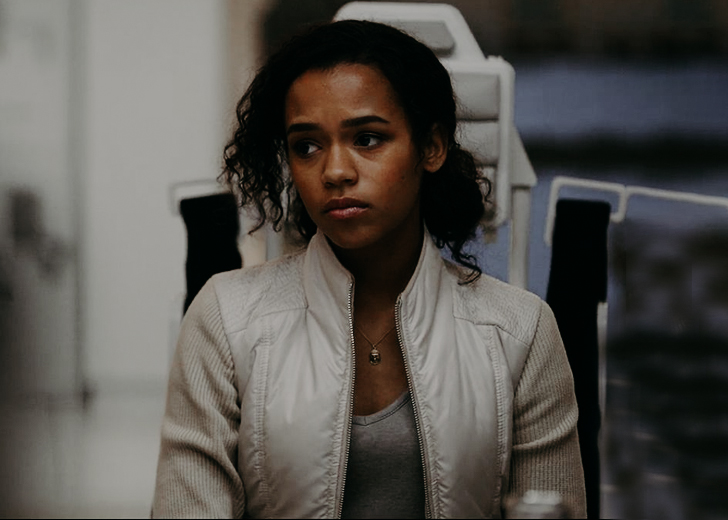 Netflix series Lost in Space features an adventurous space journey of human space colonists, focusing on the Robinson family, who are in search of a new favorable living world. The actors playing the whip-smart Robinsons are Maxwell Jenkins, Molly Parker, Toby Stephens, Taylor Russell, and Mina Sundwall.
Among them, Taylor Russell is an actress who looked very familiar throughout the two seasons of the series. But where else have we seen Russell?
Russell Is a Canadian Actress
Russell was born as Taylor Russell McKenzie in Vancouver, Canada, to a black father and a white mother. The actress was initially brought up in her birthplace in Vancouver and Toronto later on.
The 26-year-old actress started her acting career by portraying a recurring cast named Jessica in The CW's medical drama TV series Emily Owens, M.D, in 2012 at the age of 18.
In the successive years, she appeared in several other movies and TV shows, including If I Had Wings, Falling Skies, Escape Room, Lost in Space, and Waves.
Russell found her breakthrough role when she was cast as Judy Robinson in the Netflix series Lost in Space. The role of Judy truly defined her acting potential and made her well-known to many.
She Plays Judy Robinson in 'Lost in Space'
Taylor Russell portrays Judy Robinson, the eldest daughter of the Robinson family, in the Netflix space sci-fi series Lost in Space.
Judy is raised by her biological mother, Maureen Robinson, and adoptive father, John Robinson. Her biological father, Grant Kelly, is believed to have died in a space accident before Judy was born.
In the first season, she aids as a medical doctor to all the space colonists, including her own Robinson family, when their spaceships crash into an unknown alien planet. By the end of season two, she is trusted to fly the spaceship filled with colonist's kids towards a promising undiscovered new land called Alpha Centauri.
Overall, Judy is a very brave-hearted girl who dares to do anything to protect her family from any trouble. She is also quick to adapt to tough situations and has proven skills in the scientific and medical fields.
In the upcoming third and final season of Lost in Space, it would be interesting to watch what the story, especially Russell as Judy, offers. The final season is expected to release in late 2021.
Russell's Upcoming Shows & Movies
The Pants on Fire actress has been continuously working since making her debut, and in the later years, she has appeared in some successful movies and shows.
In 2019, Russell portrayed the role of Emily in the film Waves, for which she was honored by the African-American Film Critics Association. The same year, she also won Star on the Rise award by the Hollywood Critics Association for her role.
Her upcoming releases include the sequel of 2019's film Escape Room. The sequel is titled Escape Room: Tournament of Champions and is set to stream on the platform of Sony on July 16, 2021.
She is also currently filming for the movie Bones & All and the third season of the series Lost in Space.
Her Net Worth
Russell has not been vocal about her earnings or net worth so far, and neither any verified outlet has reported on her wealth.
But with a successful career, the actress is expected to have earned a good wealth. Her sources of earnings are her salaries from movies, shows, and brand promotions.