Who Is Molly Parker? Her Characters, Roles, Career, TV Shows & Movies
Molly Parker is one of the veterans of the film industry with nearly three decades of working experience. She also played the popular role of Maureen Robinson in the Netflix series 'Lost In Space.' Here know more about Parker's movies and TV shows and her career as a writer and director.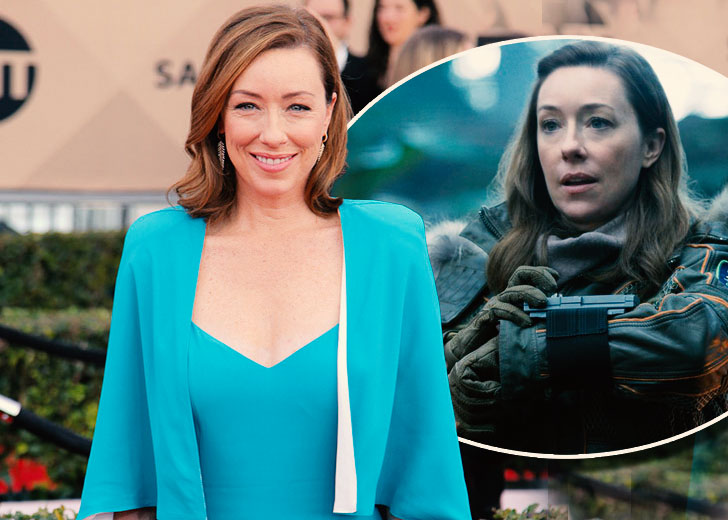 Canadian actress Molly Parker is one of the veterans of the film industry with nearly three decades of working experience and near to hundred acting credits under her belt.
In addition to that, the talented actress also has several international accolades associated with her name, including two 'Genie Awards,' three nominations for the 'Screen Actors Guild Award,' one 'Primetime Emmy Award' nomination, and one 'Independent Spirit Awards' nomination.
In this article, we'll learn about Parker's movies and TV shows, her most popular role as Maureen Robinson in the Netflix series Lost In Space, and her career as a writer and director.
Molly Parker Has Worked in Nearly 100 Movies and TV Shows
The 48-years-old actress Molly Parker landed into the film industry with a small recurring role in the television movie, Silent Motive, in 1991.
She then continued portraying smaller roles for a few more years and gradually spread her name. In that process, she starred in the television movie, Serving in Silence: The Margarethe Cammermeyer Story, in 1995.
In the project, she portrayed the role of Lynette, the daughter of a lesbian military officer; and she was cast along with recognized actors such as Glenn Close and Judy Davis.
The next year (1966), the Pitt Meadows native received her first lead role in Lynne Stopkewich's directorial movie Kissed. She portrayed the role of a teenage girl named Sandra, who is obsessed with death and necrophilia (sexual fascination towards corpses).
The portrayal of Sandra in the film Kissed helped Parker to win the 'Genie Award' for 'Best Performance by an Actress in a Leading Role' in 1996.
After that, the actress never had to look back or take a pause to get cast in movies and TV shows every year.
To date, Parker has worked in nearly 100 movies and TV shows. A few of the most significant films and TV shows of the diva include Deadwood, Lost In Space, House of Cards, Deadwood: The Movie, The Center of the World, 1922, Swingtown, The Wicker Man, and The Firm, among others.
Molly Parker as Maureen Robinson in 'Lost In Space'
One of the reasons her character Maureen Robinson in the series is popular is because of the series' genre (sci-fi space adventure) that has succeeded in entertaining people of every age group.
In the series, Molly's character Maureen Robinson is a mother of three children; she has one daughter (Judy Robinson) with Grant Kelly and two children—a son (Will Robinson) and a daughter (Penny Robinson)—with John Robinson.
Moreso, her importance in the series is that she holds a Ph.D. in Engineering degree. She is one of the four principal engineers who are responsible for designing and building the space-mothership named Resolute and its spaceships.
The series plot uses the spaceships to take people from the contaminated earth out to the new world named Alpha Centauri. 
Character-wise, Maureen's only wish is to protect her family, especially her three children. So far (up to season 2), she has been able to do so.
Lost In Space was initially released on April 13, 2018. It was followed by its second season on December 24, 2019. The third and final season is expected to release in 2021.
Molly Parker is Also an Aspiring Writer and Director
Not everyone is gifted with multiple talents. But the actress Molly Parker definitely is multi-dimensional. She is not just only an actress but also as a writer and director.
The actress with a vision showcased her scriptwriting and film directing talent when she wrote and directed a short film named Bird in 2017.
When Sam, a woman mired in regret, goes to visit her aged parents, the disappearance of her mother's pet bird threatens to unravel her tenuous hold on life.

-the synopsis of the short film Bird read
The short movie Bird was also premiered at the 2017 Toronto International Film Festival. There, it was nominated for the festival's 'Short Cuts' award.