YouTubers Tal Fishman and Adi Fishman Kept Their Sister's Identity a Mystery
Tal Fishman and Adi Fishman's elder sister is Shani Fishman!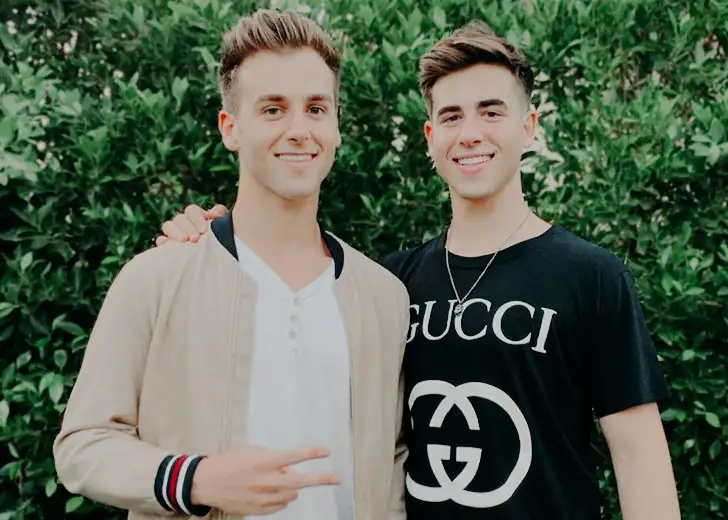 Tal Fishman is a renowned internet celebrity who rose to fame through his entertaining YouTube videos.
The YouTube star also has two siblings, a brother, Adi Fishman, and a sister, Shani Fishman. And while many might recognize Adi for his videos on YouTube, Shani isn't close to the limelight.
In fact, the two brothers, despite being popular figures on Internet, had kept their sister's identity under wraps until June 2019.
Tal and Adi Hid Their Third Sibling Well
While the Fishman brothers have stuck together since the very start of their online stardom, they kept their sister out of the picture altogether.
On top of that, on January 30, 2018, the brothers even denied having a sister in a video titled 'Googling Myself For The First Time!' on Tal's channel 'Reaction Time.'
But Tal finally decided to introduce his sister to his fans and followers on June 24, 2019. He took to his Instagram to share a picture with his sister Shani, where he wrote, "I finally let her out of the cage...yes I have a sister."
The revelation came as quite a shock to his fans, as can be seen in the comment section of the post.
"Whhaattt i never knew you had a sis and a bro," a fan commented.
After the Instagram post, the brothers broke their secretive trend, as Shani started appearing in her brothers' channels more often. Adi even posted a video titled 'Brother Vs Sister' on August 8, 2019, where she was properly featured in full-length for the first time. 
Shani Works as Office Coordinator at TalentX Entertainment
Shani is the oldest of the three siblings. Her current age is 26, according to Famous Birthdays.
She has been working as an office coordinator at Tal TalentX Entertainment, a digital space talent management company, since January 2020. The company is co-founded by her brother Tal along with Jason Wilhelm, Michael Gruen, and Josh Richards.
Meanwhile, she also serves as a school counseling intern for Granada Hills Charter High School based in Greater Los Angeles Area.
Shani was previosuly engaged as an IELTS testing supervisor for English Language Center between April 2018 and July 2020.
The YouTube stars' sister received her Associate of Science degree from the Los Angeles Pierce College in 2015, followed by a Bachelor of Arts degree in Psychology from California State University-Northridge.
Later, she earned a degree in Master of Science from California Lutheran University in 2021.
Shani has two Instagram accounts [@travelshaninigans and @shanibabyy], and both of them are managed privately.
Tal's Brother Adi Is a Famous Content Creator
Adi is a YouTube star whose channel has nearly 2 million subscribers. He is also famous on TikTok with over 1.9 million followers.
He makes prank videos and vlogs with his girlfriend Emily Michelle Alexander and brother Tal for his YouTube content.