Sidney Crosby Has A Caring Girlfriend, But Is He Married?
Popular Ice Hockey Player Sidney Crosby has always lived a very private life. Despite that, it is clear that Sidney is in a relationship. But is Sidney Crosby married? Who is his girlfriend, and what are the details of their relationship?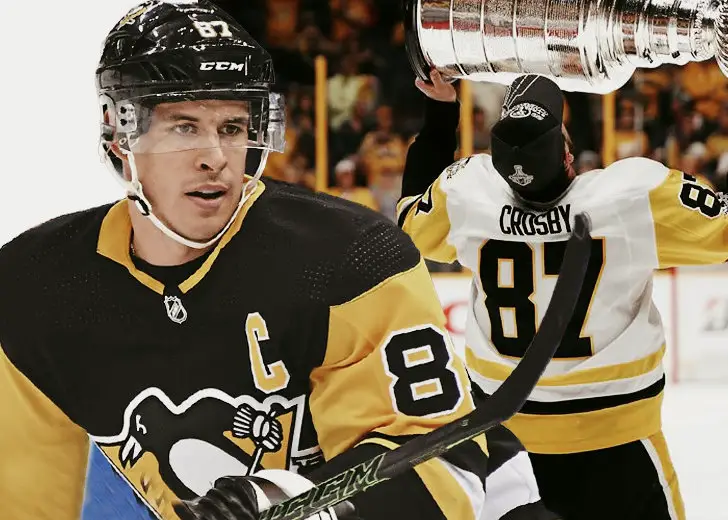 A respected NHL player, Sidney Crosby's exploits inside hockey stadiums is well-known in the public sphere, but his personal life is rarely exposed to the world.
With no official social media handle to his name, the Canadian Ice Hockey player likes to keep his private details under the wraps. But, despite a conscious attempt at not sharing information of his life outside the arena, Crosby's romantic relationship often finds its way to the fore, and it is clear that he has been in a relationship for quite some time now.
But is Sidney Crosby married? Who is his girlfriend and what are the details of their relationship?
Sidney Crosby Manages a Private Life
One of the most striking things about Sidney Crosby is the lack of any social media. His online presence is limited to the Instagram account for his charity: The Sidney Crosby Foundation, which is purely professional, and nothing other than the foundation's work, is discussed.
Sidney's secrecy in matters related to his personal life is why many fans don't even know that he is in a relationship. The same stand for secrecy and inactiveness in social media is reciprocated by his girlfriend, who hasn't posted a single tweet despite having a Twitter account.
Sidney Has Been in a Long-Term Relationship
Despite Sidney's reluctance to discuss his private life, it has been proved that he has been in a relationship with Kathy Leutner since 2008.
The couple seems like the perfect fit for one another because Kathy's career is closely related to athletics and fitness as well. She is a popular swimsuit model who has appeared on the cover of the well-known 'Fitness magazine' and posed for Sports Illustrated.
Juicy details about their love story have not been revealed, but we know that their relationship has been going on for a while. The two have been spotted together since 2008, mostly in hockey matches and stadiums. There is no evidence that Sidney and Kathy have broken up, which means they have been in a relationship for over 10 years now.
Girlfriend Kathy is Very Supportive of Sidney's Career
The only reason we even know about Sidney's relationship is thanks to his girlfriend, who keeps showing up at his games. She has always supported Sidney's career and is spotted regularly at his hockey matches and tournaments.
In 2014, she stood by Sidney as he raised his hockey award in Halifax waterfront. When Sidney gave his famous emotional speech about his career in 2019, Kathy watched from the audience with Sidney's dad. She appears to be there for him in his proudest moments, cheering and encouraging him.
Sidney and Kathy Remain Unmarried Even After 12 Years of Togetherness
While Sidney and Kathy clearly care for each other, there is no evidence to suggest that they have been married, even after 12 years.
It is important to note that since both of them live such low-key lives, the two might very well decide to keep the wedding a private affair as well. So far, there hasn't been any update on their marital status, and as of now, they seem to be content being in a relationship without tying the knot.