Rachel Ballinger Comes Out Months after Break Up with Longtime Boyfriend Matt
"That's right, ladies and gentlemen, TikTok is the reason I realized I am gay."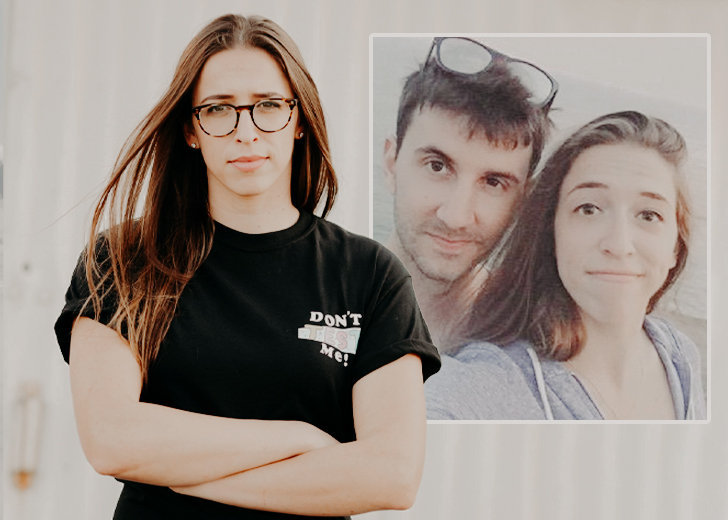 YouTube personality Rachel Ballinger shot to fame with her series, 'You Know What Pisses Me Off?' where she adds hilarious twists to the irritating, and relatable things that people do. The series became popular and earned her millions of subscribers. 
These days, she gives fans glimpses into her daily life with her vlogs, but she does not disclose much about her dating life. She prefers to keep it private. However, a lot of her fans are aware that she had a longtime boyfriend, Matt, who sometimes appeared in her vlogs. But by the end of 2020, fans speculated they had parted ways. 
In a new video, the YouTuber opened up about her new identity and why her relationship ended.
Ballinger's Controversial TikTok 
In December 2020, Ballinger's sister and another popular YouTuber, Colleen, uploaded a TikTok video, which caused fans to speculate that the YouTuber and Matt had ended their romance. 
In the video, it said, "put a finger down if you broke up with someone this year," and fans noticed Ballinger slowly putting her finger down before laughing and exiting out of the frame. This subtle move implied that she might have broken up.
Immediately fans were curious and started asking the content creator about the details surrounding her rumored breakup. She finally addressed it in a TikTok video uploaded in late January 2021. She screamed in frustration that her ex had not responded to her queries. 
She was upset that her ex, whom she had broken up with in September, was still using her credit card for his personal use. She was frustrated that she could not log in to cancel the charges that she was paying. 
I haven't talked to him in over a month. I checked my credit card statement today. He is using my credit card to buy groceries and gas. The audacity!
Ballinger Comes Out as Gay
A few months later, the YouTuber uploaded a coming-out video. A few seconds into the video, she immediately put out a disclaimer that it was not a coming-out video because she vowed never to do one. She then explained that she just wanted to share her story instead. 
Ballinger admitted that her 8-year long relationship prevented her from exploring her options and who she really was. Many fans thought that her relationship ended because of her new side, but she clarified that the relationship had soured even before she knew about her new identity.
Following the split, the 29-year-old iterated that she didn't feel interested in any other guys and assumed that it was because she wasn't ready to date again. But a deep dive into TikTok changed her perceptions. 
That's right, ladies and gentlemen, TikTok is the reason I realized I am gay.
She searched through the pages of lesbian stars on the app and recognized feelings she hadn't had before. Upon her realization, she revealed she felt at ease, and when she started telling her loved ones, they were all supportive.
Ballinger ends the video expressing excitement for the new chapter in her life.