Ryan Friedlinghaus Wiki: Massive Net Worth & Merry Family, Perfect Combo!
The whopping net worth the customization guru enjoys has recieved a boost because of him featuring on various channels...The prominent entrepreneur currently enjoys the bio of happily married with wife...The couple is the parents of two sons and a daughter...He regards his parents as a source of inspiration.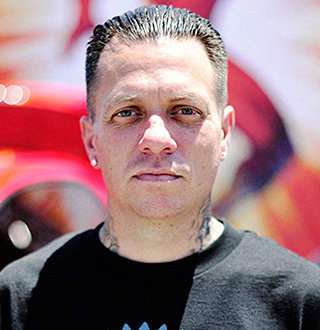 American business executive Ryan Friedlinghaus chooses a special day for every his big event in life. He likes to do things differently with a hope everything that he does has its own special meaning. The day he and his wife decided to get married was a once in a lifetime kind of day. 
The Los Angeles native is the founder and owner of  West Coast Customs, an automobile repair shop based on Burbank, California, which focuses primarily on the customization of vehicles. The company--which has a net worth of $10 million rose to fame after being featured on the MTV series, Pimp My Ride.
Here are some wiki facts of Ryan that discuss his bio, his company, net worth, and his wife and children.
1. Ryan Friedlinghaus Wiki-like Bio; Family, Parents, Height
Ryan was born to American family on 22 April 1975 in Los Angeles, California, the United States. He regards his parents as a source of inspiration.
You May Like: Michael David Gershenson Wiki: From Bio & Age To Family With Kate Bolduan & Net Worth
Marking the 12th death anniversary of his father, he took to his Instagram to remember him with a lovely caption in April 2016. He stated that his father was the one who believed in him and helped him to pursue his dream. Similarly, Ryan, who stands at an average height also is close to his mother and makes it sure that he does not forget to wish her, be it the Mother's day, or her birthday.
2. Started West Coast Customs From Loan Given By Grandfather
At the age of 18, Ryan founded West Coast Customs along with Quinton Dodson in 1994. He began the business with a $5,000 loan given by his grandfather. 
American basketball legend Shaquille O'Neal was one of his first customers and the relationship helped him get exposure, with other celebrities following the heighty basketballer due to which the company gained immense popularity.
The company's popularity soared to previously unprecedented heights, when it was featured on reality television show Pimp My Ride in 2004. It was also documented on shows such as Street Customs and Inside West Coast Customs.
The company suffered from the 2008 global financial crisis, which led to drastic cost-cutting measures--laying off half of the company's employees. The bitter financial crisis led to a decrease in orders, and customers choosing to have used cars repaired instead of getting brand new cars customized. Not only the financial crisis, but the company has faced many controversies along the way. From employees claiming to be treated badly to not getting paid, customers complaining about faulty customizations and designs, the company has experienced its fair share of downs.
Despite the ups and downs, the company is still running successfully, is slowly on its way to becoming a multimillion-dollar business now. Ryan recently celebrated the 25th anniversary of West Coast Customs with a heartfelt tribute to his crew and everyone by posting it on his Instagram
3. Possesses Massive Net Worth From Cars Customization
Ryan acquired the prominent part of net worth from cars customization business in West Coast Customs. The company has been serving for more than two decades and has a total revenue of nearly $10 million.
The company has collaborated with various global brands such as Virgin, Nintendo, and Microsoft in creating cars and is regarded as one of the best custom car shops in the United States.
Interesting: Emily Riedel Wiki Reveals! From Net Worth To Boyfriend, Dating Status & Reasons
With the growing revenue of his business, he has a net worth of $20 million. The whopping net worth the customization guru enjoys has recieved a boost because of him featuring on various channels, which has increased his appeal to common people and celebrities alike.  
4. Married Meagan Friedlinghaus On Fascinating Date
The prominent entrepreneur currently enjoys the bio of happily married with wife Meagan Friedlinghaus. Their marriage date is a source of fascination having tied on the knots on a date worth remembering. They tied the wedding knot on 11/11/11 i.e. 11th of November 2011 at 11 pm, i.e. the same date, month, year and even time.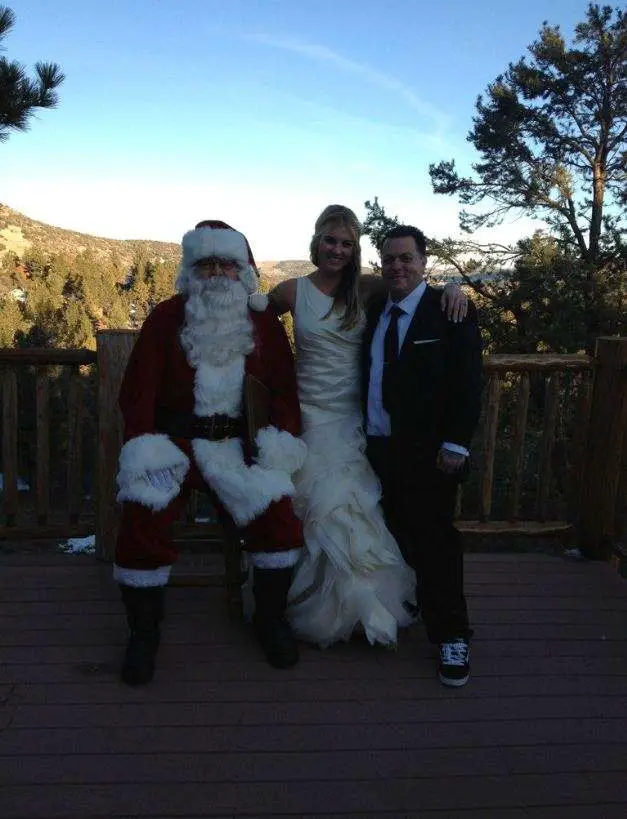 It's official: Ryan Friedlinghaus and his wife Meagan Friedlinghaus poses with Santa on their official wedding on the Christmas 2011. (Photo: Ryan Friedlinghaus's Twitter)
However, their official wedding ceremony was held, more than a month later on 25th December 2011 and was officiated by none other but Santa Claus himself. Ryan's wife Meagan runs the glass customizing company, West Coast Crystals.
Do Not Miss: Brett Raymer & Wife Face Married Life Tragedy? Bio Reveals Everything
Ryan regards his wife as his best friend and in May 2017, he wished on her birthday saying that he is the luckiest person in the world and that having her by his side is what keeps him motivated and willing.
Despite their conjugal bond, the couple has had to fend off divorce rumors time and again. The husband and wife duo were speculated to have separated in 2016, and their divorce stories were splashed all over wiki sites on the internet. But, every time the rumors arise, the intimacy between him and his wife has won over and the speculations have been rendered just hoax.
5. Relishes Family Life With Children; Son A Youtuber
The couples are the parents of two sons, Ryan Friedlinghaus Jr. and Dylan Friedlinghaus, and a daughter named Briana. His youngest son, Dylan is a renowned Youtuber, who has amassed more than 299k followers on his YouTube channel.
Ryan does not feel bashful about encouraging his kids. In October 2017, he shared his pride on his son for making a debut on fan oriented video for "No Competition" alongside Youtuber Jake Paul. 
See Also: Brooke Valentine Marrying Baby Daddy? Single Parent To Son Talks On Boyfriend
Similarly, he wished his princess daughter, Briana on her 10th birthday in August 2018 stating that she is his strength and energy every day. On the occasion of his son's 21st birthday, he posted a picture with his son with the caption that read " Happy Birthday to my firstborn".
Ryan is a family man who prefers to enjoy his spare time with his wife and children. Recently he went to Cloud Gate in Chicago, Illinois with his family in July 2018.