Patrick Dempsey Dishes on How the 'Enchanted' Sequel Is Taking Shape
Patrick Dempsey is giving us something he didn't on 'Enchanted.'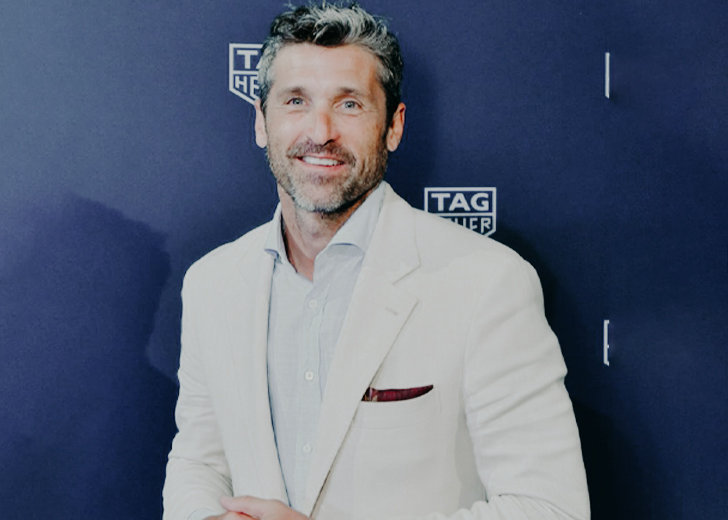 Enchanted, a critically acclaimed live-action/animated movie, was released in 2007. The film revolved around animated princess Giselle (Amy Adams), who wanted to live happily ever after with her prince (James Marsden). However, she was sent to the real world and fell in love with a divorce attorney, Robert Philip (Patrick Dempsey). 
The movie quickly became a fan favorite, and ever since its release, fans have been demanding its sequel. 
After 13 years, the demand has been fulfilled. On December 2020, Disney confirmed the sequel would be called Disenchanted and air on Disney+ exclusively.
Disenchanted, a sequel to the hit film Enchanted, will stream exclusively on @DisneyPlus. Amy Adams returns for more fantastical fun as Giselle! 👑 — Disney (@Disney) December 11, 2020
On April 26, 2021, Dempsey sat down with Variety and talked about Disenchanted. Out of all the updates about the movie, he gave the most exciting inside news possible — he is singing and dancing! 
Dempsey in 'Disenchanted'
The actor confirmed he had been talking to the director Adam Shankman and said that the storyline is getting better. Dempsey is excited to work with the same people he worked with 14 years ago with the cast for the movie coming along. 
The most interesting news he shared was about him dancing and singing. This is something that was missing in Enchanted, but Disenchanted is going to have the divorce attorney Philip singing and dancing publicly. 
Dempsey admitted that this was his first time doing it and that he didn't sing before for a reason. Regardless, he believes he is being set up for success. With fun lyrics and outstanding choreography, the actor has confirmed that the premise for the movie is going to be interesting. 
Sadly, the Grey's Anatomy actor will not be singing with Idina Menzel, the Queen Elsa of Frozen, since he "doesn't sing with her."
The 55-year-old revealed that Disenchanted is releasing 14 years after the first movie because no one agreed to the script. The two movies are not typical Disney movies but rather a mixture of satire and parody, so it took a while to figure things out.
On top of that, Dempsey joked that since the cast is now old enough, the sequel is like "a midlife crisis movie."
Even though the sequel is in works after many years, Dempsey noted how this is what people need. Amidst a pandemic when people have been cooped up, he explained that romantic comedies and musicals are necessary for everyone to escape and unwind.
Cast And Crew For 'Disenchanted' 
On January 2021, Dempsey confirmed in Good Morning America that he would reprise his role as Robert Philip. Similarly, Adams will reprise her role as the princess. 
Joining them are Menzel and Marsden, who will reprise their role as Nancy and Prince Edward, respectively. Yvette Nicole Brown, Maya Rudolph, Jayma Mays, Oscar Nunez, Kolton Steward, and Gabby Baldacchino will also join the cast.
Although Disney has not confirmed all the newcomer's role, Rudolph revealed she will play "a great villain," possibly Malvina Monroe.  
What's a good fairy tale without a great villain? I'll see you in Andalasia my pretties.... — Maya Rudolph (@MayaRudolph) May 17, 2021
Shankman will replace former director Kevin Lima. Jo Burn and Sunil Perkash are the executive producers, while Barry Josephson and Barry Sonnenfeld serve as producers. 
The production for the film has started in Ireland and will be released in 2022.