David Beckham to Coach a Young Grassroot Side on New Disney+ Series 'Save Our Squad'
Legendary soccer player David Beckham will guide aspiring grassroots footballers in a new Disney+ original series titled 'Save Our Squad'.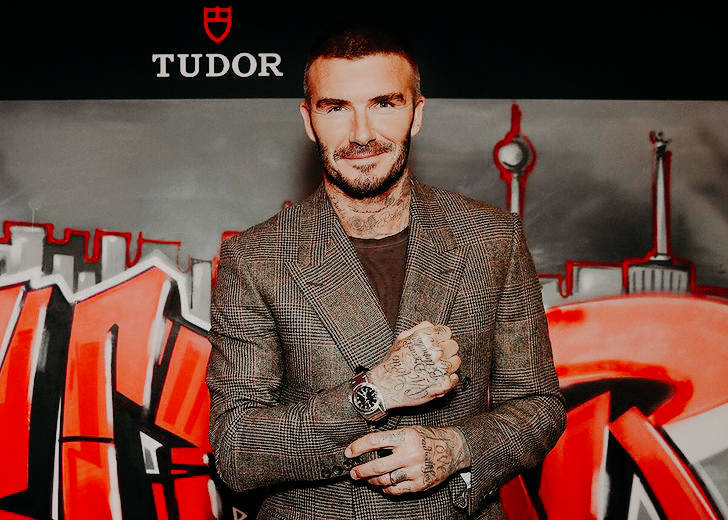 Soccer legend David Beckham will guide aspiring grassroots footballers in a new Disney+ original series titled 'Save Our Squad.'
The show is co-produced by Warner brothers, Twenty Twenty, and Beckham's production company Studio 99. The audience will see the former player return to the East London soccer pitches where he used to play as a kid. He will coach a talented grassroots team that is struggling to survive in the league. 
Beckham and his team will take the aspiring players, their coach, and their community on an "uplifting, transformative journey of a lifetime," as described by the producers.
According to executive producer Sean Doyle, it is an excellent opportunity to show the value and influence of grassroots football in communities around the United Kingdom. 
The athlete feels great to be a part of the Disney+ series and bring attention to the grassroots games that he witnessed growing up and brought him so much at the beginning of his career. Beckham also explained the importance of developing and cultivating young talent in the game. 
 I was so fortunate to have a long and successful playing career and now to have the opportunity to give back to these communities as a mentor is incredible.
The former Manchester United star will give his first in-depth TV keynote presentation this week as part of the virtual MipTV market, which would otherwise have been held in Cannes.
Some of his discussion topics will include starting his own production company, his global aspirations for Studio 99, and current projects in production and development for many global networks — one of which will undoubtedly be Save Our Squad.
Beckham's other ventures include A Whole New Ball Game, charting the contemporary history of the Premier League; World War Shoe, a documentary mini-series about the untold tale behind sports brands Adidas and Puma; and the forthcoming definitive David Beckham biopic.
Save Our Squad is the most recent addition to Disney's 50-title original program for Europe, which it aims to complete by 2024.
Beckham's Career Highlights 
After having an incredible playing career, he is now giving the sport back from the sidelines. 
Beckham debuted for Manchester United in 1992 and won six Premier League titles and the Champions League with the club.
The 45-year-old captained England and appeared in 115 games for his country, including three FIFA World Cup tournaments, in 1998, 2002, and 2006, and two UEFA European Championship tournaments in 2000 and 2004.
The midfielder, born in Leytonstone, East London, has played for teams like Real Madrid, the Los Angeles Galaxy, AC Milan, Paris Saint-Germain, and Preston North End.
Beckham is the only English player to have scored in three World Cups and the first English player to take part in 200 Champions League games.
He founded the David Beckham Academy football school in 2005, which has two locations in London and Los Angeles.
Beckham retired from the game in 2013 after over 700 games, 19 titles in four nations, three World Cup campaigns, and 129 goals. The former Real Madrid star will be remembered as one of England's most prolific and famous players.