Lena The Plug's Age, Real Name and Best Friend Name Revealed!
Lena The Plug welcomed her first baby, a daughter, in November 2020!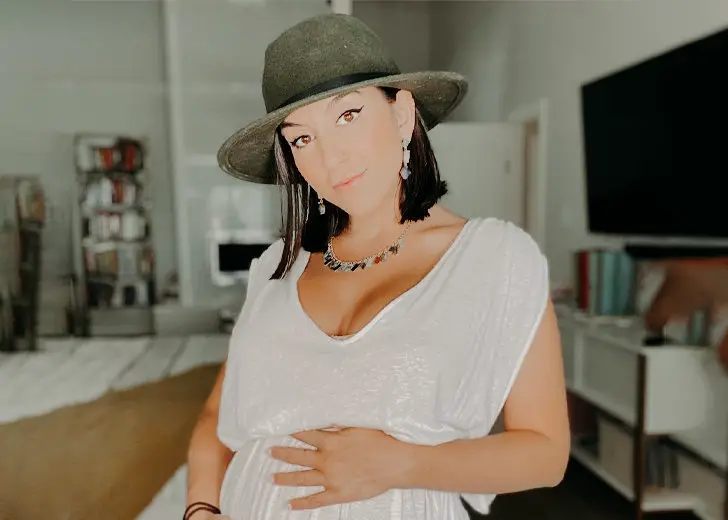 Lena The Plug is an American YouTube star and on-demand content creator, famous for her vlogs and content on YouTube. Her channel, Lena The Plug, has more than 1.63 million subscribers.
The fitness enthusiast is also hugely famous across all social media platforms — she has nearly 500 thousand followers on her official Instagram, over 450 thousand followers on her second Instagram, and over 1.1 million followers on her Twitter.
What Is Lena's Real Name?
Lena always went by her stage name, Lena The Plug, on all of her social media accounts. She had never revealed her actual name in any of her main accounts, increasing her fan's curiosity to know her real name.
But that changed in October 2019, as she revealed her given name, Lena Nersesian, through her Instagram bio.

A snippet of Lena The Plug's pregnancy account, Lena The Mom, reveals her real name. (Photo: Lena The Mom/Instagram)
Her Age and Birthday
Lena was born on June 1, 1991, in California, United States.
Interestingly, her boyfriend Adam usually wishes her birthday one day prior because he wants to be the first one to wish Lena.
On May 31, 2019, when the same thing happened, many of her fans asked her on Twitter if her husband doesn't know her real birth date. In reply, she said, "He knows my real bday you guys, he just wanted to be first."
In 2020, Adam wished Lena through Instagram, writing, "Happy birthday to the love of my life."
This year, the social media star took to her Instagram to share her pre-birthday looks for her 30th birthday celebration. She wore a greyish dress, a pair of white heels, a pendant, and made a big bun on the top of her head.
Gave Birth to a Baby
Lena and her partner Adam were blessed with a baby girl on November 14, 2020. Their daughter's name is Parker Ann Nersesian Grandmaison.
These days, the model is, therefore, often seen playing with her daughter. She also has been sharing her pregnancy and motherhood experiences through YouTube and Instagram.
Lena Has One Best Friend
The YouTuber has a best friend named Emily Rinaudo. Much like Lena, Rinaudo is also an Instagram model and OnlyFans content creator.
In a YouTube video uploaded on January 4, 2017, Lena revealed that she became best friends with Emily "the moment she locked eyes" with her in March 2016. And since then, the two have appeared on each other's YouTube channels on vlogs and other content on social media.
Lena even stated that she lets her best friend Rinaudo into the bedroom with her and her boyfriend Adam. She explained that she trusted her best friend with all her personal things, too.
"I trust Emily and thought this would be kind of fun," the YouTuber said.
That being said, they have not appeared on each other's videos or posts lately. Emily's YouTube channel has been inactive for over a year now, and she has also not appeared on Lena's channel.