Summit1g and Ex-wife Remain Best Friends Even after Divorce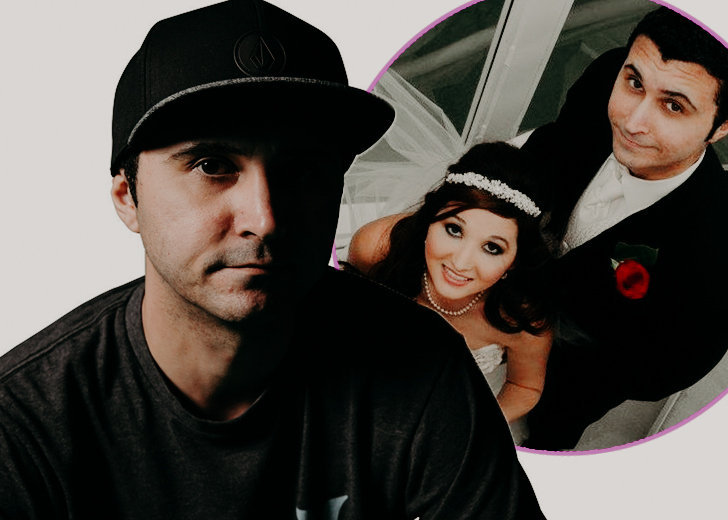 Hardcore FPS gamers are all too familiar with Summit1g a.k.a. Jaryd Lazar — a highly popular video game streamer with close to six million followers and over 30,000 active subscribers on Twitch.
In 2017, the Twitch star used one of his game streams to let his fans know he had divorced his wife of three years, Desirae Lazar.
The news sent a wave of disappointment across Summit1g's loyal fans as they had grown accustomed to Desirae's occasional appearances in his streams, who often called him to ask what he wanted to eat. 
Divorced On Amicable Terms 
Summit1g and Desirae's relationship dates back to 2007. After years of courting, the duo had finally married in 2013. Then they parted ways around mid-2015.
The gamer, however, announced the news only one and a half years later. He took to his stream in February 2017 and disclosed he had parted ways with his wife a long time ago.
He stated he didn't tell his fans sooner because it could have been challenging for both of them if the internet community got involved. He also clarified that he had to let the cat out of the bag because fans were repeatedly asking about the whereabouts of Desirae.
Informing his followers that the split was amicable, he maintained they were still close friends. Then, he said that she also managed his "adult responsibilities" — probably referring to merchandising, marketing, etc.
Disagreement On Having Kids Might Have Caused Split
Fans have speculated that disagreements on having children might have been the reason for Summit1g and his wife's divorce. The Twitch star's long-term fans all claim to have known that the streamer was strictly against having kids while his wife wanted to start a family.
Regarding this, a Reddit user wrote: "When she (Desirae) streamed for a little while, she was talking as if she would have kids in the future, and we all know Summit was always against having kids and still is. She was acting like the decision whether the two would have kids hasn't been decided yet."
Another user wrote, "Summit has said since as long as I can remember that (having kids) would end up being a problem. I've been watching him since probably six months after he started streaming, and if there was ever an issue in their relationship, I always remembered it being about having a kid."
This speculation's validity is further reinforced because Desirae had twin daughters with her new partner in 2018, soon after divorcing Summit1g. Since then, she has also had another daughter. As of December 2020, the bio on her Twitter handle reads "mommy of 3 girls".
It is clear that the two had opposing views for having children. But it still can't be labeled as the reason for their split.
Celebrated 27th Birthday with Ex-Wife
Whatever may have been the reason behind Summit1g and his partner's wife, but the duo remains good friends. Desirae has even introduced herself has as the best friend and manager of Summit in her Twitter bio.
Meanwhile, Summit also shares a close relationship with Desirae's children. Whenever he gets the chance, he meets the kids and enjoys a fun time. 
He even celebrated his 27th birthday with Desirae and her kids. Another special person who attended the celebration was the gamer's new girlfriend, Lilchiipmunk.
Is Dating Twitch Streamer, Lilchiipmunk
Both Summit1g and Desirae have moved on from their divorce.
Desirae is a mother of three from her new relationship whereas Summit1g is dating a Twitch streamer, Caroline. She goes by the moniker Lilchiipmunk.
It is unclear since when the two have been dating, but pictures of them first surfaced in 2017, close to the time Jaryd publicized his divorce.
Lilchiipmunk was also present at the streamer's 27th birthday party. She tweeted some pictures from the event on April 24, 2021, and expressed her affection for him. She wrote, " Love you always Summit1g."