Inside MTB Rider Matt Jones' Net Worth and His Auto Motorsports Craze
Matt Jones owns a Lamborghini Huracán.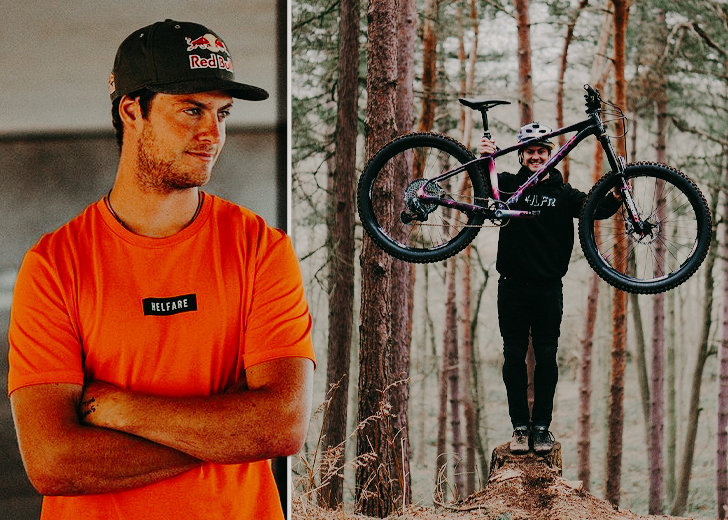 In the world of mountain biking, Matt Jones is considered one of the most talented dirt jumpers.
Since starting his career in slopestyle at the age of 18 in 2013, the professional mountain bike rider has overcome numerous setbacks to accumulate quite the wealth and prestige.
Jones Fell in Love with MTB at a Young Age
Born in Woburn, Bedfordshire, UK, Jones grew up near the Woburn Trails, one of England's most popular biking sets.
When he was there, he shared a very competitive childhood with his twin brother, constantly pushing each other to come out on top.
Now, Jones has come a long way from riding the trails with his twin to winning Farm Jam in New Zealand for the third time. He also finished in the Top 10 at Vienna Air King and the Bearclaw Invitational, and third in the X-Games Red Bull Phenom.
He Pulls In Big Numbers, but How Much Is His Net Worth?
Being one of the most popular mountain bike riders means Jones is bound to open more than one financial doorway.
Besides the winnings from multiple contests and mountain bike riding events, he pulls in sponsorships from renowned brands like Marin Bikes, Halo Wheels, Gusset, and Five Ten. He also has been a Red Bull athlete since June 2014.
Jones further has a YouTube channel, where he chronicles his mountain biking journey and daily life.
He also co-owns Helfare, a premium MTB apparel and casual wear supplier, with his friend Ben Grist. They launched the clothing store in the summer of 2019.
With his net worth, the MTB rider owns a Lamborghini Huracán and a self-bought house in the UK.
That being said, his actual net worth remains undisclosed since Jones has not revealed his wealth to date.
Jones Is Crazy about Motorsports
Mountain bikes might be his first love, but Jones also has an undying passion for fast cars. On his YouTube channel, one can go through well-documented videos of his car adventures.
He has vlogged about purchasing automobiles, test riding, and also endorsed some of the brands, including a World Rally Car and an Aston Martin DB11 AMR.
In one of his videos, on March 7, 2018, he geeked out over Audi Sports cars and supercars, especially the limited edition V10 R8, after being invited into the Stafford Audi showroom by Stable Lease.
He Built the Ultimate Bike Track in His Backyard
Tons of people all around the world picked up gardening or backyard projects as a way to stay sane during the pandemic, and Jones is no different.
But, back home in Woburn, Bedfordshire, he did it the MTB slopestyle way.
According to the Redbull website, the British slopestyle athlete hand-built his ultimate bike track in his backyard. Jones built a backyard bike course using over 100 tonnes of dirt to stay on top of his game with the help of one of his friends who spent the lockdown at this place.
One can easily find what it took to build this dream backyard MTB track on his YouTube channel and Instagram.
"With having so much time, it was important to find a way to keep riding my bike, this was the only solution," he told Redbull in July 2020.
Jones yet again proved why he is one of the best out there with a commitment to mountain bike riding like this.
His imaginative flair and hands-on approach is not something to be seen only when he's competing but also when he's making sure he is on top of his game.