Naomi Osaka New Ventures In Clothing & Skincare Line Is Sure To Boost Her Staggering Net Worth
Tennis superstar Naomi Osaka is all set to release her swimwear collection and skincare line.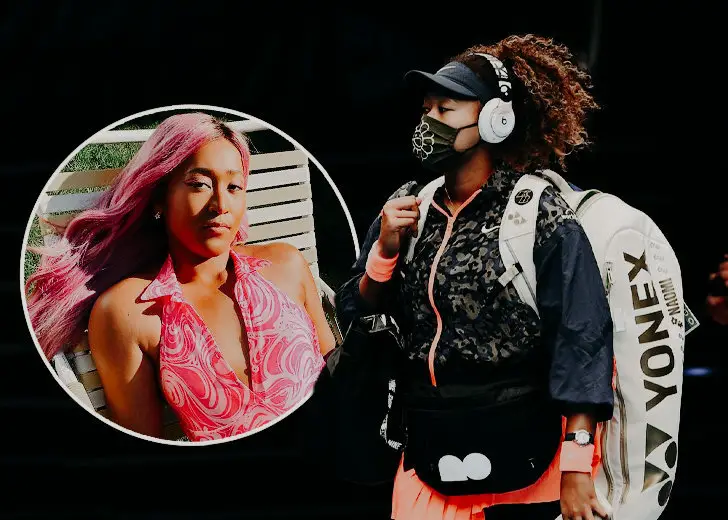 Tennis superstar Naomi Osaka is no stranger to the world of fashion. She has previously collaborated with brands like Nike to introduce an amazing clothing line and even fronted a campaign for Levi's.
Back in January 2021, she was named the brand ambassador for Louis Vuitton. And during a press release, she called fashion her most treasured passion aside from tennis.
Osaka had previously teased about more of her collaborations coming in 2021 and its recently been revealed to be with Frankies Bikini. On top of her bikini line, she is also launching a skincare line for people of color.
Osaka's Swimwear Collection
Osaka is launching her swimwear collection in collaboration with Frankie's Bikini. While she had previously had hands in other fashion endeavors, this is her first time having anything to do with swimwear.
The collection is named Frankies Bikini X Naomi Osaka collection and will launch on two drops on May 10 and May 19. It features a range of bright colors and prints, incorporating the tennis superstar's fashion choice and her sporty look.
Osaka and Frankie's Bikini founder Francesca Aiello said in a press release that they hope to "inspire women around the globe to feel confident in celebrating themselves in this range of swimwear."
Launching Her Skincare Line For People Of Color
The 2018 Us Open winner is also launching her skincare line, which focuses on the needs of darker-skinned individuals. The skincare line has been named Kinló, a nod to her Japanese and Haitian roots ("kin" and "lo" both mean gold in Japanese and Haitian Creole respectively). Osaka says it's an important project for her because of her personal experiences.
What drew me towards this project is having memories of being a kid and not knowing how to protect my skin. I only started wearing sunscreen recently. For me, this project is something that requires more than just being a spokesperson. This is a public health need.
Osaka also added that she had grown passionate about needing to take care of her skin, unlike before, as she realized that even people who had melanin needed to do so.
Kinló will launch later this fall and will feature an SPF 40 tinted face lotion with blue-light protection, an SPF 50 sunscreen designed for outdoor activity, lip balm, eye cream, and body spray.
She Loves Designing
As someone who is deeply passionate about fashion, Osaka has also ventured into designing. She designed a limited- edition line of handbags for Strathberry, as well as a custom sneaker for Comme des Garcons. She has also revealed that she will design more products in the future.
When talking to People, the tennis player also shared her wish to start her own brand one day, adding that it would probably be with her sister Mari Osaka, who is also a tennis player.
Osaka's Net Worth
According to Sports Skeeda, Naomi Osaka has a net worth of $25 million.