Tennis Sensation Naomi Osaka Credits 'Rare' Cultural Family for Shaping Her as a Person
Naomi Osaka and her older sister Mari were inspired to pursue a tennis career after seeing the Williams sisters on television.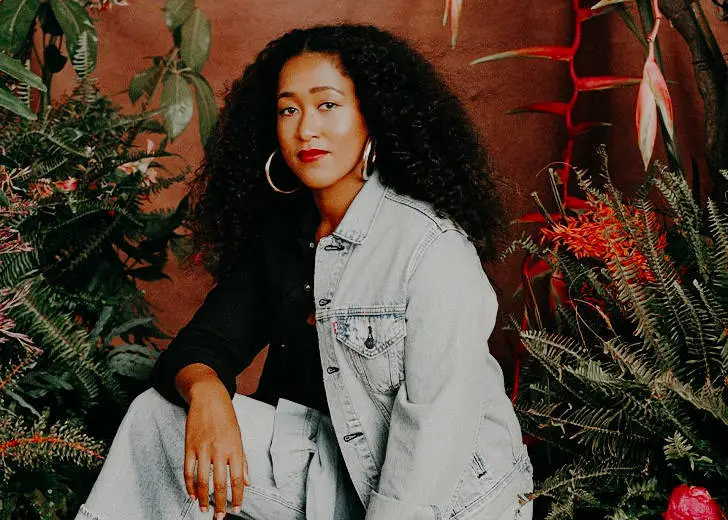 In September 2018, the world was buzzing over Naomi Osaka. Not only had she won her first Grand Slam, but she had become the first Japanese player ever to win a title by defeating her idol Serena Williams at the US Open. 
In doing so, she cemented her status as the future of women's tennis. 
Osaka and her older sister Mari were inspired to pursue a tennis career after seeing the Williams sisters on television. They were coached by their father, Leonard Francois, to excel at tennis and follow the paths of legends like Williams. 
Her father did not have any tennis experience but was inspired by the Williams sisters' father, Richard Williams. He followed Richard Williams's blueprint and watched videos. 
So who is Naomi Osaka, and what is she like? 
Naomi's family is Haitian and Japanese
Osaka was born in 1997 to a Hokkaido native, Tamaki, and Haitian-born Leonard Francois. The couple met in Japan and dated in secret for years. Tamaki's family disapproved of their relationship and excoriated her for disgracing the family.
The pair decided to move to Long Island to live with Francois' family after that. 
Osaka's memories of Japan are hazy because she moved to New York when she was 3 years old. Her five-year stay in Long Island evoked cultural memories of spicy Haitian stews and seaweed-and-rice-ball snacks at school, and dressing in kimonos for international day. 
Naomi's Took Her Mother's Name
Instead of giving Osaka her father's last name, her parents decided their daughters would use their mother's last name. It was a pragmatic solution to living in Japan at a time when Japanese laws were not so welcoming of foreigners.
Osaka grew up in the United States and even had American citizenship, but Leonard and Tamaki decided that their daughters would represent Japan rather than the United States. 
In a 2018 The Wall Street Journal interview, Osaka's parents revealed the U.S. Tennis Association had failed to recognize her talent and only wanted to recruit her at 16 years old. By that time, Osaka was already committed to the Japan Tennis Association.
A year later, the tennis ace used her U.S citizenship to represent Japan in the Summer Olympics in Tokyo and also to fulfill Japan's Nationality Act clause where one cannot hold dual citizenship after their 22nd birthday. 
No one will be prouder than me when I compete for Japan in the Olympics
Naomi Credits Her Unique Upbringing For Who She Is Today
The 23-year-old once taught that an eclectic mix of cultures and influences — Japanese, Haitian, and American — household was normal. But upon reflection, she realized her upbringing was unique. 
Despite having a special affinity for Japanese cuisine, manga, and Harajuku fashion, she credits all her cultures equally for shaping her into who she is. 
Her mother, who worked two jobs to supper the tennis career, inspired her work ethic and discipline. She also credits her Japanese side for good manners, cleanliness, and a sense of style. 
Growing up in America, she learned to be progressive and open-minded while her Haitian side taught her perseverance.