Inside Jazmine Sullivan's Unintentional Weight Loss
The reason behind Jazmine Sullivan's weight loss is her mother.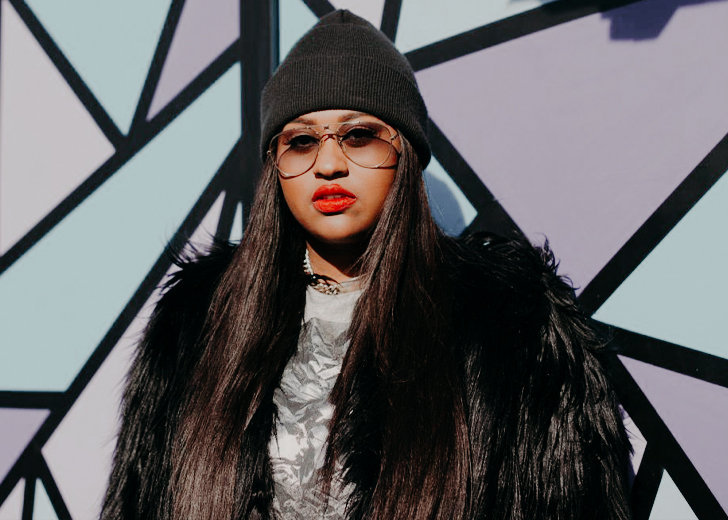 Jazmine Sullivan is a Grammy-nominated singer and songwriter. She stepped into the music industry when she was 15 and signed under the music label Jive Records.
She left the label and released her debut album Fearless in 2008. The record was a critical success, reaching #1 on the Billboard's Top R&B/Hip-Hop Albums chart. 
Sullivan has not looked back since releasing hit after hit albums. Fans are always keen to know her upclose, and one of the things that they're curious about is how the singer has been looking slimmer in the past year or so. 
There has been a lot of speculation surrounding her weight loss.
Jazmine Sullivan's Unintentional Weight Loss
Fans started talking about Sullivan's weight in September 2020. The R&B singer had shared a picture of herself on the set of her single 'Lost One.' The internet was quick to notice how her physique had changed.
Many were supportive and proud of her new look as they left positive comments under the post. However, some body-shamed the singer, describing her look as "sickly."  
In response, the 'Bust Your Windows' singer took to Instagram to address the issue.
Sullivan revealed she wasn't as thin as the picture showed, joking how the only thing skinny about her was her neck.
She explained how losing weight was never her intention. She just wanted to help her mother Pamela fight her cancer battle, so she turned vegan to support her.  
As a result, Sullivan ended up with a new bodyweight of 180 lbs. 
She further added she still had a lot of things to work on in her fitness journey. Nonetheless, she would continue it with her mother.
Last, Sullivan advised the haters to stop taking an interest in other people's lives.
Sullivan has also been very vocal about body image issues in her 2021 EP Heaux Tales. Her album preaches body positivity and being shameless about who they are. 
In an interview with Pitchfork, the singer opened up when she had first stepped the industry had not been so welcoming of a black plus-sized woman.
It wasn't easy for women like her to be accepted in such a cutthroat industry. But lately, there have been women fighting against such prejudice. 
She admires artists like Cardi B and Lizzo, who have always been faithful to themselves and owned their bodies fearlessly.
So with this EP, she wanted to be part of the revolution of women being proud of themselves no matter who they are. 
Her Mother's Cancer Journey
The singer shared the news about her mother's medical condition on May 2020. In the heartfelt post, she revealed her mom was diagnosed with Inflammatory breast cancer back in October 2019. 
Pamela has always been someone the singer looked admired. Her ability to turn ugliness into beauty was something Sullivan admired about her growing up.
However, after her mom's cancer diagnosis, their lives turned upside down. The regular chemo treatments and hospital visits were taking a toll on the family.
But the family didn't lose hope and fought back. They tried their best to make the most out of those dark days. Sullivan is very grateful and proud of her mother.
In January 2021, the singer updated fans with her mother's condition. Her mom has had a remarkable recovery. 
She also informed her followers that it was Pamela's last day of chemotherapy. 
Sullivan's Discography 
Sullivan has released four studio albums, one compilation album, and 11 singles to date.
She released her first album Fearless, under J Records, in 2008. The album was certified gold by the Recording Industry Association of America (RIAA). 
She dropped her second studio album, Love Me Back, in 2010. 
The album's lead single, 'Holding You Down (Goin' in Circles),' was nominated for a Grammy Award in 2011 for Best Female R&B Vocal Performance.
Sullivan returned with the studio album, Reality Show, under RCA Records after three years of hiatus. The album was a massive success winning her many accolades.
In January 2021, she released her first EP, Heaux Tales. Debuting at #4 on the Billboard 200, the album is about the stories of misjudged women at different stages of their lives. 
The singer recently teased her upcoming single 'TRAGIC' due to release on June 24, 2021.