'Cartel Crew' Star Stephanie Acevedo — Her Career in Music and Relationship with Dad and the Cartel
A look into Stephanie Acevedo's childhood and career.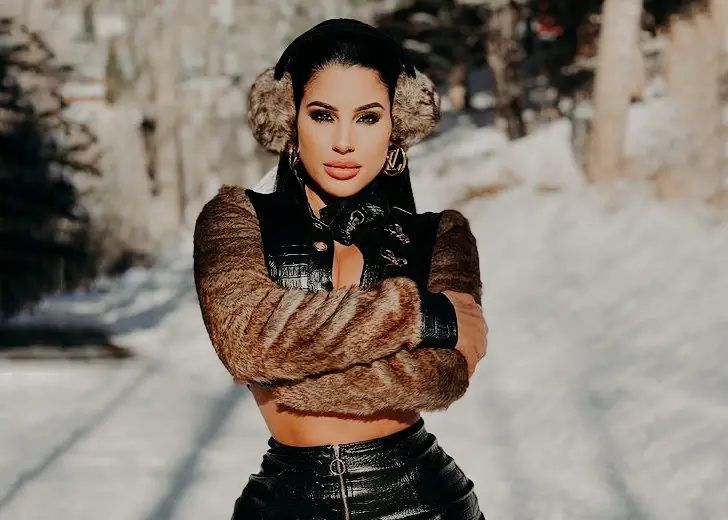 VH1's Cartel Crew is an American reality television show that depicts the journey of the children of cartel members as they try to make names for themselves outside the drug world. The reality series premiered in January 2019, and after almost two years of hiatus, season 3 premiered on June 7. 
Stephanie Acevedo is one of the main cast members of the series and has been with the series since day one. Trying to get away from the life of the cartel, Acevedo has been making a name for herself in the music industry.  
Get to know her more about her childhood and career. 
Aceveda's Childhood
Aceveda was born on October 11, 1990, in Miami. She is of Puerto Rican and Cuban descent and is the daughter of one of the most notorious drug smugglers in Miami. Her father was sent to prison when she was just eight years old and served six years in jail and several years on probation. 
Her mother, Gloria, took care of the family while her dad served his sentence. But those times were challenging for the family as they faced major financial problems. Even with her father's criminal history and the effect it had on her family, the 30-year-old has not let it hold her back from moving forward.
Regardless of all the hardship, she doesn't want to cover it up since it is something she lived through. 
Aceveda's Relationship With Her Father
Despite what her dad did, Aceveda is still protective of him and cannot stand others disrespecting him. In an episode titled 'New York, Old Secrets' of the VH1 series, which aired on Dec 10, 2019, tension arose when Nicole Zavala indicated that Acevedo's father might have been handed a reduced sentence because he snitched to the Feds. 
This didn't sit well with Acevedo. Just as she was about to confront Zavala, the issue got resolved as Zavala apologized to Acevedo. She also took to Instagram to address the same incident. She explained she is not hesitant about giving others a second chance, and just like that, her father also deserves a second chance.
Acevedo's Musical Journey
The reality TV star's passion for music developed from a very young age. She had always wanted to be a singer and took part in a lot of talent shows growing up. The Latina singer also took many classes and attended courses to sharpen her skills. 
She completely shifted her focus after high school when she pursued her medical degree. She graduated from Miami Dade College with an associate medical degree specializing in ultrasound.
After her graduation, keeping her medical degree as a Plan B, the singer pursued her childhood dream of becoming a musician.  
The singer was signed to Lil Wayne's record label Young Money Entertainment in January 2015. Wayne had shared her cover of Leona Lewis's 'Bleeding Love' on his YouTube channel to promote her. 
In an interview with Dr. Miami five years ago, the singer revealed the story behind how she got associated with such a big record label. Acevedo opened up that she met Wayne through a mutual friend, and the two remained friends for a few years.
While experimenting with her music, she recorded something in her studio and sent it to Wayne to get his feedback. The 'How to Love' singer was utterly blown away and immediately called her for a studio session, and the rest is history.
Acevedo was featured on Wayne's 'No Ceilings 2' album in the song titled 'Crystal Ball.' She was also part of the limited edition t-shirt line on Wayne's clothing brand TRUKFIT. In late 2019, there had been rumors about the departure of Acevedo from Wayne's music label, but both parties have not confirmed this news.
She released her first single, 'Acércate,' through the rapper's channel in October 2017. Since then, she has released several songs like 'Boom Boom' and 'Te Equivocaste.' Her most recent single is 'Un Beso,' released in May 2020.
Talking about her music idol, the Latina singer grew up listening to the legendary singer Selena. Selena had been an enormous influence on her life, as well as her music. 
Alongside her music career, Acevedo is currently doing Cartel Crew. She has returned for season 3, which airs new episodes every Monday on VH1 at 9/8c.