Paranormal Investigator Zak Bagans and Holly Madison Are Still Close After Their Alleged Split
Zak Bagans and Holly Madison allegedly separated in early 2021!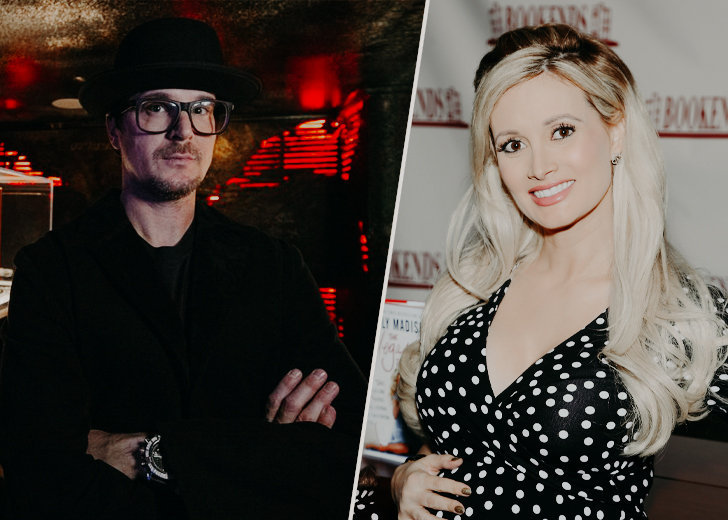 Zak Bagans is a paranormal activity investigator and co-creator of the show Ghost Adventures. The show has been successfully running since 2008.
The 44-year-old artist also had a pretty sorted love life with Holly Madison, the former wife of businessman Pasquale Rotella. But are the couple still together?
Is Bagans Still Dating Madison?
It is currently unclear if Bagans and Madison are still dating. In February 2021, Page Six magazine reported that the couple had allegedly separated.
The outlet stated the split based on a source that mentioned that the pair mutually decided to separate on good terms and remain friends.
But so far, both Bagans and Madison haven't confirmed the breakup publicly.
In fact, Madison wished a happy birthday to Bagans on April 5, 2021, posting a picture of a birthday cake with "Happy Birthday Zak" written on it.
Their Relationship Timeline
The two first met in May 2019 when Madison visited Bagans' Haunted Museum in Las Vegas, reports TMZ.
Reportedly, sparks started flying pretty quickly between them during her visit, and they started dating soon after.
Both managed to keep their relationship relatively low-key initially, although some hints were noticed on their social media, particularly on their Instagram.
A very obvious hint came through Bagans' Instagram when he posted an artwork on Instagram the same month the pair met. 
People were quick to assume that the artwork portrayed the couple on the comment section.
The couple had also made a public appearance back on November 30, 2019, when they were spotted at the premiere of Mob Town at the Mob Town Museum in Las Vegas.
Madison Was Previously With Hugh Hefner and Pasquale Rotella
Madison has been in two public relationships in the past, both of which ended in separation.
She was first in a relationship with Playboy Magazine's founder, Hugh Hefner. They were together from around 2002 to 2008.
After their split, she started dating Pasquale Rotella, a businessman, and CEO of Insomniac Events. Their relationship, which started in 2011, blessed them with two kids.
They had their first kid, daughter Rainbow Aurora Rotella on March 15, 2013. Following that, they got married at Disneyland on September 10, 2013.
Later, they welcomed their second kid, son Forest Leonardo Antonio Rotella, on August 7, 2016.
However, as time passed, their relationship started to get shaky. It got to the point where both of them decided that it was better for both of them, as well as their kids, if they split and lead separate lives.
Bagans Is Busy Running the Haunted Museum
Claimed to be an Empath to spirits, Bagans' show-biz career began in 2004 with Ghost Adventures. Since then, he has produced and hosted several paranormal shows, including the Ghost Adventure franchise, Paranormal Challenge, Help! My House Is Haunted, and Demon House.
When he is not busy filming his terrifying escapades, he is involved in his museum, where he had reportedly met Holly back in 2019.
As evident, Bagans seems to have found a way to expand his sights on real estate. The paranormal investigator had also previously purchased the Manson murder house in LA belonging to deceased Leno and Rosemary LaBianca.